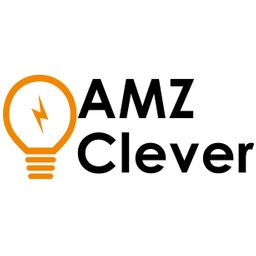 Closes in 13 days
Promoted Job
Remote Job
Account Manager at a Fast-Growing Amazon Agency
You:
…paid for your own stuff as a teenager and take 100% accountability for your wins and losses

…take pride on the work you do, if it has your signature then it must be done right

…know there's light at the end of the tunnel and act calm in the face of adversity, this attitude relaxes others and makes them trust you

…are never afraid about the statement: to be reliable

…see obstacles as opportunities to become better, exhibiting a growth mindset

…like order: you always put the cap back on the toothpaste tube after washing your teeth

…would rather work with David instead of Goliath

…have vast experience in working with clients and selling on Amazon
We:
…really care about our team; the soul of this company is our people, and we value every single member of the team

…believe that the internet is shaping how we work and how products are sold, we prefer to adapt instead of fighting it. Ecommerce is here to stay

…are deep subject matter experts on all things Amazon.com

…care more about your values and intelligence than your experience

…are committed to creating a team dynamic that fosters empowerment rather than entitlement

…don't tolerate mediocrity. The only way we know is to always be in it to win it

…strive to be the #1 Amazon Agency in the world, we are obsessed with being the best
Our Values:
Give a sh!t

Say it as it is

Always-improving learning machine

Be obsessed with serving others

Do your best and expect the best from others
About AMZ Clever:
We manage awesome brands on Amazon.com around the world since 2015. We are a fully remote team in 9 different countries helping clients from all over the world. We work with brands that have made it to the Inc's 500 Fastest Growing Companies list; listed in the NASDAQ stock exchange; and very exciting product startups. When companies think of winning on Amazon.com we want them to think AMZ Clever.
The Opportunity:
If you're reading this far it means you take your work seriously and you align with our values.
Our agency is growing fast and we're hiring for a conscientious Amazon Account Manager that is reliable and has a good eye for detail to contribute to this growth
You'll be part of a well-organized team with strong systems in place. An organization that recognizes your talents and wants you to continue growing for as long as you're willing to put in the effort.
Job Duties and Responsibilities:
Establish targets according to client sales and growth goals on Amazon

Design a plan to achieve such targets, execute it, and routinely monitor such it. This role is highly dependent on retaining clients by showing them growth and progress

Produce internal reports about each managed account's performance as well as external reports to present to the client

Point of contact for client communications, questions, requests, suggestions, etc.

Design, deploy, and manage a KW strategy for each client product on Amazon, including KW tracking and identifying new KWs to rank

Design, deploy, and manage Amazon Advertising "PPC" (Sponsored Products, Sponsored Brands, etc.)

Manage stock forecasting, restocking, inventory planning for products in the catalog as well as new products

Build and manage Amazon Product Catalog flat files for each managed account

Manage marketing projects such as the creation of EBC, Storefronts, Video ads, Listing images, etc.

Help with the creation of standardized procedures to perform tasks above as well as involvement in team dynamics
Required Qualifications:
Proven work experience in Amazon selling, either as a seller or working with clients

Proven work experience inside a marketing agency in roles requiring interaction with clients

Proven work experience in project management

Proven work experience utilizing Amazon Seller Central

Proficient using Microsoft Excel

Excellent English level (spoken and written)
A plus if you have:
Proven work experience at an Amazon Marketing Agency working with clients

Proven work experience utilizing Amazon Seller Central for more than 1 region (e.g. North America + Europe)

Work experience inside an international company, dealing with people from different nationalities and cultures

Work experience working remote and collaborating with a remote team

Fluent in a 2nd language or more
Who we are not looking for:
You're too much of a thinker rather than a doer

You're more of a big picture person than detail-oriented one

Messes don't really bother you

You prefer to improvise instead of preparing and then following a system

You don't like spreadsheets

You're unpredictable rather than reliable

You don't want to work from home or remote

You can't stay calm when problems happen but rather become too emotional

You're not coachable

You are too fast-paced and therefor miss details because you think it's better to get it done than to get it right

You like to make your own system instead of implementing a system that already works

Handling multiple objectives feels like a lot to you
Perks:
100% work from home/remote

Travel and work OR stay home with your family (we really don't care as long as you do your work. Some time zones may be required)

Flexible Hours (4 hours of overlap with daytime hours in Asia per week are needed)

Report directly to the executive team

We offer competitive compensation

Build a career in one of the most relevant industries today, e-commerce is here to stay and we're in it for the long run

14 days of vacation per year
How to apply:
Answer the 3 questions below in your application:
Do you have vast experience working with Amazon Seller Central?

Why do you think you'd be the best candidate for this role?

Are you 100% willing to work from home/work remote?
Could this job be the one?