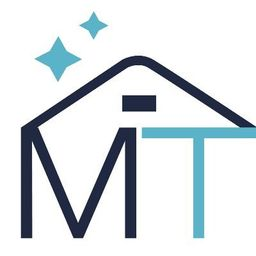 Closes in 9 days
Promoted Job
Remote Job
Rockstar Sales & Customer Service Associate Needed!
📅 Currently Hiring For Sales Associate

💰 $900-1200 per month

🗣 English fluency for phone sales and email support is required

⏲ Full-time. Working between 8AM-5PM PST (Eastern standard time)

💡 Long-term Hire (this is not a short-term project)

🗺 Remote work!
WHO WE ARE
"Who is MaidThis Cleaning?" The most kick-ass cleaning company in the entire world.
"Cleaning, like house cleaning? Seriously?" Yup, that's what we do and we're pretty awesome at it.
We're based in North Carolina but our operations team can work completely remotely. We do regular residential and vacation rental cleaning and are expanding across the U.S. with our franchise operations.

WHO YOU ARE
You are likely a reliable and people-oriented individual who is looking to work remotely and grow within the company. You are very organized, and will ALWAYS follow through with what you promise. If you tell a customer you will call back, you will 100% do it on time.
You consider yourself a people person and are very empathetic and great on the phone.
You have great English, both verbal and written and are a joy to speak to on the phone.
You are great at calming down people and can handle customer complaints.
You can make decisions on your own, if you are given guidelines, and don't need too much direction. You can think for yourself.

WHAT WE ARE LOOKING FOR
We're not big on official titles….the Founder of our company's title is "Head Janitor" and our head sales guy is "Head Toilet Paper Roll Dispenser". If we had to put a title to this role, it would be "Sales Associate".
You'll be joining the Sales Team. Your responsibilities will be the following:
INBOUND SALES: people will call to ask about our cleaning services. You will be playful and fun on the phone. You'll answer the questions and successfully schedule a cleaning for the customer.

FOLLOW-UP: You will call these customers one day after the cleaning to see how it is. You will address any complaints immediately, and follow a script.

COMPLAINTS: You will call any customers with complaints and come to a resolution within 48 hours.

SUPPORT TICKETS: You will work in the email inbox and handle any support tickets for new sales, customer support, or complaints.
REQUIREMENTS
Some things we're looking for…
You MUST have very strong WiFi and a quiet place to take calls

Perfect English speaking is a must

Desire to "close the sale" must be there. You'll be fielding inbound calls, and you should WANT to be awesome and get more sales (versus being passive or indifferent)

You must be super organized and very on top of to-dos (this one is big)

This is a long-term position. You'll take 1-2 months to fully ramp up, so you should only apply if you're looking to join a company long-term.

You must be VERY reliable. Showing up on time, since the team is dependent on you!

You must have the ability to think on your feet/make decisions yourself

We're a pretty goofy bunch so a good sense of humor is a huge plus :)
If you'd like to join our team please click Apply below and include this statement at the beginning of your application: "My favorite movie is ______" (fill out what is your favorite movie of course!). If you do not do this, we will not consider your application.

I look forward to "meeting" you!
Frequently Asked Questions
Is there a trial or test period? About how long?
Yup, about 3 months. It is fully paid.
Do I need to telemarket or cold call?
Nope! This is mostly for INBOUND leads. People call to schedule a cleaning, and you schedule it for them.
Are there set hours I need to be working during the day?
Yes! 8-5PM EST, 5 days a week.
Increase your chances of landing your dream career.