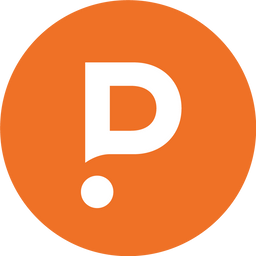 Opened 13 days ago
Promoted Job
Remote Job
Digital Ad Operations Manager
Remote opportunity: We are seeking a highly motivated and experienced Digital Ad Operations Manager to join our team. The ideal candidate will have a strong background in digital advertising, with a focus on performance marketing and a passion for providing excellent service to clients. In this role, you will be responsible for overseeing the technical aspects of advertising campaigns, ensuring that they run smoothly and delivering the desired results for our clients.

ABOUT US:
Periphery Digital Inc. is a fast-paced, bilingual digital marketing and advertising agency founded and based in Vancouver, Canada. Specializing in both English and Chinese digital strategy and execution, some of our services include developing paid media strategies to drive leads and conversions, and using bilingual content and digital assets to optimize reach and growth. We believe that when we take good care of our team, the team takes care of us. As one of the fastest growing agencies in Western Canada, we doubled the size of our team and revenue twice in two years through the COVID-19 pandemic — while keeping our whole team on board!
Key Responsibilities:
Campaign setup: Set up and manage Google Tag Manager, Facebook Business Manager, and Google Analytics, including utilizing GA4 instead of Universal Analytics, to ensure accurate tracking and data collection for digital marketing campaigns. Work closely with clients to understand their goals and ensure that their campaigns are set up to meet their needs. Set up campaigns, making sure they are targeting properly and launched appropriately.

Reporting dashboards: Set up reporting dashboards in a timely manner to track campaign performance and provide insights to clients. Utilize Google Data Studio or a similar tool to create visually appealing and easily digestible reports. Provide regular reporting to clients to keep them informed on the performance of their campaigns. Check the reporting dashboards on a daily basis to ensure that all ads are being delivered properly and to identify any issues that may arise. If any issues are identified, promptly notify the relevant parties and take necessary steps to resolve the issue.

Campaign management: Manage campaigns as they run, optimizing them to make sure they are hitting client goals and looking for opportunities to exceed client goals if possible. Ensure there is adequate supply to completely deliver the campaigns and fix any issues that arise. Stop fake ads or bots from interfering with campaigns.

Client communication: Maintain excellent communication with clients, ensuring that they understand the technical aspects of the process and are kept informed throughout the campaign. Respond to client inquiries and concerns in a timely and professional manner.

Standard Operating Procedures (SOPs): Follow, update, and edit existing SOPs pertaining to ad operations to ensure best practices and consistent processes across the team.

Team collaboration: Work closely with the account management team and the performance marketing team to ensure that clients receive the best possible service and campaign performance. Work with the finance team to ensure that ad costs are delivered, reconciled and billed accurately.



Technical Skills:
Strong understanding of digital advertising technologies, such as Google Tag Manager, Facebook Business Manager, and Google Analytics, including expertise in utilizing GA4 instead of Universal Analytics.

Experience setting up and managing reporting dashboards using tools such as Google Data Studio.

Proficient in data analysis and the ability to make data-driven decisions to optimize campaigns.

Knowledge of ad trafficking and the ability to launch and manage advertising campaigns.

Experience with Zapier integration to automate and streamline processes, including integration with CRMs such as Hubspot, Salesforce, and other similar CRMs.
Qualifications:
Bachelor's degree in Marketing, Advertising, or a related field.

3+ years of experience in ad operations, with a focus on performance marketing.

Excellent communication skills, both written and verbal, and the ability to build strong relationships with clients.

Must be detail-oriented with great attention to accuracy, and have the ability to manage and communicate with teams on multiple projects

Autonomy and proactivity in the expected tasks

Attention to detail and is cutthroat with numbers, monitoring, and crushing targets

A critical thinker and tech-savvy
This is an exciting opportunity to join a growing company and play a key role in delivering exceptional service to clients. If you are a self-starter with a passion for digital advertising and a commitment to providing the best possible service to clients, we want to hear from you!
Periphery Digital is an equal opportunity employer and values diversity at our company. We do not discriminate on the basis of race, religion, color, national origin, gender, sexual orientation, age, marital status, veteran status, or disability status.
Increase your chances of landing your dream career.