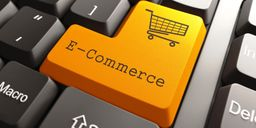 This job is closed
Remote Job
Remote General Manager for eCommerce
Summary
Fast-growing fashion/jewelry eCommerce stores focus on European customers in various language markets. We are looking at big growth over the next 12 months we are eagerly looking for a General Manager that is ready to step in, step up and help make things happen.
We are looking for a General Manager that is committed, highly organized & an eager overachiever, that loves doing the impossible.
This role is fully remote and it is a great opportunity for someone to really develop and grow with the business while taking more responsibility as we grow.
There are lots of growth options and opportunities and as a GM, your role is to help prioritize and implement the opportunities that make the most sense.
Requirements – What We Need From You
You have experience in managing people.

You have some experience with either e-commerce or facebook ads (Both would be absolutely amazing!)

Our team typically works from 09:00-16:00 CET, so you need to be comfortable working in that timeframe.
Responsibilities
Managing 6 full-time employees.

Project Management of new and existing projects

Make sure day to day operations hit the required metrics
Benefits/Details
Salary negotiable
How to Apply
If you're interested in applying then please take a moment to fully review and consider the Requirements above.

Are you able to work between Monday till Friday from 09:00 – 16:00 CET.?

Would you be happy to be part of our company? If yes then we'd love you to apply.
How to Stand Out
We are looking for someone that's really interested in being part of the eCommerce world and who is eager to grow and develop with this job and with the company.
We don't want you to spend hours and hours on your application just to find a way to show us that you really are interested in this opportunity and it's not just the next in a long list of roles you're applying for….even if it is!