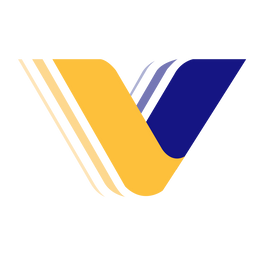 New Job!
Featured Job
Remote Job
Amazon Account Manager, Associate
This is a demanding job that requires a lot of your time, attention to detail and energy. Please only apply if you are willing to put in the effort to be successful in this role.
*** Only candidates located in the Americas will be considered for this role ***

Role summary: The Associate Account Manager is a client-facing role who is responsible for assisting the Accounts Director with specific accounts while learning the skills necessary to take full ownership of the clients to become a Brand Manager in the future. From onboarding onwards, the Associate Account Manager works closely with the team and interfaces with the Project Manager to translate the strategy into action and decides how best to implement Velocity's best practices to improve our client's results.
Internally, this role will be "Associate Brand Manager"
Job post:
Who We Are
We are Velocity Sellers, an expert Amazon agency since 2016, helping Amazon sellers manage their accounts and grow their businesses. The father and son duo who founded Velocity Sellers have teamed up with former Amazon executives to form an agency that helps businesses stay focused on their goals while we grow them on Amazon. Our client growth is explosive because we care about our clients as people, as a business, and a brand.
Based in Manhattan, NY, we are an entirely virtual workforce. Enjoy the freedom of working remotely while having a clear set of expectations of what is needed to meet your goals and ours.
We communicate on Slack and pride ourselves in always helping each other no matter what. How you do one thing is how you do everything. Creating good habits and staying on task is super important to us. Our goal is to build a team of great long-term players so our clients keep us and we all have continued success.
The role we're looking to fill
Collaborate directly with a Project Manager to engage with multiple clients about their questions and concerns on the Amazon platform through email, client calls, Slack, and project management tools ensuring that a high level of customer retention and satisfaction is maintained

Critical Thinker - Problem solve and troubleshoot issues that will come up on Amazon platforms such as inventory issues, trademark infringements, suspensions, Product Detail page removals, etc.

Able to multitask in a fast-paced environment while completing all tasks under tight deadlines

Basic understanding on how all sides of Amazon works - Marketing, advertising, logistics, compliance, and customer service
Day-to-day responsibilities may include:
Supporting overall account health by monitoring inventory forecasting, sales, troubleshooting listing issues with creative problem-solving, and proactively watching for changes in the industry

Amazon policy adherence and general operations to ensure that there are no suspensions or negative impacts on the client's Amazon account

Follows Velocity Sellers' Amazon listing optimizations best practices to make sure that all product detail pages are retail ready

Proactively monitor client Amazon accounts for general opportunities and issues

Working with a support team to strategically schedule and deploy promotional offers

Overseeing a support team to ensure superior customer service

Reports for measured KPIs on a routine basis to the Director of Brand Management

Working across departments to ensure product fulfillment and launches are deployed successfully

Building out a strategy that produces long-term growth on all client accounts
Who You Are
Team player

Strong interpersonal skills

Maintains excellent writing and language skills

Ability to work independently while following an overall management strategy

Ability to adapt and respond to multiple incoming requests and shifting priorities

Experience with creating Amazon listings

Stays calm under pressure

Critical thinker

Can perform with tight deadlines
Job Requirements
E-Commerce: 1 year (Required)

Amazon Seller Central: 2 years (Required)

Amazon Vendor Central: 1 year (Preferred)

Digital Marketing: 2 years (Preferred)

Language: English (Required)

Full-Time, Fully Remote

Team player

"Client Comes First" mentality

Strong internet connection
Experience:
Amazon Seller Central: 2 years (Required)

Account management: 1 years (Required)

Client facing: 1 years (Required)

Bachelor's Degree
Schedule:
8 hour shift - Eastern Standard Time

Monday to Friday
Job Types: Full-time, Contract
Travel requirement: No travel
Work Location: Remote

*Please note that this is a contractor role, we kindly ask you to apply only if you are happy to work remotely as an independent contractor.
Increase your chances of landing your dream career.