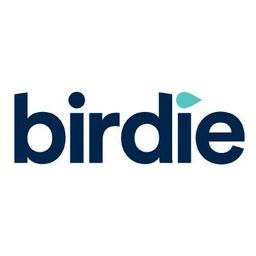 This job is closed
Remote Job
This job is closed.
But you can apply to other open Marketing jobs.
Head of Brand Marketing and Strategic Communications
⚡️ Your mission
As the Head of Brand Marketing and Strategic Communications, you are the owner and gatekeeper for Birdie's branding and positioning in our target markets. Your challenge is to develop original, inspiring, and engaging thought leadership and sales enablement campaigns that are relevant and compelling in generating positive brand awareness and perception among care industry stakeholders and the general media. You'll be working in a cross-functional capacity and managing the content team, a PR agency, channel partners and outsourced resources to drive your impact.
The ideal candidate is creative, resourceful and ambitious in formulating strategic communication campaigns that completely differentiate Birdie as the leading healthtech platform for the care industry. This leadership role reports to the VP Marketing and is instrumental in ensuring consistency in the delivery of Birdie's unique brand narratives by all internal functions through any external touch points.
🦸‍♀️ How you will contribute
Develop and execute Birdie's marketing communication plan that supports the business strategy, while building and reinforcing our brand positioning amongst target stakeholder groups (care prescribers, care providers, carers, industry bodies).

Drive a high level of meaningful visibility for Birdie online and offline through press, industry events and activities, high profile health tech conference & digital platforms.

Partner with the Growth Marketing and the Product Marketing team to positively impact the demand generation, customer activation and retention activities.

Drive thought leadership initiatives (articles, whitepapers, podcast webcasts, speaking engagements) to be shared on Birdie's own platforms as well as those of industry influencers.

Manage press & media relations.

With support from our Growth Marketing team, consistently measure, quantify and demonstrate the success of strategic communication campaigns.

Manage the PR agency and the content team to drive strategic communication initiatives towards relevant, newsworthy pieces and exposure.

Identify key trends (through internal, secondary, previous primary research) that inform strategic marketing plans.
Requirements
🤩 We'd love to hear from you if
You have 5+ years experience in B2B brand marketing, marketing communications or related fields.

You have excellent written and oral communication abilities, including presentation skills.

You have experiences managing PR agencies to deliver meaningful visibility impact.

You have a proven ability to plan, collaborate and execute across disciplines including digital and content marketing, channel marketing, events and sponsorships, as well as driving social and traditional media and a sound understanding of internal communications.

You are able to act as a brand and communications adviser internally, with a passion to deliver intelligent, creative work in collaboration with various teams for measurable success.

You enjoy working independently and in a collaborative team-oriented environment, without direct authority over all resources.

You have strong organisational skills and proven ability to manage time-critical projects (planning, scheduling, monitoring), working with internal and external resources.

You are experienced in the healthcare, technology, social care industry or have a broad knowledge of the health tech industry including trade bodies and press & media.

You are comfortable juggling multiple priorities, love solving unstructured problems and enjoy designing and implementing processes in a rapidly growing organisation.

You are resourceful, optimistic, tenacious and agile.

You are a strong communicator and great people manager.
These are our ideal requirements, but we know some people are less likely to apply for the role unless they are 100% qualified. We promote a diverse, inclusive and empowering culture at Birdie, so please apply if you meet the majority of these competencies.
Benefits
🙌 What are the benefits?
People are our core strength. We are social entrepreneurs, boasting an outstanding culture (employer net promotion score of 67) with strong values (B-Corp certified). We offer exceptional benefits and invest massively in our team's happiness, wellbeing and growth:
✨ Compensation
Our salary packages are competitive, this role is £90k. We also generous grant stock options to any permanent employee at the end of the probation period. We do adjust salaries based on the cost of living index for employees based outside of the UK.
🏝 Flexible
We are a fully distributed team with Birdie's working across the globe. We organise bi-yearly in-person events and frequent online socials to make sure you can meet up with peers. If you want to come to the office, you're most welcome of course!
🌱 L&D budget
Growth is key. You'll have a personal development budget to put towards books (e.g., free audible subscription), courses, trainings and conferences; continuous coaching within the team and with external experts
🌴 Base holiday
33 days base holiday (25 days + 8 bank holidays) + Christmas eve day off
👩‍⚕️ Private health insurance
Private health insurance with Vitality that covers many physical and mental health costs
☀️ Gym and wellbeing memberships
Gym membership and numerous other wellbeing perks and discounts via Vitality
🚲 Cycle to work scheme
Birdie will buy a bike up-front and you can salary sacrifice to pay-off over the next 12-36 months
👼🏽 Parental Leave
Highly favourable parental leave policy; once you have spent 12 consecutive months on our payroll, primary caregivers qualify for 26 weeks parental leave at full pay and secondary caregivers qualify for 12 weeks at full pay.
👵🏻 Pension employer contribution
Birdie contributes 4% of your salary to your pension.
⛷ Frequent company socials, trips and meals
We organise many socials, quarterly retreats and annual trips (like our epic ski trips)
🤗 Exceptional culture
We see ourselves as social entrepreneurs shaping a new kind of organisation: caring, responsible yet fostering excellence. Read The Birdie Way to learn more.