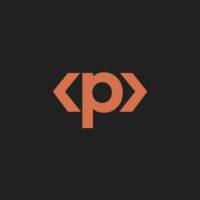 Closes in 10 days
Remote Job
Editor-in-Chief (Data Science & AI Newsletter)
Description
TeamEpic is a provider of bespoke global tech graduate programmes – a collaborative system that builds, manages, and deploys an on-demand workforce of brilliant Indian graduate engineers into global-remote organisations. We make a tech talent pipeline viable for every business without them having to take years to build the necessary in-house scale, expertise, and experience.
Our mission is to partner with organisations globally who want to develop new routes to work with Indian graduate engineers, the world's #1 long term tech talent source.
As part of this mission we want to develop a high value subscription newsletter for the global community engaged in finding and developing data science and engineering talent.
We see this newsletter as a valued contribution to the global tech talent community, to engage, educate and entertain key stakeholders in the ongoing development of data professional talent pipelines and strategies. While the newsletter will form a central part of the TeamEpic client acquisition and brand strategy, our approach will be publishing and value first.
We are seeking a Editor in Chief to create, publish and grow this newsletter over the long term.
The Editor in Chief Role
You will have end-to-end ownership of the TeamEpic newsletter product and approach in the Data Science & AI Talent space.
You will have the opportunity to design and develop the newsletter, content operations, editorial focus and culture. The role has all the hustle, excitement, and creativity of a start-up with an extremely supportive and capable culture. You must want to learn to be a tech content entrepreneur to really thrive in this role.
The Editor-in-Chief role will initially report to Kunal Advani. Over time, as we add more specialisms, we expect to build a team around the newsletter core.
Objectives & Accountability
The role is responsible for these output metrics:
Build a 50k subscriber base consisting of [1] CEOs/CTOs of data-driven companies, [2] Lead Data Science & AI professionals, [3] HR & recruitment professionals with an interest in the ongoing challenge of data professional talent development.

Design and deliver a weekly newsletter that is compelling to these users sustaining open rates above 40%.
To deliver these outputs, you will have control over these areas of activity:
Be a hands-on editor and writer, leading editorial operations for TeamEpic's first core newsletter.

Build a deep understanding of TeamEpic's target audience, ensuring that content is valuable to readers, through listening and discussion. Develop a subscriber acquisition plan.

Build a network of world-class contributors. Be a visible member of the TeamEpic Newsletter wider community.

Take a product management approach to building the newsletter and service.

Drive strong editorial values and culture around quality and user focus.

Own the budget for the newsletter, covering acquisition and content budgets, and freelance support as required

Collaborate with the Packt Publishing newsletter business unit on email, data and CRM platforms, newsletter techniques, and peer professional learning.
Role Requirements
You need to be a great writer with a love of technology.

You need to love your readers and community and have a deep intuitive feel for what drives and interests them.

You need to be decisive, hustle all the time, and be able to meet deadlines without compromising quality and integrity.

Track record of technical writing with strong content, user engagement, and delivery aspects, either as a day job or a side project.

Deep knowledge and demonstrable expertise in technology-focused editorial content.

Creative thinking and entrepreneurial spirit, and an innovative approach to constant testing and iteration in a product management environment.

Customer-first mindset with strong intuition and understanding of building different content types for different platforms.

Experience of drawing quality content from contractors or external stakeholders.
Benefits
We recognize how important our people are and acknowledge and support the things that are important to them. We focus on the full team member's experience. We aim to create a positive working environment that supports personal and collective development – where our people can not only grow their skill sets, continuously challenge themselves, and develop their careers, but also work together as a team and with our customers.
We try to achieve this by:
Ensuring a positive working environment for all employees, supportive of flexible and remote work.

Supporting individual development through growth opportunities and internal mobility.

Encouraging social collaboration within teams and communities and knowledge-sharing.

Fostering a culture that supports a healthy work-life balance.
We seek to achieve this by:
Providing a broad range of benefits and initiatives.

Advocating a healthy lifestyle where wellbeing is seen as an essential responsibility.

Celebrating success stories and encouraging peer-to-peer recognition.

Fostering a culture of self-development.

Providing a work environment where the best idea wins, and challenges are encouraged.
In addition to the above, you will also have access to a range of flexible benefits that are designed to help you make the most of your time with us.
21 days holiday (plus bank holidays)

Flexible hours: choose how, when, and where you work
Salary - £35-45K per year (skills/experience dependent)
Could this job be the one?