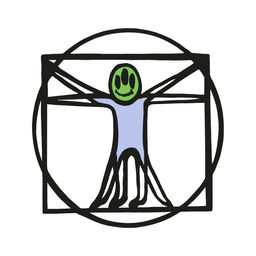 This job is closed
Remote Job
Customer Support Agent (Japanese speaking)
Social Discovery Group is the world's largest group of social discovery companies which unites more than 50 brands. For more than 20 years, we have been creating premium international dating services and social discovery apps with a focus on video streaming, AI technologies, entertainment, and game mechanics. Our product portfolio includes Dating.com, Cupid Media, Dil Mil, and many others. The products are already used by more than 500 million users in 150 countries around the world.
SDG Invests in social discovery technology startups around the world. Our Investments include Open AI, Patreon, Flo, Wildly, RAW, EVA AI, Clubhouse, Magnet, Tubit, Woebot, BamBam, Flure, Astry, Coursera, Academia, Harbour, Space, Auto1, DocSend, AppAnnie, Rapyd, Boom Supersonic, Trading, View, K-Health and many others.
We solve the problem of loneliness, isolation, and disconnection with the help of digital reality.
Our digital nomad team of more than 800 professionals works all over the world. Our international team of like-minded people and professionals solves ambitious daily tasks and creates truly global products. We value focusing on results, a proactive approach, and we are always looking for new and unconventional ideas.
Our teams of digital nomads live and work remotely from Cyprus, Malta, the USA, Thailand, Indonesia, Hong Kong, Australia, Poland, Israel, Türkiye, Latvia and many others.
We are looking for a Japanese speaking Customer Support Agent.
Are you the perfect candidate? Check here!
You are fluent in English and Japanese

You have experience working with international customers

You have fast typing skills in English/Japanese

You are a quick learner and you can absorb large volumes of information

You can psychologically analyze people and be sensitive to their emotions

You can swiftly navigate through difficult situations and adapt to fluctuating circumstances

You can come up with and provide professional solutions to complicated cases

You are stress resistant, energetic and never hesitant to show initiative

You have a 'can-do' attitude and you believe that 'everything is possible'

You can provide an outstanding quality service
So what is this role all about?
Consulting our customers on all raised questions related to our websites

Working timely, speedily and effectively with customer requests

Resolving all customer issues with the goal of customer retention

Promoting our websites to the customers upon opportunity

Maintaining a high level of service quality
What's being offered?
An evening shift shift from 7PM- 4AM (UTC +7) - 5/2 with Tuesdays and Wednesdays as days off

Remote work from the comfort of your home

Loyalty bonuses, referral bonuses, and bonuses for extraordinary achievements.

Paid vacation, sick leaves, and extra 7 paid wellness days per year

The opportunity to sharpen your skills in high-quality international customer service

Participation in informative seminars about the latest trends in Art & Technology

Internal gamified reward system: get bonuses from your colleagues and exchange them for days off, merch, team building activities, massage certificates, etc

Health benefits. The company will compensate up to $1000 gross per year per employee according to the paychecks. This can be spent on self-purchase of health insurance, or on doctor's fees for yourself and close relatives (your spouse or children).

Children's education reimbursement. According to the paychecks, the company will compensate 50% of education costs for children ( kindergarten or school), but no more than $1000 gross per year per child.

Workplace organization. The company provides reimbursement of workplace costs up to $1000 gross once every 3 years according to the paychecks. This money can be spent on the rent of a co-working room, and on equipping the working place at home (desk, chair, Internet, etc.)