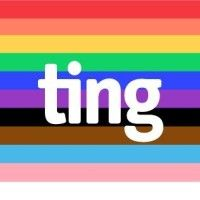 This job is closed
Remote Job
This job is closed.
But you can apply to other open Product jobs.
Senior Technical Product Manager
Ting Internet is a leading fiber Internet provider in the United States, delivering future-proof internet in over a dozen Ting Towns across the country.
We are rapidly growing our footprint, and with a national focus on better infrastructure, we don't expect to slow down anytime soon!
As part of Tucows (NASDAQ:TCX, TSX:TC), Ting is backed by outstanding resources and talent. We embrace a people-first philosophy that is rooted in respect, trust, and flexibility. We believe that whatever works for our employees is what works best for us. It's also why the majority of our roles are remote-first, meaning you can work from anywhere you can connect to the internet!
The work we do genuinely changes lives. If this sounds exciting, we'd love to hear from you!
About the opportunity:
Ting is rapidly growing and we are looking for a Senior Technical Product Manager (Ting) to come build out our vision, specifically as it pertains to Ting Mobile. As Senior Technical Product Manager, you will direct product development and define market requirements, product strategy, specification of service features and capabilities, and drive the timely delivery of new products related to the Ting Mobile business. You'll translate ideas into strategy and features and follow product development from start to finish. Success in this role comes from our culture, diversity and dynamic global team, so we value authentic people who take ownership and deliver collaboratively.
In this position, you will need to excel in capturing and analyzing customer needs, applying core product development principles, collaborating across the organizational spectrum, and communicating in both technical and business terms.
This is a remote role and can be based in Canada or in the United States.
What you'll be doing:
Craft the roadmap for long-term migration of the Ting Mobile software stack from the legacy backend to Wavelo by working closely with the Ting engineering team.

Focus on continuous growth of the Ting Mobile + Ting Internet ISP services bundle.

Develop and implement product strategies consistent with the company vision.

Ensure products and releases are launched correctly and on schedule.

Integrate with analytics tools, suggest ways to track product use and impact on end-users.

Create and complete product area vision, driving towards specific business goals through our customer experience; run experiments to validate these hypotheses and determine solutions to bring to market.

Own and work closely with marketing, design and engineering to build a sequenced backlog that aligns with business priorities and customer needs and act as PO for the scenarios you drive.

Supervise critical metrics to understand the impact of experiments and new features launched, conduct root cause analysis on KPI Performance, Drive/Measure OKRs.

Craft comprehensive product plans that define customer and market requirements and establish the objectives, strategies, and actions needed to achieve our customers' goals.

Be an innovator for how the Tucows/Ting platform will evolve, and you will continue to build our mobile messaging capabilities for our products on a global scale.

Provide market knowledge and how we position our products in a highly competitive marketplace.

Work with our Engineering teams to develop requirements definition and release planning, as well as lead and coordinate product launches across the organizations.
What you'll bring:
Intake a vision, challenge it, ask questions about it and help shape its outcome

Always think about and advocate for the customer experience

Articulate the crafted vision, and then help format the business requirements around it in product and engineering speak so that it can be translated into work

Prioritize and handle the scope of each product release to deliver key capabilities on time and on budget, while balancing the needs of all other organizations.

Strong analytical and quantitative skills with the ability to use data and metrics to back up assumptions, evaluate outcomes and challenge conventional wisdom.

An ability to work under minimal mentorship.

Intellectual curiosity and desire to learn new things, techniques and technologies.

Excellent organizational, prioritization and communication skills, with close attention to detail.

Experience with Agile software development methodologies and are comfortable describing related technical concepts and capabilities

Experience in product lifecycle management

Background in software development and program management is preferred
Qualifications Required
A highly articulate individual that can articulate clearly, take feedback well and work as part of a team

A quasi-scrum lead that can guide engineering tasks, in-take, triage, and hold engineering accountable for delivery

Someone who can get in front of and communicate to various collaborators equally as well - CEO, engineer, business partner, 3rd party software partner, etc.

A calm demeanor who isn't frazzled by constant change

Technical knowledge of web, mobile, native, and data-first product practices.

Bring new point of view and creative problem solving.

Build effective frameworks to aid discussion and comprehension of complex topics.

Understand the US telecommunications space and bullish on what fiber can accomplish in rural America.
The base salary range for this position is $135,830 - $159,800. Range shown in $USD for US residents. Other countries will differ. Range may vary on a number of factors including, but not limited to: location, experience and qualifications. Tucows believes in a total rewards offering that includes fair compensation and generous benefits. Learn more about Tucows Benefits.
Want to know more about what we stand for? At Ting and Tucows we care about protecting the open Internet, narrowing digital divide, and supporting fairness and equality.
We also know that diversity drives innovation. We are committed to inclusion across race, religion, color, national origin, gender, sexual orientation, age, marital status, veteran status or disability status. We celebrate multiple approaches and diverse points of view.
We will ensure that individuals with disabilities are provided reasonable accommodation to participate in the job application or interview process, to perform essential job functions, and to receive other benefits and privileges of employment. Please contact us to request an accommodation.
Learn more about Tucows, our businesses, culture and employee benefits on our site here.