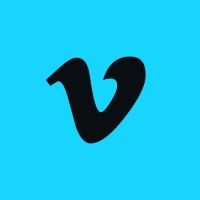 Closes in 10 days
Remote Job
Sr. Product Manager, Vertical Solutions
Vimeo is transforming the way employees in organizations around the world work, communicate, and exchange knowledge. We are looking for an impact-driven product manager to lead this motion via our Employee Communications solution, within the Vertical Solutions team. The ideal candidate is passionate about enterprise SaaS software and has vast experience building enterprise-grade solutions to serve the communications and collaboration needs of large, global organizations.. You will split your time between working with your dedicated engineering team on a roadmap that you will define, and evangelizing your research-backed product vision to other product leaders in the org to influence their roadmap towards your solution's goal.

What you'll do:
Continuously conduct in-depth user and market research to refine user personas, customer needs and market trends, and translate these into a clear product strategy for your solution

Work closely with cross-functional teams, including engineering, design, and product marketing, to develop and launch new capabilities for large organizations (e.g. SSO flows, governance features, data privacy compliance, etc.)

Evangelize your product vision within other Product leaders and business partners across the company to align their roadmaps with your proposed solution

Develop and maintain relationships with key customers to understand their needs and gather feedback

Define and track key performance indicators (KPIs) to measure the success of your released features and of the overall solution, to identify opportunities for improvement

Skills and knowledge you should possess:
5+ years of experience in product management or a closely related field

Experience leading enterprise products in the communications or workforce collaboration space, ideally with exposure to video technologies.

An in-depth technical familiarity with enterprise tools and infrastructure (thorough understanding of SSO workflows and vendors), ideally in the corporate video space

A proven track record of influencing without authority, with excellent verbal and written communication skills (without using ChatGPT)

An innate ability to transition large volumes of qualitative and quantitative data into insights and build a defendable product strategy

Experience with agile development methodologies and product management tools

Bachelor's degree in Computer Science, Engineering, or a related field; MBA preferred
Targeted Base Salary Range: $134,000 - $195,000
The base salary range listed above is for candidates located in the U.S., including the New York City metro area.
At Vimeo, we strive to hire and nurture amazing talent across the globe. Actual salaries will vary depending on factors including but not limited to experience, specialized skills, internal alignment and a candidate's home base.
Base salary is just one component of Vimeo's total rewards philosophy. We offer a wide range of benefits and perks that appeal to the variety of needs across our diverse employee base! Other rewards may include bonus or commission, Restricted Stock Units (RSUs), paid time off, generous 401k match, wellbeing resources, and more.
About Us:
Vimeo (NASDAQ:VMEO) is the world's most innovative video experience platform. We enable anyone to create high-quality video experiences to connect better and bring ideas to life. We proudly serve our growing community of nearly 300 million users — from creative storytellers to globally distributed teams at the world's largest companies. Learn more at www.vimeo.com.
Vimeo is headquartered in New York City with offices around the world. At Vimeo, we believe our impact is greatest when our workforce of passionate, dedicated people, represents our diverse and global community. We're proud to be an equal opportunity employer where diversity, equity, and inclusion is championed in how we build our products, develop our leaders, and strengthen our culture.
Could this job be the one?