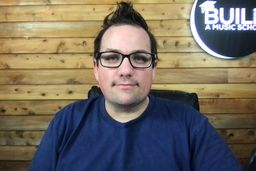 This job is closed
Remote Job
This job is closed.
But you can apply to other open Design jobs.
Graphic Designer Needed for Music Membership Info Pack
Project Overview
I'm on the hunt for a talented graphic designer, proficient in Canva.com, to craft a compelling info pack that showcases our online membership for music teachers and music school owners. We want the design to be dynamic, visually captivating, and, most importantly, editable for future updates.
We don't want someone who will just slap together an existing Canva template. We want it to look like it's been carefully designed just for our brand.
All the copy has been written and is about 16 pages, so we would expect the info pack to be about 20-30 pages once photos, etc. have been added in.
About Us
We serve the music educators' community, connecting both individual music teachers and music school owners who are committed to honing their skills and expanding their teaching businesses.
Scope of Work
Design an engaging info pack on Canva, blending text, imagery, and video hyperlinks.

Ensure the design aligns with our existing brand guidelines.

Deliver a layout optimized for both digital interaction and potential print use.

Complete the project within a 2-week timeframe.
Materials Provided
Prepared written copy

High-quality videos for hyperlink integration

A wide array of engaging photos
Ideal Candidate
Understands marketing and how to bring the copy to life with their layout

Is highly proficient in Canva.com

Has a standout portfolio, with emphasis on projects of a similar nature

Communicates effectively and welcomes feedback

Demonstrates expertise in layout design, typography, and the integration of multimedia elements

Understands the importance of brand consistency and can align with our existing branding

Is able to adhere to a strict 2-week deadline
To Apply
Share the relevant work you've designed in the past

Offer a quote for the entire project (including edits) and confirm your availability over the next two weeks
Thank you for considering my project. :)
Jonny