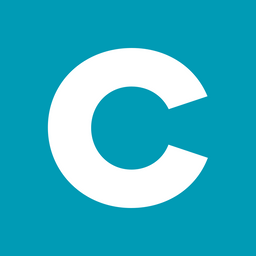 This job is closed
Remote Job
This job is closed.
But you can apply to other open Data Analyst jobs.
Director, Business Intelligence
Checkr's mission is to build a fairer future by designing technology to create opportunities for all. We believe all candidates, regardless of who they are, should have a fair chance to work. Established in 2014 and valued at $5B, Checkr is using technology to bring hiring to the next level. Our People Trust Platform uses machine learning to help thousands of companies modernize their background check process and make hiring safer, more efficient, and more inclusive. Some of our customers include Uber, Instacart, Doordash, Netflix, Compass Group, and Adecco.
A career with Checkr is an opportunity to work with some of the best and brightest minds, disrupt an industry for a better future, and give otherwise overlooked candidates access to employment. Checkr has been recognized in Forbes Best Startup Employers and is a top Y Combinator company by valuation.
The Director, Business Intelligence is a technical and business leader that can demonstrate an ability to build relationships with the different business units across the organization and will thoroughly understand the business needs and opportunities required to achieve business goals in alignment with the corporate goals and priorities.
This key leadership role is within our Corporate Engineering organization and will report to the 'Head of Business Applications and Business Intelligence'. In addition, this role will partner very closely with Checkr's Financial Planning & Strategy, Data Engineering and cross-functional business teams to enable their success through technology and insights.
In this role, you will:
Evangelize, articulate, and enhance enterprise-wide analytics competency to help accelerate the use of data and insights to drive differentiated business value

Drive continuous improvement of data governance and management across the organization

Foster a data-driven culture of innovation throughout the company in partnership with the data organization in our R&D and other cross-functional groups.

Establish a culture of collaboration and excellence across business data, insights, and integration teams, ensuring both quality and velocity

Coach and mentor leaders and cross-functionally to grow and take on bigger responsibilities as the company scales

Ensure that the company's data foundation is scalable, performant, and secure, and can scale with the company's needs

Help create a thriving data community at Checkr of business intelligence and data team members

Serve as a role model for the company in representing Checkr's values and engineering values

Always Be Recruiting - attract the best leaders, data engineers, and architects in the world, grow our diverse team, and help it thrive by allowing everyone to bring their unique strengths to bear on the problems we solve
What you bring:
Successful track record of leading an impactful business intelligence and data organization

Experience engaging and communicating with executives / leadership

Ability to develop leaders and teams, to effectively partner and build thought leadership

Role model of cross-functional collaboration between business and technology teams to drive effective outcomes and business needs

Experience nurturing a work environment that allows everyone to bring their whole selves to work, and values diversity and inclusion, because that is where we know teams perform at their best

Deep expertise in various analytics and data engineering tools (Snowflake, Looker, Tableau etc.)

Experience identifying, defining, baselining, and tracking KPIs

Strong analytical and problem-solving skills

Excellent organizational skills and attention to detail

Excellent time management skills with a proven ability to meet deadlines

Ability to prioritize tasks and to delegate them when appropriate

Ability to function well in a high-paced, dynamic and high growth environment

Bachelor's/Master's degree in engineering, management or related studies
What you get:
A fast-paced and collaborative environment

Learning and development allowance

Competitive compensation and opportunity for advancement

100% medical, dental, and vision coverage

Up to 25K reimbursement for fertility, adoption, and parental planning services

Flexible PTO policy

Monthly wellness stipend, home office stipend
One of Checkr's core values is Transparency. To live by that value, we've made the decision to disclose salary ranges in all of our job postings. We use geographic cost of labor as an input to develop ranges for our roles and as such, each location where we hire may have a different range. If this role is remote, we have listed the top to the bottom of the possible range, but we will specify the target range for an exact location when you are selected for a recruiting discussion. The salary range for this role is $146,136 to $304,175.
Equal Employment Opportunities at Checkr
Checkr is committed to hiring talented and qualified individuals with diverse backgrounds for all of its tech, non-tech, and leadership roles. Checkr believes that the gathering and celebration of unique backgrounds, qualities, and cultures enriches the workplace.
Checkr also welcomes the opportunity to consider qualified applicants with prior arrest or conviction records. Checkr's commitment to diversity extends to hiring talented individuals in spite of a prior criminal history in accordance with local, state, and/or federal laws, including the San Francisco's Fair Chance Ordinance.