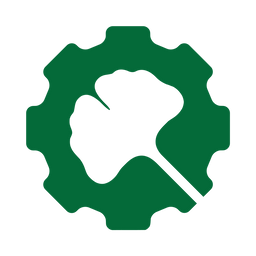 Opened 12 days ago
Remote Job
Head of Product and Technology
Our mission is to make biology easier to engineer. Ginkgo is constructing, editing, and redesigning the living world in order to answer the globe's growing challenges in health, energy, food, materials, and more. Our bioengineers make use of an in-house automated foundry for designing and building new organisms.
Ginkgo Bioworks is a publicly traded (NYSE: $DNA), high-growth biotechnology company based in Boston's Seaport District, that is redesigning the living world to solve some of the globe's growing challenges in health, energy, food, material, and more. Our mission to "make biology easier to engineer" is poised to disrupt multiple industries by leveraging our innovative data, automation, and scale capabilities in biological engineering.
Ginkgo believes that if we are to grow a thriving, sustainable bioeconomy, we must also grow a new market in biosecurity. Our biosecurity and public health initiative, Concentric by Ginkgo, launched a nationwide emergency response to the COVID-19 pandemic, providing end-to-end pathogen monitoring services to schools, communities, and travelers. As we continue to scale Concentric, our work is also evolving into new and exciting directions, from global expansion to the integration of new technologies and capabilities, including our Traveler-Based Genomic Surveillance Plan with the CDC.
Job Description
We are seeking a highly experienced and motivated VP of Product and Tech to join our biosecurity organization as a part of the Concentric executive team. In this role, you will lead and manage a world-class product and software organization and build software for Concentric by Ginkgo's biosecurity solutions, including innovative solutions such as the CDC's Traveler Genomic Surveillance (TGS) program, biosecurity collaborations with a diverse set of international partners, and additional efforts across the US Government and private sector.
Overview of how we are structured:
Commercial teams

Platform teams

Product & software

Technical platform (R&D, Lab Enablement, Bioinformatics)

Operations
These teams work together to 1) bring on new programs, 2) execute those programs, and 3) develop new capabilities / offerings.
Responsibilities
Define, own, and execute against the product strategy and roadmap based on the commercial need of Ginkgo's biosecurity business

Collaborate with commercial, operational, laboratory, and computational biology stakeholders to identify common customer needs, product gaps, and new business opportunities

Provide guidance and leadership to the product team, ensuring that they have the necessary resources, skills, tools and support to execute on the strategy. This includes setting goals, managing performance, fostering innovation, and promoting a collaborative work environment.

Oversee teams that handle data display, including UI/UX

Oversee the digital infrastructure team for data handling and delivery, data infrastructure, data lake, cloud computing and software engineering

Oversee a team of individuals that are responsible for developing and implementing physical products for sample collection

Lead and recruit a talented product organization responsible for building, enhancing, and maintaining key software products

Recruit, retain, and empower and grow talent across product management, design, software, and other technical disciplines (e.g., data science and epidemiology)

Lead with operational excellence, ensuring besting practices and standards in software development, product management, and quality assurance, including strong communication and documentation.

Represent Product & Technology at the executive leadership level, identifying prioritization and facilitating alignment among executive staff based on tradeoffs.

Develop processes needed to run product development efficiently, prioritize product decisions, create timelines and launch products

Establish key performance indicators (KPIs) and metrics to assess the success and impact of products and technologies. This involves monitoring performance, analyzing data, and making data-driven decisions to optimize products and drive business growth, in partnership with our business intelligence team.

Stay abreast of industry trends, emerging technologies, and competitive landscape to inform product and technology strategies. This involves attending conferences, networking with peers, and conducting ongoing research.
Minimum Requirements
A minimum of 15 years of product management and leadership, with a demonstrated track record of successfully bringing products to market and leading a product organization

Prior experience in the biotech, healthcare, or related industries.
Preferred Capabilities and Experience
Exceptional communication and collaboration skills with the ability to navigate complex organizational structures and align diverse stakeholders towards common goals

Proven track record of managing and launching integrated product portfolios (e.g., one spanning including both software and physical products and/or services)

Experience successfully balancing product development needs, timescales, and cadences with the demands of a quickly evolving, sales-driven organization

Proven leadership skills with experience in managing and growing high-performing multidisciplinary teams

Strong strategic thinking and problem-solving skills, with the ability to anticipate and plan for future product needs and industry trends

Experience working with global teams and managing products in multiple geographies

Experience working with government entities and/or regulatory bodies, particularly in the health or biosecurity fields

Familiarity with molecular testing, genomics, or related diagnostic technologies is a plus.
Total compensation for this role is market driven, with a starting salary of $210K +, as well as company stock awards. Base pay is ultimately determined based on a candidate's skills, expertise, and experience. We also offer a comprehensive benefits package including medical, dental & vision coverage, health spending accounts, voluntary benefits, leave of absence policies, Employee Assistance Program, 401(k) program with employer contribution, 8 paid holidays in addition to a full-week winter shutdown and unlimited Paid Time Off policy.
To learn more about Ginkgo, visit www.ginkgobioworks.com/press/ or check out some curated press below:
We also feel that it's important to point out the obvious here – there's a serious lack of diversity in our industry, and that needs to change. Our goal is to help drive that change. Ginkgo is deeply committed to diversity, equity, and inclusion in all of its practices, especially when it comes to growing our team. Our culture promotes inclusion and embraces how rewarding it is to work with people from all walks of life.
We're developing a powerful biological engineering platform, so we must remain mindful of the many ways our technology can – and will – impact people around the world. We care about how our platform is used, and having a diverse team to build it gives us the best chance that it's something we'll be proud of as it continues to grow. Therefore, it's critical that we incorporate the diverse voices and visions of all those who play a role in the future of biology.
It is the policy of Ginkgo Bioworks to provide equal employment opportunities to all employees, employment applicants, and EOE disability/vet.
Privacy Notice
I understand that I am applying for employment with Ginkgo Bioworks and am being asked to provide information in connection with my application. I further understand that Ginkgo gathers this information through a third-party service provider and that Ginkgo may also use other service providers to assist in the application process. Ginkgo may share my information with such third-party service providers in connection with my application and for the start of employment. Ginkgo will treat my information in accordance with Ginkgo's Privacy Policy. By submitting this job application, I am acknowledging that I have reviewed and agree to Ginkgo's Privacy Policy as well as the privacy policies of the third-party service providers used by Ginkgo's associated with the application process.
Don't let this one get away.