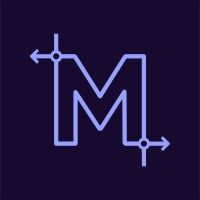 Closes in 6 days
Remote Job
Senior Java Software Developer
About the position
Full time permanent position, 40h/week

Location: Ideally, you would be located in an Eastern region-friendly time zone (For example, provinces of Quebec and Ontario), as most of the job is remote, with quarterly in-person team meetings likely in Montreal, and potential additional business trips

Starting salary: 115K-138K

Perks and benefits:

Open-minded and inclusive team that values care, collaboration, communication, accountability, pragmatism and diversity

20 annual vacation days and additional paid time off for sick days, parental obligation, bereavement, etc.

Closed between Dec 25th and January 1st of every year (i.e. additional employer paid time off)

Health premium reimbursement (employer contribution may vary per country of employment)

Virtual health care service

Compensations for public-transit and shared-mobility passes, home office material and for coworking space
Where you come in
Millions of public transit passengers around the world need high quality data to make well-informed decisions about how to plan their trip. Defining and upholding a standard for high quality data is one of the toughest challenges in the collaborative effort between transportation providers and trip planning applications. MobilityData's GTFS Schedule Validator (github.com/MobilityData/gtfs-validator) is core infrastructure to solving this problem. This tool is a critical part of data processing pipelines used by transportation providers and journey planning apps like Google Maps, MetroTransit, and Caltrans.
What you will do
Our Public Transit Data Quality product area is responsible for this tool and other efforts helping data producers increase the spec compliance, accuracy, and depth. We need a senior back-end software developer's expertise to help us build out our data quality tools' functionality. You will be collaborating with a team of a product manager, another software developer, and an active open source development community to improve these tools for the global community.

As our tools grow, this work is playing a key role in defining what data quality is for the public transit industry.
Analysis & Design (20%)

Share knowledge, promote standard methodologies, and collaborate with our team of developers.

Participate in needs assessment and architectural design sessions.

Review designs contributed by peers and stakeholders to decide amongst available technologies.

Software Development (40%)

Work with the product manager to develop tools according to the roadmap.

Deliver scalable, testable, maintainable, and high-quality code.

Contribute to existing documentation and educational content in order to communicate technical requirements to technical and non-technical audiences.

Open Source Collaboration & Software Maintenance (40%)

Review code developed by our contributors and provide feedback to ensure best practices.

Participate in triaging issues and maintain our tools in order of priority based on severity of issues.
Who you are
Curious. Impact-driven. Collaborative. Flexible. Open. Go-getter.

Experienced. 3-5 years of experience building reliable and scalable software.

You must be fluent in Java for this role.

Strong experience with:

Git source code repositories and workflows (GitHub).

REST APIs.

Data processing softwares and pipelines.

Qualified. You have a Bachelor's degree in Computer Science or equivalent practical experience.

Knowledgeable. You possess excellent knowledge of:

data structures and algorithms.

OOD.

SQL databases (PostgreSQL, MySQL, MariaDB).

Experience with semantic and No-SQL databases is also considered.

Detail oriented. You are organized and able to independently lead multiple high-visibility tasks. You have a good analytical mind capable for creative approach to problem solving.
If you mostly recognize yourself in this section, we strongly encourage you to apply even if you don't feel you tick all the boxes.
It would be even greater if...
You have hands-on experience with other programming languages, such as Python, Kotlin and JavaScript.

You have a Master's degree in a related field.

You have hands-on experience with microservices technologies (Docker, Kubernetes) and cloud services (GCP, AWS).

You are passionate about transportation, consumer technology or mobility.
What to expect after you apply
We do our best to reach out to you within two weeks of receiving your application, whether or not your candidacy is moved forwards to the next step.

Our hiring process is usually spread out over 2 to 4 weeks and includes soft skills and technical interviews.
Increase your chances of landing your dream career.