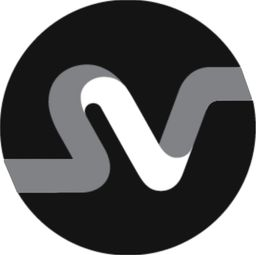 Closes tomorrow
Promoted Job
Remote Job
SEO Updates Manager w/Strong Writing Skills
Summary
Looking for a fun, fast-paced environment where you can show off your SEO skills? Look no further. We're looking for someone who is intellectually curious, geeks out on SEO analysis, and loves a good traffic dashboard.
About Us/Who We Are
Solid Ventures, Inc. is a quickly expanding Southern California-based media company owning and operating a growing & diverse portfolio of exceptional digital content brands. Visit us here: (https://solid.ventures/).
We're seeking a talented and driven SEO manager to join our dedicated & remote global editorial team. Ideal candidates will have a strong fundamental understanding of SEO best practices, solid writing experience, and strong reading and writing comprehension.
If you're insanely passionate about SEO and a wizard at uncovering new traffic opportunities, we'd love to hear from you.
Company Core Values
Quality
We are dedicated to achieving the highest quality in all our endeavors. Top-quality research, meticulous attention to detail, and effective strategy are employed at all points in our business, from acquisition to content creation.
By prioritizing exceptional performance over the allure of scale, we can deliver outstanding results within the smallest details. As we continue to grow, our steadfast dedication to quality will remain the core of our success, ultimately setting us apart in a competitive landscape.
Our commitment to excellence extends to the team members we recruit and work with. We embrace individuality and diversity of opinion and communicate honestly and transparently. With the addition of each new team member, we strive to raise our bar for quality and performance.
Resourcefulness
We foster an environment of empowerment and autonomy. We seek to learn, teach, and document best practices for clarity and alignment in order to utilize powerful tools and resources efficiently.
We collaborate to expand our perspectives and further our collective understanding. We value each other's considerable skills, knowledge, and experience while supporting life-long education and self-improvement.
Accountability
We envision and target our goals, celebrate our successes, and communicate openly about our failures, recognizing them as invaluable opportunities to adapt, learn and grow.
Our reliance on one another to deliver on our commitments and to realize our shared goals enables us to overcome complex and unique challenges, thus instilling camaraderie, trust, and integrity among our team.
Solutions-Orientation
We understand the value of offering others solutions to problems and pain points. We approach all such opportunities with a value-add mindset.
We aspire to view all challenges through a lens of possibilities to discover and cultivate potential hidden value.
We jump hurdles rather than stop short, ask for forgiveness rather than permission, and exhibit what we've learned from our mistakes in the changes we enact.
Innovation
We endeavor to inspire creative thinking and always consider new possibilities, allowing us to remain relevant and forward-thinking in the value we provide.
We take calculated risks, demonstrate adaptability and resilience when facing new challenges and spend time exploring, learning, and sharing new ideas for perpetual advancement.
We strive to remain at the forefront of our industry to continue to positively impact the audiences and communities we serve.
About the Role
This Full-time SEO Updates Manager role has become necessary based on the sheer volume of high-quality content we regularly publish.
This role is crucial to maintaining our high-bar content & publishing on time, every time.
You'll work directly with our Content Manager and be brought up to speed on our entire editorial process & procedures to understand exactly where you fit into this process.
Our team communicates using Slack & Asana for editorial assignments/processing.
Day to Day
Conduct keyword research & analysis using tools like Ahrefs to identify those existing published articles that stand to benefit MOST from an SEO content update/upgrade

Thoroughly outline what changes should be made to improve article content for on-page SEO, consistent with SEO research conducted.

Review all web assets for technical SEO issues and recommend fixes/improvements.

Analyze the existing structure of site linking & recommend strategic updates for improvement.

Apply changes to article content (WordPress CMS) consistent with all identified opportunities maintaining consistent voice & style of the existing content.

Use SEOTesting software to log & document updates made to each article & monitor results of updates, reverting updates in cases of negative impact

Create weekly progress reports with traffic updates and page performance, and suggest critical opportunities for growth

Work independently & autonomously to achieve traffic goals set in discussions with asset GM

Suggest & implement team-approved enhancements to the current SEO processes and documented SOPs
Who You Are
Must-haves:
Conversationally fluent & articulate in spoken & written English

Citizen of one of the following countries: US, UK, Canada, Belize, New Zealand or Australia

3+ years of experience as SEO Manager or similar role

1+ years of experience with editing in WordPress or a similar CMS interface

Experience working with an editorial/content team with operations at scale

Deep understanding of on-page SEO best practices and, familiarity with methods of identifying traffic opportunities & familiarity with the importance of search intent

Proven record of achieving and surpassing traffic goals

In-depth knowledge of and experience analyzing data in Google Search Console, Ahrefs, Screaming Frog, et al. related SEO software

Goal-oriented with strong attention to detail. To be considered for this position, please reply with "SEO Unicorn" near the top of your application/cover letter

Meticulous attention to detail, ensuring proper grammar, spelling, and punctuation in all content produced.

Mastery of time management to get through a large volume of work and meet deadlines.

Ability to work in a highly collaborative environment with cross-functional team members while constantly communicating personal progress and needs for assistance to ensure all deadlines are met.

Experience with Software Tools such as Slack, Asana, WordPress & Google Docs
Nice-to-haves:
Experience in the Lifestyle Content Space

Experience with Product/Service Affiliate Programs

Familiarity with SEOTesting.com
What's in it for you?
Compensation range: $2,500 - $4,000 USD per month

Flexible schedule with some team overlap requirements

100% Remote (No fancy attire needed here. We're focused solely on results. Feel free to work in your favorite comfy clothes)

Annual learning budget: Want to learn new skills relevant to your role? We'll cover it.
Application Process
Along with your resume and application, please include a cover letter in which you share an example of a content piece you edited for SEO. Include before & after versions of the article, and provide a high-level description of the main changes made and then provide detail on what results these updates achieved over what timeline.
Qualified candidates will receive contact from our Lifestyle Content Manager to schedule an interview.
Frequently Asked Questions
When would you like the new hire to start?
Yesterday.
What's the hiring process after the application is filled out? E.G. interviews with team members and a test project?
Interview with Content Manager/General Manager & Trial SEO Update Assignment
What are some perks and benefits of the job?
Collaborative team environment with a flexible schedule allowance and learning budget included.
Is this a contractor (1099) or employee (W2) position?
This is a contractor (1099) position.
Is there a trial or test period? About how long?
A trial is provided to qualified candidates to aid in the hiring selection process. Hiring should take place in 1-2 weeks.
Are there set hours I need to be working during the day?
No, aside from ensuring overlap with key team members, you're writing your schedule as long as work is completed on deadline.
Increase your chances of landing your dream career.