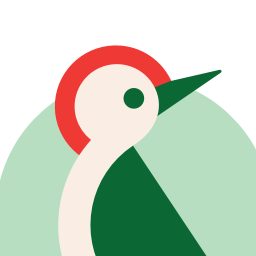 Closes in 11 days
Remote Job
Customer Service Representative - English, French & Wolof speaker
Our Mission
Reduce inequity by helping immigrants move money home by becoming the leading cross-border fintech for immigrants.
The Team
-> Founded by Harvard grads / 3rd-time founders --- also founded Segovia (successful exit) and GiveDirectly (>300M revenue, fastest-growing NGO).
-> Top performers from top and varied organizations (e.g., Bain, Bolt, Google, McKinsey, SafeBoda, Uber, Zipline) --- we like moving fast, and we hire people that do as well.
-> Driven by mission, guided by values (see below) – in deed, not just word.
-> Team as global as the mission, >30 languages from 25 countries (i.e., if you're interested in learning to make Chicken Moambe, we're the place).
About Us
Taptap Send is backed by top VCs (Spark, Canaan, Reid Hoffman, Breyer Capital, etc.), rapidly growing and a great place for those looking for both impact and a fast-paced tech startup environment. Read more about the journey in Reid Hoffman's words or TechCrunch article
Launched in 2019, Taptap is tapping into a transformative shift in global finance: from banks to phones. While this has affected wealthier countries as well, it has been nothing short of a revolution for the emerging markets where the overwhelming majority of population had been unable to access digital finance previously. Its first product, Taptap Send, allows immigrants to send money home instantly and with no fee*, saving money in the process. With a formal market size of >700B alone, we've got a lot more saving to do for our users. And that's just the beginning….
Our Investors
Spark Capital, Canaan, Reid Hoffman, Breyer Capital (Jim Breyer), Unbound (Shravin Mittal), Wamda (Fadi Ghandour), Firstminute Capital, Slow Ventures (Sam Lessin), Helios Partners (Souleymane Ba), Crossbeam Ventures (Ali Hamed), Nikesh Arora, Samih Toukan, and many other context-specific angels
*We charge fees for transfers on fixed exchange rate corridors (e.g., XOF, XAF).
Language requirements
Fluent English, French, and Wolof required
The Role
You would help us deliver great customer service to the communities we serve and make sure they are reassured and assisted when they need us the most.
You would work shifts and weekend and late hours coverage will be regularly needed.
You will be the face of Taptap Send to our customers! You will:
Assist customers by taking phone calls, answering emails and replying to incoming chats

Know our product inside out to educate and inform our customers

Resolve customer inquiries and escalate issues, as needed

Suggest improvements to our processes, policies, and documentation to meet customer needs
You have:
Fluent English, French, and Wolof

A minimum of one year experience in a call centre

Excellent communication and presentation skills

Ability to multi-task, prioritise, and manage time effectively

Preference for interacting with people all day in a high-paced environment

Excitement about working on a small team and helping shape its culture as we grow

Passion for work with a significant impact on the world
Nice to have:
Experience in the payment space

Spent time living/working in Africa or Asia

Additional languages - Italian, Spanish, or German are just a few examples!
Benefits:
Competitive salary

Flexible hours

Regular team events

Professional development opportunities (e.g. language lessons, training, etc.)
Taptap Values
Impact first.
Team next.
Accept reality.
Propose solutions.
Win with grit.
Be proactively candid, with yourself and others.
Love the particular.
Own it.
Create positive energy.
Maybe, even have fun.
Equal Opportunity Employer
Taptap Send is an equal opportunity employer dedicated to building an inclusive and diverse workforce. All employment decisions are decided on the basis of qualifications, experience and business need. We strongly encourage applications who are members of underrepresented communities to apply.
If you require reasonable adjustments to be made during the recruitment process, please do not hesitate to let us know. Any information you provide us in this respect will only be used to accommodate your requirements.
Note: we recognize imposter syndrome is real - any candidate that does not perfectly fit every characteristic of this role is still strongly encouraged to apply.