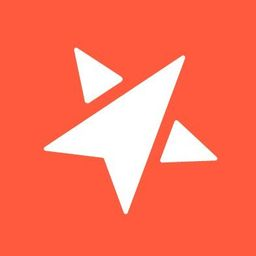 Closes in 7 days
Remote Job
Senior People Business Partner (Supervisory)
The Trevor Project is committed to the full inclusion of all qualified individuals. As part of this commitment, we will ensure that persons with disabilities are provided reasonable accommodations. If a reasonable accommodation is needed to participate in the job application or interview process, please complete the form at the link below:
Trevor Candidate Accommodation Request Form
Please only share the accommodation requested and do not share your diagnosis or medical information.
If you are hired and need a reasonable accommodation to perform the essential functions of the job, and/or to receive other benefits and privileges of employment, we will engage in the interactive process once you are hired, but you do not need to share future accommodation needs at this time.
This form is only for accommodation requests for the interview process and we will not respond through this channel to requests for application status or to third party recruiting vendors.
About Trevor
The Trevor Project is the leading suicide prevention and crisis intervention organization for LGBTQ young people. We are a non-profit that provides 24/7 life-saving support via phone, text, and chat. We also operate the world's largest safe space social networking site for LGBTQ youth, and run innovative research, education, and advocacy programs. We've been saving lives every day for over 20 years.
Senior People Business Partner
Reports to: Chief People Officer
Location: Remote
Hours: Full-time
Salary: $110,000-$140,000
Level: T5-Senior Manager (Supervisory)
Status: Exempt
Applications for this position must be received no later than 5pm ET, September 4, 2023
In the spirit of transparency and open communication, we wanted to share with you that The Trevor Project recently voluntarily recognized The Communications Workers of America (CWA) as the representative of certain employees for collective bargaining purposes. The position for which you are being considered is not part of the bargaining unit because it is confidential, managerial, or supervisory, and you may be responsible for communicating management's decisions to bargaining unit employees.
Overview of the role
Every day, and in every role, our staff contribute to our critical mission of ending suicide among lesbian, gay, bisexual, transgender, queer & questioning young people, while fostering an inclusive approach our direct work and engagement with Trevor colleagues across the organization while fostering an inclusive approach to your direct work and engagement with Trevor colleagues across the organization, while continually growing our LGBTQ competency and awareness.
People are at the core of what we do. The Senior People Operations Business Partner will support the Trevor Project's strategic objectives by leading our team of Human Resources generalists, who provide outstanding internal customer service and effective people-focused services to staff and managers for our operations within the US. This is a player/coach role, where you will actively deliver support to an assigned group of internal clients, but also coach, supervise, and develop a team focused on guiding and counseling our staff regarding employee relations, performance management, policy understanding and compliance, internal workforce mobility, and organizational design and development by leveraging subject matter knowledge of HR laws and best practices, as well as partnership and collaboration with in-house subject matter experts.
Who You Are
Experienced–Proven success as a human resources generalist, experienced in full employment life-cycle collaboration, including divisional and manager support in performance management, policy and procedure support, employee and labor relations, organizational and job design and development, with a focus on internal services and programs that are focused on retaining and mobilizing staff and maintaining active compliance with federal, state, and local laws and best practices. Experience in a collective bargaining environment is required.

Collaborator- Proven collaborator who approaches all work and interactions with empathy and inclusion, with recognized success in creating relationships with teams and individuals at all levels, working closely with colleagues to brainstorm ideas, discuss pros/cons, and develop ways forward, listening and responding to develop mutual understanding and trust

Communicator-Demonstrated ability to communicate ideas clearly - both written and verbal - for internal audiences, distilling complex information into compelling, easily digestible narratives; conveying information and direction around policies, legal considerations, and best practices in a way that is understood by staff at all levels

People Management-Experienced people manager of a team with proven success in training, leading, coaching, developing, and managing the performance of direct reports, clearly communicating goals and priorities inwardly and outwardly, engaging staff in the execution of responsibilities, and creating open channels of communication and feedback while ensuring team members are accountable for achieving outcomes. Demonstrated track record of communicating organizational decisions, policies, and processes in perspective, keeping the organization's best interest at the heart of all communications, decisions, and actions.

Service Delivery and Adaptability–Demonstrated commitment and understanding of the impact of outstanding service to our colleagues, the individuals we serve, our donors, and those with whom we collaborate and communicate, with a proven focus on proactive and inclusive issue resolution and continuous improvement for all systems and processes. Demonstrated flexibility in the midst of change, being able to successfully juggle multiple deliverables, and adapting to new situations with fresh ideas or innovative approaches.

Mission and Culture Aligned-Demonstrated awareness and support for The Trevor Project's mission and vision: to end suicide and address mental health crises in the LGBTQ youth community, and create a world where all LGBTQ young people see a bright future for themselves.

Analytical and innovative. You've monitored the effectiveness of people policies and programs in achieving goals and aligned goals with outcomes, and have demonstrated abilities to analyze and interpret data to resolve both tactical and strategic issues

Focused on working at scale: You have a track record of successfully advising and scaling strategic solutions as well as responding and acting at the staff level, with noted skill in both large scale initiatives and rolling up your sleeves to addressing tactical and operational matters, particularly in creating systems and processes where none have existed.
What You'll Do
Train, lead, coach, and develop a team of generalists, ensuring outstanding service delivery, identification and collaborative remedy of service gaps, and proactive knowledge sharing and management to ensure the People Leadership team is aware of developing organizational needs or areas of concern.

Provide support for internal clients and work with divisional management to adapt and implement People Operations programs leadership and workforce development, performance management, employee and labor relations and talent review and mobility

Collaborative partnering across the People & Culture vertical to build and innovate processes to help streamline employee experience, including but not limited to: training resources, job aides, etc.

Engage to help staff and leaders understand processes and policies, leveraging subject matter expertise to provide solutions around hiring, leveling and compensation, onboarding, promotion process development, etc.

Provide guidance to the client divisional leadership team in designing organizational structure in alignment with our current organizational and divisional strategies and policies.

Partner with the People Operations leadership team to effectively manage change and transition and ensure that the HR perspectives and compliance to agency procedures and other legal standards are considered.

Build and implement employee-centric processes to provide world class employee experience

Manage employee relations issues, either directly, or in partnership with the Employee Relations team for investigations

Act as key contact and resource for the broad range of People matters related to policy communications relationship management, labor relations, and change management.

Provide employee-centric support with constant attention to improving employee and manager experiences, including maintaining service level agreements

Consult, coach, and counsel leaders in staff leadership and relations, building proactive and informed people leaders throughout the organization

Partner with other parts of People Operations functions (Recruitment, Talent Management, Compensation and Benefits, etc.) and other Departments (Finance, IT, etc.) to roll out and support organization-wide initiatives

Provide leadership on labor relations grievances, disciplinary issues and code of conduct protocols, using internal systems and platforms, as well as developing clear SOPs .

Promote and monitor compliance with employment, safety and security policies and standards

Ensure relevant policies, procedures, and compliance materials are updated and published online

Additional relevant duties as assigned
$110,000 - $140,000 a year
Why Trevor?
A career that truly makes a difference in the lives of LGBTQ young people–every single day
Comprehensive health insurance, including plan coverage for various gender affirmation care (and we pay 100% of your employee contribution premiums for medical, dental, vision, AND basic life insurance)
Flexible Spending Accounts
Employee Assistance Program to help with confidential emotional support, work life solutions, financial solutions, legal assistance, or online support
403(b) Retirement Plan with the flexibility of pre-tax or Roth contributions, accompanied by a 3% contribution match. With Guided Portfolio Services or Do It Myself investment options, you're empowered to take control of your secure financial future.
Generous vacation and 12 paid holidays (one of our holidays is Harvey Milk Day!) plus two floating holidays , and three half-day Fridays during the summer
Pet insurance
Remote work from the continental US, Alaska, or Hawaii (we provide the technology, a monthly internet reimbursement, and a reimbursement to outfit your work-from-home space!)
Professional and Learning Development Trainings/Education: including a professional subscription to LinkedIn Learning, providing access to more than 13,000 high quality on-demand courses.
Online Subscription to Headspace, a digital mindfulness and meditation platform
The Trevor Project provides equal employment opportunities (EEO) to all employees and qualified applicants for employment without regard to race, color, religion, gender, gender identity or expression, ancestry, sexual orientation, national origin, age, handicap, disability, marital status, or status as a veteran. The Trevor Project complies with all applicable laws.
Increase your chances of landing your dream career.