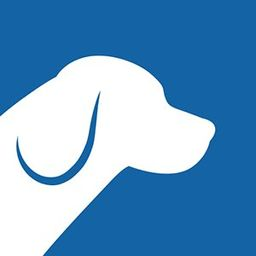 Closes tomorrow
Promoted Job
Remote Job
Amazon Brand Manager – Listing Optimization & PPC Specialist
Amazon Brand Manager – Listing Optimization & PPC Specialist
Who are we?
Underdog Games is an independent board game publisher and the maker of games like Trekking the National Parks and Trekking the World.
If you love the idea of working with a creative, candid, and remote team who is passionate about making strategic, family-friendly games, then keep reading.
Are you a seasoned Amazon Brand Manager with a proven track record in listing optimization and PPC management? Are you driven to deliver exceptional results for your clients? If so, we'd love to hear from you!
The Opportunity
We're seeking a highly skilled Amazon Brand Manager with a strong focus on listing optimization and PPC strategies. As part of our team, you'll be responsible for maximizing our presence on Amazon, driving sales, and delivering exceptional results. Your expertise in Amazon listing optimization and PPC management will be key to the success of our brand.
If you're a proactive problem-solver who thrives on delivering exceptional results, this is the perfect opportunity for you.
Key Responsibilities
● Develop and execute comprehensive listing optimization strategies to enhance product visibility, drive conversions, and boost sales on Amazon
● Manage, optimize, and scale PPC campaigns across multiple Amazon marketplaces, ensuring strong ROI and consistent revenue growth
● Conduct in-depth keyword research and competitor analysis to identify opportunities for improvement and capitalize on market trends
● Collaborate with cross-functional teams to develop compelling content, including copywriting, product images, and enhanced brand content (EBC) or A+ content
● Monitor and analyze account performance, providing insights and recommendations for continuous improvement
● Stay abreast of Amazon's platform updates, best practices, and emerging trends to maintain a competitive edge
● Ensure compliance with Amazon's guidelines and policies, proactively addressing any issues that may arise
Qualifications
● 3+ years of hands-on experience managing and optimizing Amazon listings and PPC campaigns
● Demonstrated success in driving sales growth and improving conversion rates through listing optimization and PPC strategies
● In-depth knowledge of Amazon Seller Central and Amazon Advertising platforms
● Proficiency in keyword research, competitor analysis, and SEO best practices for Amazon
● Strong analytical skills with the ability to interpret data and make data-driven decisions
● Exceptional communication and collaboration skills
● Detail-oriented, organized, and able to manage multiple projects simultaneously
● Familiarity with Amazon guidelines and policies, as well as a proactive approach to addressing potential issues
What We Offer
● Competitive salary
● Opportunities for professional growth and skill development
● Collaborative work environment with a supportive, talented team
● Remote work flexibility
● The chance to make a meaningful impact on a brand
● A culture that values constant improvement, creativity, and results-driven thinking
Increase your chances of landing your dream career.