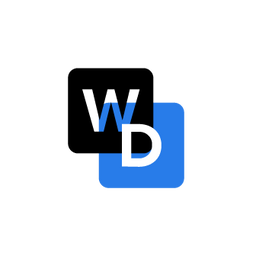 This job is closed
Remote Job
This job is closed.
But you can apply to other open Design jobs.
Lead Designer (Website Design, UX, Branding, Graphics, Print)
This is a chance for you to be a design leader on the cutting edge of a global movement. We serve trend setters and influencers in the finance niche, as a leading web design and digital marketing agency. In an industry of large predatory banks and credit card companies — our customers challenge the status quo. They need branding, websites and digital marketing to help them stand out and leave a lasting impression on their prospects and give them a competitive advantage in the finance industry.
In a nutshell…
We're hiring you to replace our lead designer in both websites, branding, 2D (digital and print).

We've led design projects responsible for some of the most successful brands on the internet (Amazon, Nike, etc.)
If Any Of This Sounds Even Remotely Like You…
People might call you a perfectionist (with a bit of OCD). But you know that people do judge a book by its cover.

You have an appreciation for Apple products (don't worry, we won't judge you ;-)).

Your eye for design is beyond reproach, because you're constantly learning and looking for answers (you walk into a room and notice when things like picture frames aren't straight—clutter or visual inconsistencies are offensive).

Having an "eye for detail" is a lazy way to describe what you do.

You embody great design. Everything from your desktop, workspace, clothing, bedroom furniture — design is your lifestyle. It's your identity.

Whether you went to school for design and have a few years of experience at an ad agency

Or realized it was not for you and want to take it to the next level, this is for you
…We created this role specifically with you in mind.
That Said, We Are Not Going To Teach You But We Will Expect You To…
Have experience with and use the latest Adobe software (specifically Adobe XD, Illustrator, Indesign, and Photoshop)

Three to five years of in-the-trenches of design experience – (we do not consider a design degree in-the-trenches experience) specifically in website design, app design, and bringing design solutions that align with digital marketing strategies.

Understand website and digital application usability so you can work harmoniously with our awesome development team.

Have mastery of the English language (written and spoken).

Experience designing UI and UX for web and mobile applications.

Branding chops–confidence and experience in logo design, personal branding, style guides, business cards, etc.

Able to design things like PDF workbooks, lead magnets, and book covers.

Be obsessed with usability and designing clean interfaces.

Understand your own personality—

You hold yourself to a higher standard

You believe the work that you do is a direct reflection of who you are

You set, manage and work towards goals with passion and precision

Able to handle stress and enjoy a fast team that fails occasionally but most of the time knocks projects out of the park.

Eager to learn and bring positivity and passion to your work and the team.
We Will Support You To…
Develop and hone your own style and influence something greater than yourself through your work.

Go beyond "mobile first" and think differently about website design, UI, UX, and branding.

Work with a team in a remote culture that started before COVID.

Develop exceptional communication skills written emails, live Zoom calls, Loom videos, Slack, and more.

Become a highly-proficient and respected and influential lead designer.

Manage and execute design projects and tasks with confidence, skill, and precision.

Exceed the expectations of customers with unique, brilliant designs.
Terms:
This is a remote position. You'll go through a training process to learn our unique approach to website design and develop it to fit with your own. You will be paid competitive rates based on your experience and skill level. Once your training is complete your salary or hourly pay will drastically increase. You will be well compensated. Depending on the type of project we will use both an hourly and flat based project rate.
To Apply For This Position...
To apply for this position, please click the link below and fill out the application: