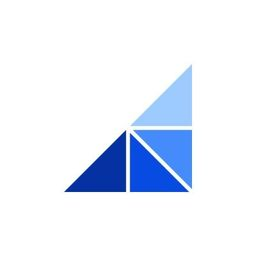 This job is closed
Remote Job
Enterprise Customer Success Manager
At WorkRamp, we believe that the best companies grow through learning. That's why hundreds of market leaders such as Box, Lattice, and Outreach choose the Learning Cloud to power employee and customer learning. Boost employee performance, grow revenue, and scale customer success with WorkRamp. Learn more by visiting workramp.com.
🙌 Why WorkRamp?
-Recently raised a $40M Series C led by Salesforce Ventures, Slack Fund, and Susa Ventures
-Ranked #1 2023 Fortune Best Workplaces in Bay Area™ List
-Ranked #5 on 2023 Fortune Best Workplaces™ for Millennials List
-Named Among Best Workplaces in Software by Inc. Magazine for 2022
-G2's 2023 Best Software Awards: Top 50 Best Products for Mid-Market
-G2's 2023 Best Software Awards: Top 100 Highest Satisfaction Products
-Ranked #873 on this year's Inc. Magazine 5000 list of the fastest-growing private companies in America.
-Made #9 on Fortune's Best Workplaces for Women™ list 2022
-Mogul's Top 100 Companies with Inclusive Benefits in 2022
-Great Place to Work® Certified August 2022-August 2023
-Named a 2022 & 2023 Y Combinator Top Company
-#1 Top-Rated LMS by The Motley Fool
-JMP Securities Hot 100 Startups: The best privately held software companies 2022
-Otta's ROCKET LIST 2022: 100 of the fastest-growing companies to accelerate your career
-#1 on Inc's 2021 Best Workplaces List for Startups
-Fortune's Best Places to Work in the Bay Area 2021
-Top 100 fastest-growing SaaS companies of 2020 by SaaS Mag
🚀 What's the opportunity?
On our Customer Success team, we value building strong customer relationships. From adoption to QBRs to renewals, you will manage our most important relationships and be the customer's voice within the company. If you love working with people, building scalable programs, and are passionate about working in a startup environment, this is your ideal role.
🔧 What will I be doing?
- Own the customer relationship post-sales, for our enterprise, Tier 1, customer segment, working with stakeholders from CxOs to individual contributors
- Be a strategic advisor to customers, helping them achieve their business outcomes
- Comfortable working with customers through renewal negotiations, upsell qualification & escalation, and account management needs
- Channel feedback directly to the product team to help shape the product roadmap
- Project managing internal, cross-functional customer projects with your WorkRamp teammates
- Become an expert in learning and training methodologies and best practices
- Have the opportunity to experience a fast-paced startup environment
- EST or CST time zones preferred
🙌 What skills do I need?
- 5+ years of experience in Customer Success and/or Account Management
- Past experience owning full-cycle renewals, identifying upsells
- Lead QBRs, EBRs & customer project management
- Experience in SaaS, preferably in early to mid-stage startups
- Comfortable working with CxOs and managing a sales process
- Strong coaching skills, technical aptitude, territory management skills, and attention to detail
- Passion for the startup experience
🏆 Perks
-Fully Remote - Work from anywhere in the US
-Flexible Time Off & 13 company-wide holidays
-Equity
-Full healthcare coverage
-100% paid short-term & long-term disability insurance, plus life insurance
-Stipend for remote work setup & DeskPass account
-401K
-Mental Health and Wellness Resources including a free subscription to Spring Health & access to 2 Employee Assistance Programs (EAP)
- Employee Resource Groups (Mental Health, Womxn of WorkRamp, WorkRamp Asian/Pacific Islander, WorkRamp Afro-xxx/African-American/Black, LGBTQties, Juntos Latinx, WorkRamp Pride)
-Access to Well-Being Benefits including: One Medical, Gympass, Carrot, & Headspace
$120,000 - $150,000 a year
Compensation
WorkRamp is committed to fair, equitable, and transparent compensation. Final compensation will be determined by a variety of factors such as your relevant work experience, education, certifications, and skills. This role's on-target earnings (OTE) range is $120-150K. Total on-target earnings are made up of 75% base and 25% commission.
Employees at WorkRamp may be eligible for additional compensation, such as a bonus, commission, and stock grants. Employees may also be eligible for a wide range of other benefits, including medical, retirement, financial, wellness, time off, employee perks, and others. The full comp package designated for this role can be discussed with your Recruiter during the interview process.
Not sure if you should apply?
Find yourself checking some of these boxes but doubting whether you should apply? At WorkRamp, we are committed to creating the most talented, diverse workforce, supporting a growth mindset for our team members through all stages of their careers. We know the confidence gap and imposter syndrome can get in the way of meeting spectacular candidates, so please don't hesitate to apply. If you meet some of the requirements and you share our values, we'd love to hear from you! As part of our ongoing commitment to a diverse, equitable, and inclusive workplace, we're invested in building teams with a wide variety of backgrounds, identities, and experiences.