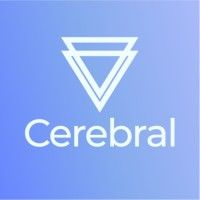 Closes in 15 days
Remote Job
Senior Product Manager, Organic Growth
Our Company:
At Cerebral, we're on a mission to democratize access to high-quality mental health care for all. We believe that everyone everywhere deserves to get the care they need, and are striving to make care convenient and accessible, while tackling the stigmas that surround mental illness.

Since launching in January of 2020, Cerebral has scaled to provide mental health services to more than 700,000 people in all fifty US states. With support from investors like SoftBank, Silver Lake, Access Industries, Bill Ackman, WestCap, and others, and impactful leaders like you, we'll continue to democratize mental health care and double down on clinical quality and deliver exceptional client outcomes for years to come. With a heavy focus on clinical quality and safety in all that we do, we've accomplished excellent outcomes for hundreds of thousands of clients:
82% of clients report an improvement in their anxiety symptoms after using Cerebral.

75% of clients who report improvement in their depression see improvement within 60 days.

50% of clients who initially report suicidal ideation no longer harbor suicidal thoughts after treatment with Cerebral.
This is just the beginning for Cerebral, and we won't stop building, growing, and iterating until everyone, everywhere can access high-quality, evidence-based mental health care without high costs and/or long wait times. We're looking for mission-driven leaders who share these values, and we need your help as we transform access to high-quality mental health care in the United States and beyond.
The Role:
As a Senior Product Manager, you will play a key role in delivering superior next-generation experiences through organic growth channels to drive conversion and activation. You have a passion for mental health care, product management, emerging technology, analytics and delighting the client throughout the entire user experience.
In this role, you will support experiences from the initial discovery phase throughout the final delivery phase in an innovative and flexible way. The goal is to always deliver a world-class product while also meeting the core needs of the business.
You will work with a cross-functional team to develop our growth strategy and roadmap. You must be a strong leader, strategic thinker, and excellent communicator. Being a team player and working well with others is a must.
Who you are:
5+ years of consumer-facing product management experience

Experience building & implementing an organic growth strategy across a variety of channels (e.g., referrals, SEO, email/SMS, events, webinars, growth loops, etc.)

Strong understanding of conversion rate optimization for DTC models

Experience working closely with marketing business partners

A proven track record of launching and iterating on successful products

Ability to empathize with the client all times and find ways to delight the user throughout the entire onboarding process

A goal-oriented mindset and eagerness to execute

A keen ability to understand and articulate priorities and make the right trade offs when necessary

Ability to identify a problem and determine potential solutions that you can bring to your team or manager

Excellent writing, communication, organizational and time management skills

A strong passion for helping people be their greatest version of themselves by offering world class mental health services
How your skills and passion will come to life at Cerebral:
Build product solutions which directly drive our highest priority company metrics

Own organic channels & growth performance for our core product offerings

Determine how to maximize conversion while keeping CAC at affordable levels

Look more broadly at the value propositions for our product offerings, and ensure we are communicating the benefit we bring our clients in a clear and concise way

Curate a product roadmap that drives organic growth, meets the team's KPIs, and helps the company achieve its business goals

Improve client experience & retention by targeting strong-fit customers

Create a multi-variant testing based on well defined hypotheses designed to optimize our core onboarding and activation flows, so we can improve our LTV:CAC

Cultivate an intimate understanding of the target audience and key segments

Exercise product ownership by writing and prioritizing user stories; grooming the product backlog, triaging and prioritizing enhancements

Make appropriate trade-offs when scoping and specifying solutions, ensuring that what you build is based on a collection of data points such as market trends, data, user feedback, qual work, etc.

Work collaboratively with Design, Engineering, Data & Analytics and others to ship products across the full product lifecycle

Partner closely with the Marketing team to create consistent messaging throughout the entire funnel (ads→sign up->activation)

Coordinate with stakeholders (including fellow product managers and designers) on new product launches to ensure the cohesiveness of the overall user experience
What we offer:
Mission-driven impact:

Shape the future of the #1 largest and fastest growing online mental health care company in the world

Build a platform that is improving the lives and well-being of hundreds of thousands of people (and counting)

Join a community of high achievers who have a passion for promoting mental health

Path to develop & grow:

Bi-annual performance reviews & opportunities for promotions - as Cerebral grows, so should you. We build your goals together and forge a career path that is right for you

Remote-first model: Work virtually from anywhere in the US

Competitive compensation & benefits:

Total compensation includes equity/stock options

Medical, Dental, Vision, Life Insurance, and 401k with employer match to all employees

Unlimited PTO - we encourage taking the time you need to relax and recharge

Top-tier wellness benefits and perks, including bi-quarterly mental health days (8 per year), No-Meeting-Wednesdays, holistic monthly wellness stipend, and access to on-demand health & wellness content

Culture & connectivity:

Virtual social events (e.g., happy hours) enable us to build a sense of community and connect on a more personal level

Monthly peer-to-peer recognition allowance via Bonusly allows team members to reward one another for values-aligned contributions

Optional in-person company retreats provide an opportunity to augment team-building and celebrate our successes together
The national base salary range (OR the national hourly range for nonexempt positions) offered for this position is outlined below. Cerebral is committed to equal pay for equal work; however, business reasons may dictate variations in pay that are attributed to objective factors, such as geography, candidate's qualifications, and supply and demand. Total compensation includes base salary and may include an annual performance bonus and equity/stock options.
National Base Salary Range (could be increased by 10-20% based on cost of living)
$145,000—$170,000 USD
Who we are (our company values):
Client-first Focus - relentless focus on advancing the quality of care, clinical experience, and patient safety

Ethics & Integrity - do what is right and demonstrate ethical principles, even when no one is watching

Commitment - accountable for fully delivering on commitments to our clients and each other

Impact & Quality - make a positive impact and deliver high quality outcomes, based on data and evidence

Empathy - act compassionately, listen to seek understanding, and cultivate psychological safety with clients and colleagues

Collaboration - achieve our goals together as a united team, strengthened by mutual openness, trust, and diversity of thought

Thoughtful Innovation - continuously evolve our ability to deliver on our mission, prioritizing long-term, strategic bets over short-term gains
Cerebral is committed to bringing together humans from different backgrounds and perspectives, providing employees with a safe and welcoming work environment free of discrimination and harassment. As an equal opportunity employer, we prohibit any unlawful discrimination against a job applicant on the basis of their race, color, religion, gender, gender identity, gender expression, sexual orientation, national origin, family or parental status, disability, age, veteran status, or any other status protected by the laws or regulations in the locations where we operate. We respect the laws enforced by the EEOC and are dedicated to going above and beyond in fostering diversity across our workplace.
___________________
Cerebral, Inc. is a management services organization that provides health information technology, information management system, and non-clinical administrative support services for various medical practices, including Cerebral Medical Group, PA and its affiliated practices (CMG), who are solely responsible for providing and overseeing all clinical matters. Cerebral, Inc. does not provide healthcare services, employ any healthcare provider, own any medical practice (including CMG), or control or attempt to control any provider or the provision of any healthcare service. "Cerebral" is the brand name commonly used by Cerebral, Inc. and CMG.
Increase your chances of landing your dream career.