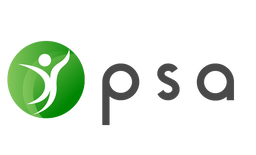 Closes in 14 days
Promoted Job
Remote Job
Content Editor & Quality Control Specialist
Position Overview:
We are looking for a skilled Content Editor & Quality Control Specialist to join our team. This individual will be responsible for ensuring the accuracy, quality, and overall excellence of our content. The ideal candidate will have a strong background in editing, fact-checking, and quality control processes. They will also possess excellent communication skills and have a keen eye for detail.
Responsibilities:
Edit and proofread content for clarity, coherence, and adherence to company style guidelines.

Fact-check content to ensure accuracy and credibility, verifying data, sources, and references.

Collaborate with writers and subject matter experts to address content discrepancies and make necessary revisions.

Maintain a comprehensive understanding of our target audience, industry, and company goals to ensure the content aligns with our desired direction.

Assess and evaluate content flow, ensuring logical structure and readability.

Implement and maintain quality control processes to uphold content standards and minimize errors.

Collaborate with the content team to develop and improve editorial guidelines and procedures.

Provide feedback and support to writers to help them improve their writing skills and content quality.

Manage multiple projects and deadlines, prioritizing tasks effectively to ensure timely delivery of high-quality content.

Stay up-to-date with industry trends and best practices, applying relevant knowledge to improve our content.
Requirements:
Bachelor's degree in journalism, communications, English, or a related field.

A minimum of 3 years of experience in editing, fact-checking, and quality control, preferably in a digital content environment.

Exceptional attention to detail and the ability to spot errors, inconsistencies, and inaccuracies.

Strong communication skills, both written and verbal, with the ability to provide clear and constructive feedback.

Familiarity with content management systems (CMS), search engine optimization (SEO), and digital publishing platforms.

Knowledge of AP style guidelines and best practices in content editing and fact-checking.

Ability to multitask, prioritize, and manage time effectively, adapting to changing priorities.

Self-motivated, with the ability to work independently and collaboratively within a team.

A commitment to maintaining the highest content quality standards and staying current with industry trends.
Could this job be the one?