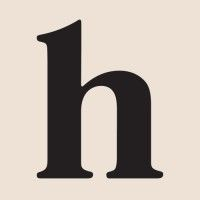 This job is closed
Remote Job
This job is closed.
But you can apply to other open Product jobs.
Senior Product Manager, Retention
Hims & Hers Health, Inc. (better known as Hims & Hers) is a multi-specialty telehealth platform building a virtual front door to the healthcare system. We connect consumers to licensed healthcare professionals, enabling people to access high-quality medical care—from wherever is most convenient—for numerous conditions related to sexual health, hair care, mental health, skincare, primary care, and more.
With products and services available across all 50 states and Washington, D.C., Hims & Hers is on a mission to help the world feel great through the power of better health. We believe how you feel in your body and mind transforms how you show up in life. That's why we're building a future where nothing stands in the way of harnessing this power. We normalize health & wellness challenges—and innovate on their solutions—to make feeling happy and healthy easy to achieve. No two people are the same, so we provide access to personalized care designed for results. At our core, our mission is deeply personal—because we too are customers.
In January 2021, the company was listed on the NYSE and is traded under the ticker symbol "HIMS". To learn more about our brand and offerings, you can visit forhims.com and forhers.com.
About the job:
Hims and Hers are looking for an experienced Senior Product Manager to lead the devising and communication of strategy, implementation, and measurement of our product experience focused on driving retention to maximize customer happiness, longevity, and life alignment. In this fully remote position, you'll combine subscription growth strategies and a customer-centric approach to achieve short and long-term goals. Can you build a product that aligns with a consumer's needs and preferences for 10+ years?
Responsibilities:
Define new opportunities and strategies for retention and growth

Lead web retention (with significant impact in app) product development - devise the strategy, develop specs, steer requirements, drive cross-functional execution, and work with engineering, design, and analytics to deliver a delightful product

Partner closely with the the Customer Lifecycle and Retention teams to continuously prioritize and lead the product backlog for dedicated engineering and design teams

Deeply understand our users, their problems, their needs, where they find value, and where we have opportunities to improve

Drive product development, from ideation through technical development and launch of products that deliver seamless experiences and grow the business

Integrate company strategy, qualitative research, and quantitative analysis into product requirements to deliver an innovative, differentiated user experience

Collaborate effectively across product, engineering, design, operations, analytics to align product priorities to business needs

Clearly and succinctly communicate complex problem statements and opportunities

Thrive within ambiguity and find new, creative ways to solve problems every day, with data as your guide

Maximize efficiency in a fast growing company with a constantly evolving environment
Requirements:
6+ years of experience in product management, ideally in e-commerce or direct to consumer businesses, or subscription-based services

Fluent in product methodologies, creating product strategy, defining requirements and measurement plans, gaining cross-functional alignment, and launching products

Command of quantitative analysis for understanding the "what" to inform product decisions, as well as hands-on experience planning and executing A/B tests for optimization

Deep customer empathy and familiarity with usability frameworks to understand the "why" behind the "what" we see (or don't see) in the data

Bridge builder able to "lead with influence" with key partner teams, such as engineering, UX design, marketing, analytics, and legal

A love for building positive and productive relationships across the company
Our Benefits (there are more but here are some highlights):
Employee Stock Purchase Program

An inclusive culture where we are always seeking improvement and cherish your input

Great compensation package with equity compensation

Unlimited PTO (10 holidays off), Mental Health days (1 day off per quarter)

Generous Parental Leave

High-coverage medical, dental & vision

Mental health & wellness benefits

Offsite team retreats

Access to Amazon HIMS Store to order any additional equipment to ensure you have the gear you need

Employee discounts on hims & hers & Apostrophe online products, and Apple Store

$75 monthly connectivity stipend (phone/internet)

401k Match
We are focused on building a diverse and inclusive workforce. If you're excited about this role, but do not meet 100% of the qualifications listed above, we encourage you to apply.
Hims is an Equal Opportunity Employer and considers applicants for employment without regard to race, color, religion, sex, orientation, national origin, age, disability, genetics or any other basis forbidden under federal, state, or local law. Hims considers all qualified applicants in accordance with the San Francisco Fair Chance Ordinance.
Outlined below is a reasonable estimate of H&H's compensation range for this role.

H&H also offers a comprehensive Total Rewards package that includes equity grants of restricted stock (RSU's) so that H&H employees own a piece of our company.

The actual amount will take into account a range of factors that are considered in making compensation decisions including but not limited to, skill sets, experience and training, licensure and certifications, and location.

Consult with your Recruiter during any potential screening to determine a more targeted range based on the job-related factors. We don't ever want the pay range to act as a deterrent from you applying!
An estimate of the current salary range for US-based employees is
$125,000—$175,000 USD
Hims & hers is committed to providing reasonable accommodations for qualified individuals with disabilities and disabled veterans in our job application procedures. If you need assistance or an accommodation due to a disability, you may contact us at accommodations@forhims.com.