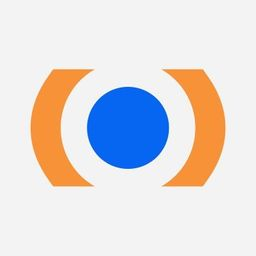 This job is closed
Remote Job
This job is closed.
But you can apply to other open Design jobs.
UX/Web Designer, U.S. and Canada
Mercy For Animals aims to end industrial animal agriculture by constructing a just and sustainable food system. We envision a world where animals are respected, protected, and free.

As a leading farmed animal advocacy organization, we know that achieving this goal requires a diverse, inclusive, and collaborative work environment—one that welcomes and sparks new perspectives and innovative ideas. If you are passionate about our mission, driven to make a big impact for animals, and eager to be part of a dedicated team, join us!
We currently seek a UX/web designer, U.S. and Canada, to join our public engagement team. In this role you will work in tandem with two senior designers and report to the graphic design manager. This role will focus on strategic UX design, creating meticulous websites for an advocate-centric organization. From lo-fi wireframes to hi-fi layouts, the UX/web designer will take ownership of creating projects according to the needs of various departments and handing off designs to the DevOps team.
You will do invaluable work:
Produce wireframes and design layouts or prototypes for all Mercy For Animals-owned websites in accordance with the needs of teams in the U.S. and Canada region

Perform audits and design UX upgrades for current Mercy For Animals websites

Partner closely with the DevOps team to bring prototypes and visual designs to life

Work closely with the digital marketing team to design email campaigns and templates

Perform design prototyping from low-fidelity to high-fidelity interactive experiences

Bring knowledge and experience of accessible and responsive design best practices

Maintain consistent visual standards and keep the living style guide up to date

Participate in brainstorming, design reviews, and other collaborations that help the entire team succeed

Design thoughtful, meticulous end-to-end experiences that consider the most successful user path and where users are most likely to stray from it

Communicate design work and negotiate future direction with peers for MercyForAnimals.org, ChooseVeg.com, investigations websites, and all other organizational websites

Work closely with global and regional teams to fulfill design requests as needed

Adhere to all organizational policies and procedures

Perform any other duties assigned by team leader
Your qualifications will take our public engagement team to the next level:
Portfolio demonstrating exceptional quality and experience in UX

Experience or educational background in marketing (preferred)

Experience designing for diverse audiences (preferred)

Dedication to lifelong learning and knowledge sharing (preferred)

Three or more years' experience in UX/web design

Certification or continued education in UX/Web design (preferred)

Hands-on experience designing campaigns for both web and mobile platforms

Proficiency in Figma, Adobe, Asana, and related programs

Ability to work well on a team, take direction, and demonstrate initiative

Strong team skills, with the ability to build positive working relationships with team members

Fluency in written and spoken English (Spanish or Portuguese as a first or second language a plus)

Passion for impact-driven design and creating positive change through creative professions

Ability to travel one to two times per year for conferences and retreats

Commitment to the mission and values of Mercy For Animals

Dedication and openness to continued personal and organizational growth in diversity, equity, inclusion, and justice principles
About Your Team Leader
Your team leader, Chloe Devine, is the graphic design manager at Mercy For Animals. Having recently taken on this role, Chloe is excited to grow the design team as the need to support the organization's efforts through design continues to grow exponentially. Chloe has a background in creative strategy and design and spent years working at a New York-based branding agency where she focused on impact-driven clientele. She also has lengthy experience in marketing and social media from her years working with e-commerce clients.
Chloe prides herself on being a friendly and approachable communicator. Her goals as a manager are to inspire learning. She believes in empowerment, offering a sounding board and support where useful but encouraging others to own their work and be experts in their domain.
Chloe is a real fan of the arts and enjoys visiting galleries and museums, crafting, painting, and learning new design skills in her spare time. When she's not at work, you can find her exploring the outdoors, riding her bike, or baking. Originally from Vancouver, Canada, she now lives and works in Brooklyn, New York.

Compensation and Benefits
Earn an annual salary of $70,000–$75,000 (paid hourly), depending on qualifications. In addition to a collaborative and innovative work environment, you will be able to take part in our benefits package, including no- or low-cost health, vision, and dental insurance; generous paid time off and sick leave; and 401(k) retirement plan, with a dollar-to-dollar employer match of up to 3 percent of your annual earnings.
Application Details
We consider traditional and nontraditional qualifications and carefully review each application, resume, and cover letter. Feel encouraged to go outside a traditional cover letter and state how you would add to our culture; what we would gain from having you on our team; and how you align with our organizational vision, mission, and values.
Our Commitment to You
Mercy For Animals is a globally minded organization. We are committed to the principles of equity and justice, and our culture celebrates authenticity—enabling every team member to shine. All employment decisions are based solely on individual qualifications, job needs, and job requirements, and potential team members of every color, orientation, age, gender, origin, veteran status, and ability are encouraged to apply. We strive to include candidates from historically marginalized communities and those from or in communities impacted by environmental, social, and economic injustice.
Come as you are, and help us transform our society and construct a truly compassionate food system.

By submitting your information, you are indicating that you have read our Privacy Policy and accept its terms.