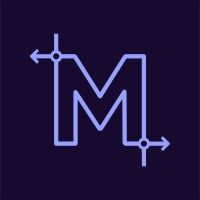 Closes in 6 days
Remote Job
Community Developer Advocate, Open Source
About the position
Full time, 40h/week

Permanent

Starting salary: 96K-115K

Location: Quebec or Ontario Canada. 100% remote. In-person meetings required 4 times per year (every quarter, one week) likely in Montreal.

Perks and benefits:

Open-minded and inclusive team that values care, collaboration, communication, accountability, pragmatism and diversity

20 annual vacation days and additional paid time off for sick days, parental obligation, bereavement, etc.

Closed between Dec 25th and January 1st of every year (i.e. additional employer paid time off)

Health premium reimbursement (employer contribution may vary per country of employment)

Virtual health care service

Compensations for public-transit and shared-mobility passes, home office material and for coworking space
Where you come in
Our Shared Mobility product area is responsible for supporting the adoption of open data standards in the shared mobility industry: technology-enabled ad-hoc rental of mobility vehicles including but not limited to bikeshare, scootershare, and carshare. The primary work is on ensuring awareness, understanding, and trust in the GBFS specification as well as supporting efforts to encourage implementation.
To support that mission, we need a Developer Advocate to focus on supporting our GBFS community members who are actively implementing or who want to implement the specification.
What you will do
As a Community Developer Advocate, you will be the point person for any technical questions and needs coming from our community of transportation stakeholders and open source contributors. You'll be tasked with making sure users of GBFS are equipped with the tools, resources, and knowledge required to publish and consume high quality data.
You will take an active role in identifying and executing on new potential opportunities as it relates to stakeholder education and empowerment.
Key activities for this role in the Shared Mobility team include:
Provide technical support to the community (40%)
Be the go-to resource for community developers with technical questions about the specification and its tools.

Look for trends in support requests to identify areas for improvement and opportunities to create new tooling.

Provide technical expertise during the extension process.
Identify opportunities and develop new tools and content (40%)
Talk to developers to understand technical needs and opportunities that align with business needs.

Participate in user testing by creating high fidelity prototypes or other experiments.

Support the Product Manager in identifying and communicating business opportunities with the Growth team.

Draft technical documentation and other content to ease adoption of GBFS.

Identify quick solutions to improve internal and external workflows.
Maintaining and improving existing tools (20%)
Ensure tools are in good working order, rectifying any issues as they are discovered.

Own the improvement of existing tools by supporting community contributions, including conducting code reviews.

Update tools and resources as the specification evolves.
Who you are
3-5 years of experience as a developer advocate, community manager, product manager or support engineer.

Experience with multiple programming languages (Java, JavaScript/TypeScript, Python, HTML).

Experience drafting technical documentation, you are an excellent communicator able to break down complex ideas into digestible pieces of information.

Experience in technical customer support, listening to needs and working with the community to solve them.

Problem solving skills, you are creative and scrappy, you find ways to solve problems quickly.

Bachelor's degree or comparable professional experience.

Experience with APIs a plus.

Experience with data modeling and data analysis a plus.

Experience or interest in mobility is a huge plus.

Speaking multiple languages is a huge plus.
If you mostly recognize yourself in this section, we strongly encourage you to apply even if you don't feel you tick all the boxes
What to expect after you apply
We do our best to respond to all candidates within 2-3 weeks after applying, whether the application is moving forward or not.

Our screening process is usually spread out over 2 to 3 weeks includes soft skills and technical interviews.
Could this job be the one?