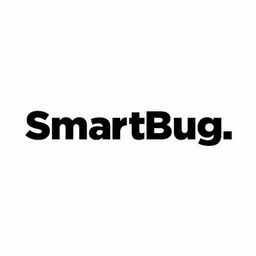 Opened 9 days ago
Remote Job
Paid Media Strategist (Pay Per Click)
SmartBug Media® is a fully remote, globally recognized full-service digital agency assisting businesses in growing revenue by generating leads, scaling revenue operations, and building market awareness through inbound marketing, digital strategy, marketing automation, revenue operations, email marketing, paid media, public relations, and web development. We are a fully remote company of 175+ people, and we believe you shouldn't have to compromise work/life balance in order to deliver great work—and that you can do that work from anywhere. SmartBug has been named to the Inc. 5000 six times and the Adweek 100 the last four years, and has won numerous Comparably awards for its culture and leadership. SmartBug is HubSpot's highest-rated partner in the world and a Klaviyo Master Elite partner.
Only U.S. based candidates will be considered as we are not currently hiring internationally
We are looking to add to our dynamic, dedicated, and talented team with a top-notch Paid Media Strategist (Pay Per Click). The ideal candidate has a great work ethic and thrives in industry-leading organizations that are constantly evolving.
Job Summary:
Developing, implementing, and leading the account's paid media strategy for various channels including Google Ads, Microsoft Ads, Amazon, YouTube, LinkedIn, Meta Ads, and other third-party ad platforms.

Defining important metrics for paid media performance.

Running and overseeing paid media content.

Effectively monitoring account budgetary goals.

Measuring the success of every paid media campaign based on the performance of account KPIs.

Staying up to date with the latest paid media best practices and technologies.

Working in and delegating tasks to multidisciplinary teams with copywriters and designers.

Effectively collaborating with internal team members servicing the account.

Having a deep understanding of the client's business, objectives, and current gaps.

Ensuring the precise and seamless execution of account strategies.

Actively identifying and removing barriers to success.

Understanding at a high-level the marketing techniques required to make plans successful while continually expanding on this knowledge as needed.

Recommending improvements to SmartBug's internal processes as it relates to paid media.

Actively researching and collecting data to help inform paid media strategies moving forward

The regular reporting on and monitoring of performance and optimization results.

Driving client revenue growth through paid media strategies and tactics.

Rocking The Client Experience & Improving Client Retention:

As the main point of contact for directly assigned accounts, the remote Paid Media Strategist plays a key role in creating a client experience that rocks and improves client retention. The Paid Media Strategist works to meet the client's revenue goals, while also providing a flawless client experience through:

Operating as the main point of contact for all matters specific to your directly assigned accounts

Building and maintaining strong, long-lasting customer relationships

Overseeing customer account management for directly assigned accounts, including negotiating contracts and agreements to improve profit; escalating to Director, Paid Media as needed.

Developing trusted advisor relationships with key account contacts, customer stakeholders, and executive sponsors.

Ensuring our solutions' timely and successful delivery according to customer needs and objectives.

Coordinating with internal stakeholders to provide the client weekly status updates and also providing monthly/quarterly updates on initiatives to internal and external team members.

Working to resolve challenging client requests or issue escalations as needed.

Educate the client on critical initiatives, strategies, best practices, or technology.

Staying up-to-date with trends to help identify opportunities for the client.

Communicating opportunities to improve the client experience with SmartBug leadership.

Consistently driving value for our clients while effectively communicating that value both internally and externally.

Other responsibilities as assigned.
Requirements:
A minimum of 3 years of experience in developing, implementing, and leading paid media strategy for various channels including Google Ads, Microsoft Ads, and YouTube, LinkedIn, Meta Ads, and other third-party ad platforms (preferred)

Proven ability to manage multiple projects and consistently meet deadlines

Excellent organization and time management skillsAbility to lead and direct internal resources with confidence, identify and act on project issues and risks, seeing each through to its proper resolution

Solid business acumen, management, and problem-solving skills

Hands-on experience with project management systems is required; experience with Teamwork is strongly preferred

Proven relationship-building skills and communication experience

Strong presentation skills and ability to communicate with executive-level clients

Proficiency in Microsoft Office and Google Suite

Experience working remotely in similar roles is strongly preferred
Benefits and Perks:
Health insurance with company contribution

Paid maternity and paternity leave

Paid vacation

Paid time off

Unlimited sick time

4 week paid sabbatical every 5 years of employment

Monthly remote work allowance

401(k) with employer matching

Flexible spend plan

Company-funded short-term disability and life insurance

Long-term disability

Annual leadership conference, SmartBugaPalooza

Training budget

The flexibility of working remotely

MacBook Air issued to you at time of hire
$65,000 - $80,000 a year
Salary is DOE
#LI-Remote
Increase your chances of landing your dream career.