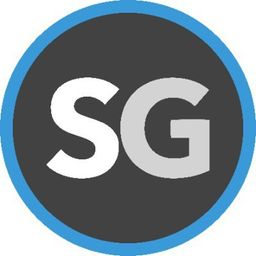 Closes today
Promoted Job
Remote Job
Google Ads Account Suspension Specialist - Remote (Work from Home)
Who we are:
We are a team of hard-working marketers running a Google Ads agency ranked by Google in the top 1% of Google Partners worldwide.
We help businesses large and small. Most of our clients are located in the United States, and our team members are located throughout the United States and around the world.
We're also the number one resource in the world for helping advertisers fix Google suspensions and policy violations. We have built up a tremendous amount of experience around Google's policies over the last decade, and we're the go-to solution when advertisers need help with Google policies.
What we're looking for:
We are looking for a smart, creative person with high attention to detail, an energetic personality, and experience using Google Ads.
You will work with businesses who are experiencing a tremendous problem - the suspension of their Google Ads account, which means that they can't generate business through Google Ads.
This is a very stressful time for these businesses, and they are coming to us to help them.
You will need to be compassionate when speaking to these business owners and marketing managers. You will need to be able to ask clear questions to understand what their situation is, and then you will use the training we will provide to you to identify ways to fix their problems.
You will write detailed appeals that you will submit to Google on our client's behalf, and ultimately you will help our clients reinstate their suspended Google Ads accounts.
You will need to have very good attention to detail so that you don't miss fixing problems that caused these businesses to be suspended.
You also need to have a working knowledge of Google Ads, and how to navigate a Google Ads account.
You will communicate with clients through video calls and email. You will communicate with Google through phone calls, chats, and email. You will communicate with other StubGroup team members through video calls, Slack messages, and email.
We will train you:
We're the number one resource for fixing Google suspensions, so we don't expect you to know what to do until we train you.
You will work closely alongside of our existing specialists, shadowing their calls with clients and learning how to do your job from them.
Once you and we are comfortable that you know what you're doing, you will be trusted to work directly with clients yourself and be the sole person at StubGroup responsible for getting them unsuspended. That said, you will always have access to our expert team when you have questions or encounter new problems you have not been trained to deal with.
Salary & growth opportunities:
This job starts at $1,500 per month.
You'll work under a full Google Ads Account Suspension Specialist while you learn the job

You'll be assigned clients as we begin to build your confidence

You'll be graded on your success rate at unsuspending clients and the professionalism with which you handle your client relationships

Once you are managing a full slate of clients, you will be promoted to a full Google Ads Account Suspension Specialist
Growth opportunities:
Strong opportunity for growth for team members who take on additional accounts past a full slate.

You'll be graded on your success rate and communication skills

We actively promote from within.
The ideal candidate:
Google Ads: Experience with Google Ads is required. You are not expected to run Google Ads campaigns. However, you need to know Google Ads well enough to answer basic questions clients may ask, and how to navigate Google Ads accounts.
Client Management: You will be the primary point of contact for clients. You will be responsible for helping them through a very difficult time. You need to care deeply about helping businesses succeed and doing everything we can to sole their problems. You will need to be patient with difficult clients and with Google's poor processes. You need to be comfortable having challenging conversations.
Problem solving: We need team members who are willing to put in the work to solve problems. We do want you to ask questions, because we have a wealth of information you can learn from. But you also need to be creative and think outside of the box and always be looking for new ways to help your clients.
Make sure you're comfortable with:
Remote working. This is a remote (work from home) position.

All job offers start with a 60-day trial to make sure that we're the right fit for each other.

Communicating with business owners who are upset at Google and want their problem fixed quickly

Communicating with Google representatives who are not helpful.

Juggling a large number of clients at a time and properly prioritizing how to handle them.
Our values:
Integrity: Honesty is vital. We must be honest with ourselves, with our colleagues, and with our clients. We tell clients exactly what we are doing for them, and what we can or can't do to help them. If we make a mistake, we own it.
Responsibility: We are here to solve problems for clients. We are constantly looking for ways to provide more value to our clients. How do we help them succeed? How do we help our colleagues succeed? We don't shirk work. We look for more of it. By being proactive, we stand out from the crowd and win our clients' trust.
Care: We're not just in this for the money. We genuinely want our clients to be successful. We understand that we're making an impact, that we are helping businesses create jobs and put food on the table for their families. We value that trust and do not abuse it.
To apply:
If you're interested, please submit the following:
A link to your resume in PDF format with the following naming convention: [Lastname.Firstname.Client-Manager.pdf]

Details of your experience

Your answer to this question: If you were an animal, what animal would you be and why?

Your answer to this question: I get up in the morning because . . .
Submissions should go to: john+suspension-role@stubgroup.com
I am looking for for people who can format their submission in a way that makes it easy for us to review. Remember, in client management you want to help make it as easy on the client as possible! I'm happy to answer any questions you may include in your application.
Thank you for your consideration and best of luck on your job search!
Don't let this one get away.