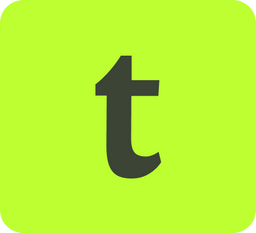 Closes in 13 days
Promoted Job
Remote Job
Creative Graphic Designer/Brand Designer
Creative Graphic Designer/Brand Designer
Location: Remote Work (Fully Remote, Monday to Friday, 8:00 am to 4:00 pm PST)
About Us:
We are a design service that collaborates with large software and service companies, specifically their marketing teams. We usually work with their lead designer or senior-level marketing member. We collaborate daily through Slack and organize our designs with our clients through an online design portal. We have quality assurance managers and project managers to help you focus on what you do best: design. We value passion for design, creativity, and being proud of what we produce.
Role and Responsibilities:
As a Creative Graphic Designer/Brand Designer at Teamtown, your mission will be to create exceptional graphic design elements for marketing campaigns. You will be responsible for brand design, illustrations, marketing design, basic video editing, advertising design, presentation design, print design, and editorial tasks.
You will work closely with our clients' marketing teams, taking their existing ideas and using creativity to develop unique and visually appealing designs. Your ability to strategize and conceptualize design will be essential to success in this role.
Your Skills:
Proven experience in brand design, illustrations, marketing design, video editing, advertising design, presentation design, print and packaging design, and editorial tasks.

Fluent/advanced in English, with the ability to read and understand complex instructions in English and communicate effectively through text in English.

Passion for design and creativity.

BA Degree or higher in design or a similar level of experience.
Your Mission:
Collaborate with marketing teams to understand their design needs and objectives.

Create compelling and visually appealing graphic design elements for marketing campaigns.

Ensure brand consistency across all design projects.

Iterate and improve designs based on feedback from clients and team members.

Meet project deadlines and manage multiple design tasks simultaneously.
Nice to have (Not required):
Produce engaging motion graphics.

Design eye-catching websites and intuitive UI/UX skills
What We Offer:
Monthly salary: $1500-$2000 USD per month to start.

Fully remote position with working hours (Monday-Friday, 8:00 am to 4:00 pm Pacific Standard Time).

Collaboration and communication through Slack.

14 days of paid time off per year, available after one year of employment.

$200 USD per year for skill development, available after 6 months of employment.

$300 USD per year for home workspace upgrades, available after 6 months of employment.
Growth and Opportunities:
We are a fast-growing company, and exceptional designers have the chance to lead design projects or teams in the future, with many positions and higher pay opening up as we grow.
Company Culture:
We host an annual in-person event where we have a great time and meet each other face to face! It's completely optional to attend. We all converse through Slack, sharing designs that we see out in the wild, both good and bad. It's a real designer culture, with a "good morning" and "good night" every day in the chat. We are highly inclusive and welcome anyone from all walks of life. Help our English speakers learn your language, and vice versa. Take a day off when you need it. We're here to help you reach your 5 year goals, whether that's with us or not.
Interview Process:
We will meet for a discovery chat to kick things off. From there, we will have a second meeting to get things started if it's a fit.
Team Testimonial:
"Coming from a career in freelancing, I love being able to work with a team. We're all on the same page, I'm not too far from my colleagues, and I always feel welcome."
Join our team and be part of a community of passionate and creative designers working together to achieve great things.
We look forward to getting to know you and exploring how you can contribute to our continued growth and success. Apply today, send that stunning portfolio, and showcase your passion for design!
Could this job be the one?