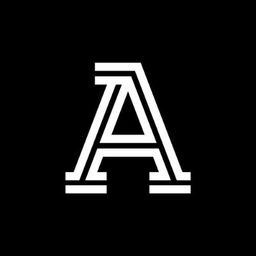 Opened 7 days ago
Remote Job
Program Manager, Advertising Marketing (
About Us
The Athletic is a digital sports media company that brings true sports fans closer to the athletes, teams and leagues that captivate their attention. We serve a multi-faceted audience that craves a richer connection and understanding with immersive storytelling and a like-minded community of fans. Founded in 2016 and with major operational hubs in San Francisco, Los Angeles, London and Melbourne, we empower a truly global team of more than 600 creators and cover more than 250 professional sports and collegiate teams across the United States, Canada and the UK. Our newsroom has produced thousands of in-depth reports along with more than 120 podcasts and other forms of premium content. Put simply, The Athletic is at the center of a sports fan's universe.
About The Role
As a Program Manager for The Athletic's Commercial team, this position will be working on day-to-day account management, responsible for managing strategic, cross-platform advertising programs from start to finish, incorporating input from internal stakeholders and key clients.
Program Management is a team sport, and you will be an expert collaborator responsible for executing innovative, integrated marketing programs for advertisers in partnership with Sales, Strategy, Planning, Audio, Editorial, Social, Product, Marketing, Business Development and Marketing/PR teams to execute compelling, strategic cross-platform programs for our ad partners that drive company revenue across all sports verticals.
This role will be remote for candidates located in the US and Canada.
Responsibilities
Manage programs from start to finish, serving as the primary point of contact between the internal teams and client/agency teams to ensure all deliverables are on message, on track and within scope.

Develop strong client relationships, through effectively communicating complex ideas and proposals, leading client meetings, crafting client correspondence, driving campaign production and evaluating program success.

Determine program components and scope, and assign responsibilities to relevant teams.

Internally advocate for the client to ensure obligations are met.

Build and maintain project delivery trackers and create proof of delivery documents/recaps.

Partner with Revenue Operations to manage budgets on each program to ensure healthy margins.

Identify potential risks to the business/programs and take preemptive actions to mitigate.

Provide strategic and consultative advice to clients for all aspects of each campaign.

Help build and execute on strategies that communicate and achieve client objectives and distill client goals and feedback to help effectively define campaign success.

Contribute proactively to the analysis and optimization of workflow, platforms and vendor relationships to drive efficiency and scale.

Serve as the final check/gatekeeper for all deliverables.
Requirements
BA or BS degree required.

2 - 4 years of relevant experience.

Familiarity with working with editorial teams or within an editorial environment.

Experience managing advertising production workflows and teams while also direct client exposure.

Demonstrated ability to think outside the box.

Experience in juggling and prioritizing competing deadlines in a fast-paced environment.

Ability to launch and manage large scale campaigns.

Strong interpersonal skills and ability to work across different teams/departments and time zones.

Demonstrated ability to work face-to-face with client teams.

Extreme attention to detail.

Interest in all aspects of the production cycle.
The annual base salary range for this role is $64,000.00 - $80,000.00 USD. The total compensation offered for this position may vary based on factors such as education, experience, skills, and location. It may also include non-cash rewards and benefits. The base salary range is subject to change and may be modified in the future.
The Athletic offers unique perks and benefits to all full-time employees based on their country of residence. Our comprehensive US benefits package includes:
- Highly competitive, employer-contributed medical, dental, vision, basic life and disability insurance plans.
- Savings accounts for medical, wellness, and childcare expenses.
- 401k retirement savings plan and employer match.
- Paid time off including paid sick leave, 11 paid holidays, up to 20 days of accrued paid time off, and up to 20 weeks of Paid Parental Leave.
For international candidates: Our global benefits packages offer similar benefits and perks, competitive to the local market.
The Athletic Media Company is an equal opportunity employer and enthusiastically encourages people from all backgrounds and experiences to apply. The Athletic will consider all applicants without regard to race, religion, color, national origin, ancestry, physical and/or mental disability, medical condition, genetic information, marital status, sex, gender, gender identity, gender expression, transgender status, age, sexual orientation, military or veteran status, or any other protected characteristic under applicable law.
Click here to review our Applicant Privacy Notice, which describes how and when The Athletic Media Company collects, uses, and shares certain personal information of job applicants and prospective employees.
Don't let this one get away.