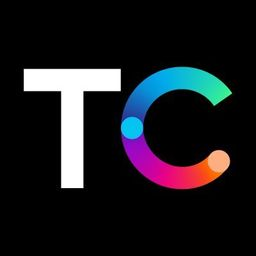 This job is closed
Remote Job
This job is closed.
But you can apply to other open Paid Ads / PPC jobs.
Paid Social Media Specialist - Remote
TrueCar is a leading automotive digital marketplace and we are on a mission to make car buying and selling easy, transparent and efficient. We work to empower consumers with data, and foster connections with our network of Certified Dealers who share our belief that truth, transparency and fairness are the foundation to a great experience. We forge partnerships to power car buying programs for some of America's most trusted brands. And we continually innovate to provide useful tools, research, market context and pricing transparency to help consumers feel empowered and confident all throughout their journey.
As consumers' priorities and shopping habits shifted, so did we. We are building a modern day marketplace and invite you to come join the TrueCar Crew. You can have a real & direct impact on our journey as we continue to evolve and revolutionize the car buying and selling experience. We are seeking talented individuals who are excited by our mission to revolutionize & elevate the car buying & selling experience.
The Opportunity:
As a key member of the Acquisition & Growth Marketing team, the Paid Social Media Specialist is responsible for developing and implementing paid advertising strategies on various social media platforms, such as Facebook, Instagram, Twitter, LinkedIn, Snapchat, and Pinterest. The primary goals of this role are to drive brand awareness, engagement, and conversions through paid social media advertising.This role involves managing ad campaigns, analyzing performance data, and making data-driven recommendations to achieve marketing objectives.
How you will contribute to TrueCar's success:
Collaborate with the marketing team to define campaign objectives, target audience, and budget allocation.

Develop comprehensive paid social media strategies that align with overall marketing business objectives.

Create and optimize ad creatives, including ad copy, visuals, and ad formats.

Set up and manage paid social media campaigns across various platforms, ensuring accurate targeting and budget control.

Monitor ad performance and adjust bids, budgets, and targeting as needed to maximize ROI.

Utilize audience segmentation and targeting options to reach specific demographics and user profiles.

Implement targeting strategies to re-engage with previous website visitors and leads.

Write compelling ad copy that aligns with campaign goals and resonates with the target audience by collaborating with designers to create a visually appealing ad creative.

Analyze campaign performance metrics and provide regular reports to assess KPIs, using data insights to optimize campaigns and make strategic recommendations for improvement.

Conduct A/B tests on ad creatives, audience targeting, and other campaign elements to identify winning strategies. Implement changes based on A/B test results to improve campaign performance.

Ensure efficient allocation of advertising budgets across campaigns and platforms, while monitoring and managing daily and monthly spending to stay within budget constraints.

Keep up to date with the latest social media advertising trends, algorithm changes, and best practices to help implement innovative techniques and tactics to improve campaign performance.
Your Expertise:
Proven success in managing paid social media advertising campaigns to include Facebook, TikTok and YouTube.

Proficiency in Facebook Ads Manager (required) and other social media advertising platforms (i.e Twitter Ads, LinkedIn Ads) preferred.

Proven ability to manage large social media advertising budgets.

Experience working in an agency environment preferred.

Proficiency in Google Analytics

Advanced analytical skills and the ability to interpret data and make informed decisions.

Excellent written and verbal communication skills.

Creative thinking and a passion for staying updated with digital marketing trends.

Certifications in social media advertising (i.e Facebook Blueprint, Google Ads) are a plus.

Ability to work in a fast-paced, dynamic environment.

Attention to detail and ability to manage multiple tasks simultaneously.
Salary: $72,000 - $110,000
Your TrueCar Experience
As a crew member, you'll be primarily based out of your home as a part of our Dynamic Workplace strategy. We provide additional benefits & perks to assist our crew members in having a sustainable home workstation including monthly internet/mobile phone service reimbursement and furniture & equipment for your space.
You will receive excellent benefits that include but aren't limited to 100% employer-paid health/vision/dental premium, 401k with company contribution, equity, a wellness reimbursement program, a learning & development reimbursement program, and charitable contribution matching. We recognize that everyone needs an occasional recharge, so we offer a flexible PTO policy for exempt TrueCar Crew along with a generous PTO accrual policy for non-exempt TrueCar Crew, in addition to 14 company-paid holidays and 2 floating holidays. In short, we care deeply about our crew members and build employee-centric programs that prove it.
At TrueCar, we believe in the power of diversity to build a deeper understanding of our consumers and partners and drive innovation in our products. We welcome a workforce that reflects all the diversity of car-buying consumers. We encourage everyone interested in our company mission to apply. We do not discriminate on the basis of race, gender, religion, sexual orientation, age, or any other trait that is protected by applicable law. We will consider qualified applicants with arrest and conviction records in accordance with applicable law. In addition, TrueCar will provide reasonable accommodations for qualified individuals with disabilities.
TrueCar does not accept unsolicited agency submissions.
If you are based in California, we encourage you to read this important information for California residents linked here.
#LI-Remote