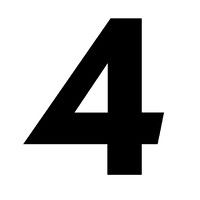 Closes in 8 days
Remote Job
Senior Media Buyer - Information Marketing/Products
Summary About 4Media
We're a dedicated team of passionate leaders who have worked diligently to make 4Media one of the largest and strongest E-commerce Growth Agencies in the United States. We have approximately 90+ employees that consist of Strategists, Media Buyers, Customer Success Managers, Graphic Designers, Photographers and Videographers, Email Marketers, Copywriters, Developers, and so much more!

We believe that excellence begins with a team focused on the same goal – to make our clients happy by growing their businesses profitably and providing them with a world-class experience. We aim to achieve that by providing elaborate employee training, support for growth and learning during your each team member's employment, and cultivating happy company culture for every single employee. To us, enjoying your career is as important as excelling in it.

Talent and experience are important, but your commitment to improve, the standards you hold for yourself, and your determination to "get it done no matter what" are the traits we admire most.
Responsibilities
Collect Data & Maintain Insights

Fully understand KPI's related to Customer Success. Determine what new metrics should be tracked. Work with management to build systems and tools to report necessary data. Draw insights from data, and take action to improve the business. Measure and iterate on all results.

Identify & Capitalize on New Revenue Opportunities

Identify customer trends, problems & opportunities to develop new media buying strategies and growth opportunities
Continuously measure and optimize campaign performance while also establishing benchmarks and recommending future tests.

Use a data-driven approach to recommend marketing strategies to support and achieve the client's business objectives.

Review backend performance and gather data to ensure specific profitability goals.

Ensure Funnels/Websites are working and set up correctly ready for traffic. Optimize and Split Test; A/B test ad copy, images/videos. And funnels effectively to meet performance goals.

Comfortable managing multiple Google Ad Accounts simultaneously

Set up, monitor, and optimize Google Search, Display, Shopping and Youtube campaigns from start to finish.

Analyze Youtube/ Google media business and associated metrics on a daily basis to ensure client success.

Analyze performance data and provide intelligent synthesis, interpretation, and appropriate action plans based on conclusions.

An intermediate understanding of Social, Email, Display, Native and Programmatic media buying and how all these channels come together to serve a brand's purpose.

Collaborate with internal teams to create cohesive campaigns across digital and social media platforms. Measure and report performance of all digital marketing campaigns and assess against goals (ROI and KPIs).

Identify trends and insights, and optimize spend and performance based on the data.
Qualifications & Things We'll Love About You
A great holistic understanding of eCommerce and digital marketing

Have to at least 2+ years experience conducting Youtube/ Google media buying activities.

Demonstrated analytical and data interpretation skills.

Strong verbal and written communication.

Detail-oriented and organized.

Consistency and Reliability. Understand the importance of following directions and proofing their work

Attention to the details. Paying attention to the details of the task and ensuring completion accurately and timely

Quick Learner. Ability to take our personalized training into action.

Account Management. Experience with client relations.

Paid Search & Social.

Managed over 6 figures of ad spend

Experience & understanding of both Google and Facebook Ads.

Google Marketing Certification is a plus.
This Job Isn't For You If:
You don't have Youtube/ Google Ads media buying experience

You're not passionate about social media and marketing

You don't understand sales and psychology

You are not a good communicator

You don't like constructive criticism

You are not a team player

You don't align with our company's core values

Not detail oriented

You are a procrastinator

You don't understand eCommerce

You are not passionate about company growth
Compensation
$50,000.00 - $60,000.00 per year
Hours
9:00 AM - 6:00 PM EST
Benefits
Health

Dental

Vision

Life Insurance

PTO

Paid Holidays

Paid Sick Days
Type of Employment
Full Time
W2
Remote
4Media's Core Values:
1. Nobody is bigger than the team.
2. Hard work beats talent, but planning beats hard work.
3. We don't make excuses. We take responsibility.
4. All in or nothing.
5. Always be growing.
Don't let this one get away.