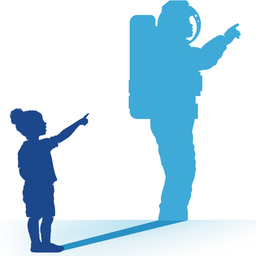 Closes in 13 days
Remote Job
Senior Talent Assessment Program Manager
As the Senior Talent Assessment Program Manager at Bezos Academy, you will collaborate with our talent management leader to oversee the performance assessment and development program for diverse staff across a fast-growing network of tuition-free, Montessori-inspired preschools. Our goal is to engage and develop these talented individuals who help to create amazing outcomes for children, so that all of our students become lifelong learners and original thinkers.

In this position, you will build and lead a cross functional project team to research, develop, design, and implement a novel performance assessment framework which aligns to our overall talent strategy. You will apply our leadership principle to create a robust development journey for our staff, starting with our educators. This will prepare them to move along their career paths and ultimately discover, develop, and become certified in new skills and abilities.

You will have the opportunity to create and launch talent assessment programs for our national organization. To do so, you will gather insight from our education, technology, data, talent management, and talent acquisition stakeholders to determine the feedback for teachers to receive, where and how that information is captured, and what measures are to be created so that we may apply analytics. You will use these insights to inform decisions and strategies on talent, performance, training, and development. You will also forecast and plan for a strong internal pipeline and build a predictive hiring model to assist talent acquisition in identifying top talent.

You possess strong leadership, communication, and project management skills in the talent management space. You effectively work with internal and external stakeholders across various departments and teams. You have had success building talent and performance management programs for large scale organizations and regularly use workforce analytics to drive talent insights actions. You have experience (and a strong personal commitment to) industry-leading equity, diversity, inclusion, and belonging practices in the field of talent and performance management.


LOCATION(S)
Flexible in the United States; Seattle, WA preferred

Relocation support is available for those willing to move to Seattle, Washington.
COMPENSATION AND BENEFITS
This is a full-time, benefits-eligible, salaried position.

The full salary range for this position, across all United States geographies, is $108,000 - $223,000 per year. The upper portion of the salary range is typically reserved for existing employees who demonstrate strong performance over time. Starting salary will vary by location, qualifications, and prior experience; during the interview process, candidates will learn the starting salary range applicable for their location.

This role includes 15 paid days of vacation, 4 days of paid personal time off, 7 paid days of sick (care) time, 9 paid holidays, 5 paid days off for an organization-wide winter break, and additional time off if required by applicable law. Benefits for this role include medical, dental, and vision insurance, life insurance, disability insurance, a 401(k) plan with a 4% employer contribution match, paid parental leave, an employer-matched flexible spending account for dependent care, and more. Please see here for details.
MINIMUM QUALIFICATIONS
Bachelor's degree

Eight or more years of professional experience­ with at least three years of experience working in people and talent management

Three or more years of people, complex project, program, and/or product management experience

Strong analytical skills and experience using talent and performance-related data to measure outcomes

Demonstrated experience working with varied cross-functional teams and key stakeholders

Exceptional ability to communicate effectively across all lines of difference, teams, and job levels and successfully influence organizational decision-making
Click here for the full job description.
Bezos Academy participates in E-Verify and will provide the federal government with employee Form I-9 Information to confirm authorization to work in the U.S. Bezos Academy only uses E-Verify once a candidate has accepted a job offer and completed the Form I-9. If E-Verify cannot confirm that an employee is authorized to work, Bezos Academy will give the employee written instructions and an opportunity to contact the Department of Homeland Security (DHS) or Social Security Administration (SSA) so the employee can begin to resolve the issue before any adverse employment action is taken. For more information about your right to work, please see the Notice of Right to Work.
Don't wait, tomorrow could be too late.