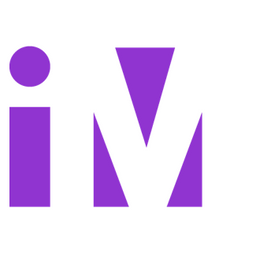 Opened 9 days ago
Remote Job
Events Coordinator (Contractor)
Our organization: Illustrative Mathematics
IM seeks to ensure that students, particularly historically underserved students, and their teachers have access to aligned, grade-level, mathematics curriculum resources, and that teachers experience professional learning that leads to enduring mathematical learning for their students.
Position Type: Contracted, temporary
Location: Remote - U.S. location preferred
Compensation
The compensation is $45 to $55 per hour commensurate with experience

This position is approved to be compensated for up to 60 hours per month based on the workflow and contractor's availability
Availability
Preference: a commitment to dedicate at least 10 hours per week to this work

Availability to attend up to 10 hours of paid training per week during the first three weeks during IM's normal business hours
Summary
As a contractor for the Client Success team, you will ensure that all logistical details are in place for the successful delivery of IM Professional Learning events. You will collaborate with the IMCF Management and PL Products and Services teams to disseminate key information needed in order to deliver IM Professional Learning events.
Responsibilities and Deliverables
IM PL Event Order Processing
Validate and enter Professional Learning opportunities for an identified set of customers.

Schedule PL events that have a date/time identified while considering capacity.

Invite and assign facilitators to scheduled PL events based on availability and certifications.

Execute processes for handouts to be printed and delivered for onsite events (currently through Mimeo).

Accurately document logistical details (currently in Salesforce) for all PL events.

Ensure facilitators are aware of and prepared for event-specific details.

In concert with Certified Distribution Partner representatives, manage PL course-of-business and change requests to customer orders, including schedule and product changes.

Coordinate onsite event logistics with district point of contact via logistics calls.
General Qualifications
Experience creating opportunities in Salesforce.

Data entry experience; ability to accurately enter data into various systems and to double-check own work.

Availability to respond to task requests and emails within one business day.

Availability to enter orders into Salesforce within two business days of receiving the information from IM.

Strong written and verbal communication, able to deliver clear, concise information tailored to specific and varied audiences.

Exceptionally detail-oriented and organized, ensuring quality and consistent output.

Ability to work independently and follow through on assignments with minimal direction and supervision.

Strong computer skills with cloud-based systems, especially, Salesforce, Google Workspace applications, Slack, and Zoom.
Please complete all areas that are indicated as required (*) on the application. Incomplete applications will not be considered.
Illustrative Mathematics is an independent 501(c)(3) nonprofit organization and does not discriminate against any applicant, candidate, or staff member on the basis of actual or perceived ancestry, age, color, disability, gender, gender identity, gender expression, nationality, race or ethnicity, religion, sex, sexual orientation, or association with a person or group with one or more of these actual or perceived characteristics.
In compliance with federal law, all persons hired for employee roles will be required to verify identity and eligibility to work in the United States and to complete the required employment eligibility verification form upon hire.