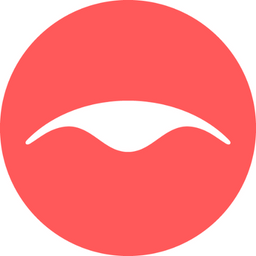 This job is closed
Remote Job
This job is closed.
But you can apply to other open Paid Ads / PPC jobs.
A Creative Paid Advertising Associate Full Of Innovative Ad Ideas
TLDR: We're seeking a Creative Paid Advertising Associate for a sleep-focused eCommerce company (full-time, fully remote, Europe/Asia timezone)
We are looking for a Creative Paid Advertising Associate to help our Paid Advertising Manager in generating video ad ideas, assisting in script writing, and providing input for video editing. You will utilize a data-driven approach in all aspects of your role, with an emphasis on improving our advertising metrics on Meta, Google, and TikTok. Additionally, you will help launch new campaigns on these platforms for important product releases throughout the year.
This role is fully remote and requires you to work in either Europe or Asia time zones. Salary starts in the $1000-$2500 USD per month range. Benefits are outlined in detail below.
NOBODY LIKES JOB HUNTING, BUT THERE'S A REASON WHY YOU'RE HERE...
Maybe you're sick of office politics and layers of bureaucracy and crave the support of a team who's got your back - without hidden agendas.
Maybe you're overworked and underappreciated and want to be somewhere that prioritizes both your rest & output, and rewards you based on results rather than hours.
Or, maybe you're just feeling stuck with your career and are looking for the right environment to excel and get to the next level.
Whatever your reasons, it's exhausting and demoralizing to push back against a culture that doesn't fit you.
We get it. We know how you feel.
That's why we do things differently.
HOW ARE WE DIFFERENT?
Take a look at the short 2-minute video below. This is who we are as a company and team:
And these are our 7 core values:
https://www.vansburg.com/values
If you can relate to what we're about, this could be an amazing opportunity for you.
IS THIS YOU?
We're looking for a Creative Paid Advertising Associate who's creatively focused, resourceful and eager to learn new skills.
We need someone who:
Is super creative, providing ideas (using data) for new ad content to drive performance of our key advertising metrics.

Is confident communicating with our internal creative team and external freelancers to work on assets and review processes.

Has an appreciation and understanding of the importance of data in making decisions related to content creation in the paid advertising space.

Is resourceful in looking through our existing creative library to find different ways of boosting performance.

Is a self-starter, when given resources & training, can get things done without hand-holding.

Is tech-savvy, resourceful, and comfortable with online work.

Has some experience with setting up campaigns on any of the major ad platforms (Facebook, Instagram, TikTok, Google).

Someone who has 1+ year working experience, ideally in a marketing related field.
You should also have these attributes:
*You have superb attention to detail
You are someone who pays attention to every little detail – not only in your work but in everything you do. This is a must-have for this position, and a fundamental core value at Vansburg.
*You can get things done
Training and resources will be provided in your journey, but ultimately you can take on a project and get things DONE. You are resourceful, goal-driven, creative, persistent, and can accomplish objectives without much hand-holding.
*You can handle pressure in a fast-paced environment
This position can be demanding, with multiple responsibilities and tight deadlines - especially over launch periods and key sales events. We're looking for someone who can handle the pressure and thrives under this type of environment.
*You are proactive and eager to take on responsibility
In a small business environment, things come up, and problems need to be solved. If you are the kind of person who sits back and thinks "that's not my responsibility," then please don't apply.
*You genuinely care about people
If you are the kind of person that genuinely cares about others, and you give generously of your time and energy in helping others, we'll be happy to have you around.
HERE'S WHAT THE ROLE INVOLVES:
Collaborate with our internal creative team, and external freelancers to ideate, edit, script and iterate video concepts working primarily with existing footage.

Setup ad campaigns on Facebook, Instagram, TikTok & Amazon for key sales events, product launches and to test creative concepts.

Support the Paid Advertising Manager in communicating with our agencies for Google and Amazon.

Ideate, experiment, and analyze paid media performance across Facebook, Instagram, TikTok, YouTube.

Analyze internal data and take inspiration from competitor ads to assist in driving forward positive ad performance (ROAS & MER).

Focus on improving the first 3 / 5 seconds of our video content, testing different concepts.

Understand the latest trends in social to find creative styles and preoccupations that will engage users across platforms

Opportunities available to begin testing new ad platforms, such as Reddit, Pinterest etc.
WHO WE ARE & WHAT DRIVES US:
Vansburg is the parent company of several category-winning consumer product brands, including Manta Sleep.
You can find out more about our brands at: http://vansburg.com and http://mantasleep.com.
Here are the beliefs that drive everything we do:
We believe office politics are destructive, small-minded, and evil.

We believe in fostering cooperation rather than competition.

We believe in open and transparent communication.

We believe in showing appreciation and gratitude every day.

We believe the best ideas should win - not who the ideas came from.
Who better to describe our work culture than our team members? Here's what some of them have to say:
"My favorite thing about working at Vansburg is the flexibility it offers. We have control over our projects, our learnings, and our work time, which is truly a blessing. " - Daisy
"We are trusted to get our jobs done however we want to with no micromanagement. I believe this kind of autonomy is rooted in trust. Trust in us to get things done, and trust in knowing that we have the right person for the job." - Lia
"A culture of mutual respect and safety - we're encouraged to share ideas freely and speak up when we have a different POV, and I think that's very healthy." - Nadia
LET'S TALK DETAILS: YOUR COMPENSATION, BENEFITS & GROWTH OPPORTUNITIES
Role & compensation:
Hours: Full-time
Salary Range: $1000-$2500 USD per month
Depending on experience & results achieved.
Location: Anywhere / fully remote
You'll need to work during Europe or Asia time zones, as that's when our team members are online.
Benefits:
Bonus Program. Paid quarterly to the entire team when we hit our objectives.
Open & Transparent Workplace. Information is shared with everyone, and team members develop the courage to be honest with each other.
Ownership of Your Work & Creativity. Your team lead defines the objective and you figure out how to get there. No micromanagement.
No Office Politics. No Bureaucracy. Office politics are evil. We hate them as much as you do.
Training Resources & Continual Development. Want to take a course to level up? Let us know. Continual learning is a core focus for all team members.
Growth opportunities:
Your career development will be supported in 3 primary ways at Vansburg:
1. Autonomy - your team leader defines the goal, you decide how to get there.
2. Learning - you will be given regular training and support for whatever else you want to learn.
3. Strength - we believe in maximizing your strengths rather than improving your weaknesses, so your role can be adjusted to leverage what you're naturally good at.
EXCITED TO APPLY?
If so, we want to talk to you!
***Please ONLY apply using the link below:***