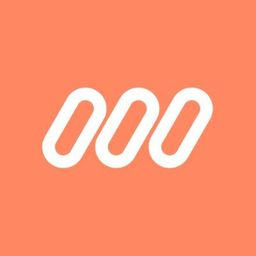 Closes in 15 days
Remote Job
Senior iOS Engineer (video & template engine)
Who are they?
Who we are 🚀
Mojo is a mobile app for creating incredible animated social content. Users can choose from hundreds of animated templates, customize them to their needs and share them on all social platforms.
Mojo was launched in 2018 and is now the #1 app for creating animated content for social media.
The app reached over 40M installs with an average rating of 4.9 out of 5 and hundreds of thousands of paying subscribers.
At Mojo, we believe that creating great visual content should not require technical skills.
That's why we want to put a design agency in every pocket.
With a designer in hand, we make it easier for people to become creators, shop owners, marketers, or artists - and earn a living from it.

Job description
🎯 Missions
MUST BE BASED IN THE EUROPEAN OR THE UK TIME ZONES
As an iOS Engine Engineer, you will play a crucial role in shaping the future of motion design on mobile. Working closely with Thomas, you will have the opportunity to tackle challenging and visually rewarding technical problems, elevating the Mojo iOS application engine to new heights.
In this role, you will focus on optimizing and enhancing the engine's three core components:
・A template engine that can parse primitives from JSON files and convert them into objects that can be manipulated and animated. This includes layout logic, timing computation, animations, and texts.
・A rendering engine with shader support.
・A video engine that offers video playback, export, decoding, and processing features such as reverse and slow motion.
To achieve this, you will:
・Develop the future engine capabilities that will enable motion graphics in the application, ensuring high performance, stability, and compatibility across various iOS devices.
・Collaborate closely with cross-functional team members, including product managers, designers, and creative developers, to support new template properties, implement new video features and enhance existing functionalities.
・Optimize video processing algorithms to deliver a seamless and efficient video playback experience.
・Diagnose and resolve issues related to layout, video rendering, synchronization and playback.
・Stay up-to-date with the latest trends and advancements in iOS video technologies, making recommendations for continuous improvement of the engine.
Preferred experience
🛠 Skills
The following skills are required to be a good fit:
・5+ years of professional experience in iOS application development, with a focus on video processing and rendering.
・Solid debugging and problem-solving skills, with the ability to troubleshoot complex video-related issues.
・Solid experience working on performance optimization topics (memory, speed ..).
・Proficiency in Swift, with a good understanding of iOS frameworks such as AVFoundation, Core Media, Core Vision, and Core Animation.
・Having experience in building a video or game engine is a plus. Knowledge of SpriteKit and/or SceneKit is also a good advantage.
・Familiarity with video compression techniques and video-related APIs.
・Experience with GPU programming, OpenGL, or Metal is highly desirable.
・Excellent teamwork and communication skills, with the ability to collaborate effectively in a fast-paced, dynamic, and remote environment.
💻 Our work style
We are a small team of 25 people. Almost all of us are based in Europe. We have an office in Paris where half of us go weekly. The rest of the team works remotely and usually comes monthly to the office.
We gather every six months for team offsites and regularly host team events in Paris.
We work in English. Our communication is mainly written.
Most of our major initiatives are organized in autonomous squads.
Choose My Company has awarded us awarded the HappyIndex AtWork and the TechAtWork labels for 2023.
💎 Our core values
💪 We have a doer mentality. We love taking initiatives to drive visible results for the company. We also cultivate a strong sense of autonomy and ownership for all topics.
🚀 We are excited about the change and always move forward with big ambitions.
❤️ We deeply care about other people, whether they are our teammates or Mojo creators. We advocate transparency and candid feedback. We want to become a B-corp within the next year, aiming for a more fair, inclusive, and sustainable world.
💰 Compensation & benefits
・Competitive salaries based on upper-range market data
💶The salary range for this role is 80k€-99k€ depending on the profile, we can go higher for outstanding profiles and adapt if the cost of living is higher than in Paris.
・Stock options aligned with US market practices
・At least 5 weeks of paid vacation for all, and 10-week fully paid parental leave, no matter the country of residency
・Health and disability insurance are covered at 100% by the company
・Pension fund contribution is tailored locally to provide the best coverage
🍒 Perks
・Remote-friendly equipment & setup: We provide equipment for remote work and cover the cost of home equipment and coworking space for full-remote teammates. We also cover transportation and accommodation when coming to the Paris HQ.
・Up to 3 days per month for your learning initiatives with a dedicated budget and English lessons to perfect your language skills.
・Team events: we do team offsites twice a year, plus frequent team gatherings at our Paris HQ.
Recruitment process
📍 Hiring process
Our hiring process can be as short as two weeks, and here are the 3 main steps:
・Screening interview (30min)
・Live technical test (2 hours)
・Final interview (1h30)

Diversity, equity, inclusion, and belonging
We are committed to making everyone feel included and valued in the workplace. The company and its culture are most substantial when composed of diverse experiences and backgrounds.
We welcome applications from people with disabilities. If you are an individual with a disability and require assistance, please let us know so we can talk about how we can best support you and make any adjustments that may be needed.
All qualified applicants will receive consideration for employment regardless of age, color, family, gender identity, marital status, national origin, physical or mental disability, sex (including pregnancy), sexual orientation, or any other characteristic protected by applicable laws.
Could this job be the one?
Similar Remote Jobs

New Job!

Featured Job

Remote Job

Opened 10 days ago

Featured Job

Remote Job

Closes in 13 days

Featured Job

Remote Job