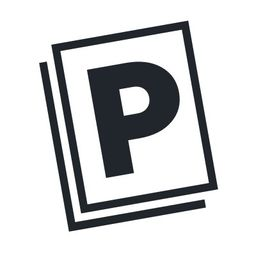 Closes in 9 days
Remote Job
Senior Mobile Engineer (React Native + some native experience)
Paperpile helps researchers to find, organize, read, and write academic papers.
Our user base is growing fast, and so is the team around it.
As part of a small team, everything you do matters. You only work on stuff that has a direct big impact on the product and our customers.

Work from anywhere on your own schedule. As a remote-first company, we communicate with tools like Slack, Figma, and Notion to move our product forward fast.

Work with an interesting and diverse community of academics. Our customers use Paperpile to study climate change, cancer, or medieval history. You interact with them directly to understand how we can make their work more productive.
You will work on a completely new version of our React Native Apps. You help to create the best possible experience for researchers to read and annotate their scientific articles on their iPads and other mobile devices.
Requirements
You have experience with mobile UI and UX development and know how to implement performant mobile experiences.

You have real-world experience in TypeScript/JavaScript and React Native on iOS and Android.

You have basic experience with Swift/Java/Kotlin to create native modules and work with native libraries.

You can work independently and write clean, reusable, and testable code.

You can work and communicate within a Scrum team and produce production-ready code efficiently and on time.
Benefits
Base compensation €40,000-€72,000 based on the level of your experience (plus variable bonus).

4 weeks paid vacation + local holidays.

Learn and grow. Try out new things. We sponsor relevant courses, seminars, and conferences.
Don't let this one get away.
Similar Remote Jobs

New Job!

Featured Job

Remote Job

Opened 6 days ago

Featured Job

Remote Job

Closes in 14 days

Featured Job

Remote Job

Closes in 14 days

Featured Job

Remote Job

Closes in 12 days

Featured Job

Remote Job