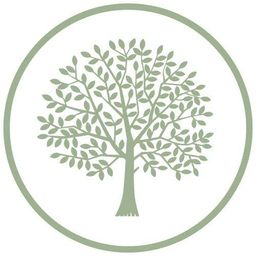 Closes in 10 days
Promoted Job
Remote Job
Shopify Developer & Designer at Portfolio of eCommerce Brands
Shopify Developer & Designer
Parker Baby Co. | Redwood Tall Outfitters | TallSlim Tees
Location: Remote
Are you an innovative, passionate, and talented Shopify Developer with a passion for creating exceptional online experiences? If so, you're just the person we're looking for to join our amazing team!
We are a thriving family of 3 eCommerce brands: Parker Baby Co. - founded in 2015, Redwood Tall Outfitters - founded in 2019, and TallSlim Tees - acquired in 2021. With a semi-remote team of all-stars spread across Colorado, Texas, Kansas, and Mexico, we maintain a close-knit and fun culture that values collaboration and creativity.
The Opportunity
As our Shopify Developer & Designer, you'll play an essential role in elevating our brands to new heights. Your technical expertise and keen eye for design will help us create and maintain state-of-the-art Shopify websites that captivate our customers and keep them coming back for more.
Your Impact
Use your Shopify development prowess to craft and maintain exceptional websites for all brands

Implement custom themes and features that set us apart from the competition

Optimize websites for speed and performance, ensuring a seamless customer experience

Troubleshoot and resolve technical issues like a pro

Collaborate with our talented team and consultants to continuously enhance the user experience

Stay on the cutting edge of industry trends and best practices to keep our brands ahead of the curve
Why You'll Love Working With Us
Be part of a tight-knit, supportive team that values your input and expertise

Take pride in creating and enhancing online experiences that delight our customers

Embrace new challenges and opportunities for growth in a dynamic eCommerce environment

Enjoy the flexibility of working remotely while still feeling connected to the team

Benefit from a competitive salary and perks that reward your hard work and dedication
Qualifications
Required
Fluent English (spoken and written)

Organized and detail oriented

2+ years of experience in eCommerce

2+ years of experience in Shopify development

Knowledge of project management and collaboration tools such as Google Docs, Slack, etc. (and willingness to learn new tools like ClickUp!)

Ability to establish and meet deadlines, change directions when necessary, and manage multiple projects at once

Willingness to "wear a lot of hats" and expand responsibilities

Experience with: HTML, CSS, JavaScript, Liquid, and Shopify API

Reliable Internet connection and computer
Desired
Familiarity with baby products and apparel
Ready to Make Your Mark as Our Shopify Developer Extraordinaire?
Please complete the questionnaire:
Could this job be the one?
Similar Remote Jobs

Opened 4 days ago

Featured Job

Remote Job

Opened 13 days ago

Featured Job

Remote Job

Opened 14 days ago

Featured Job

Remote Job

Closes in 14 days

Featured Job

Remote Job

Opened 13 days ago

Promoted Job

Remote Job