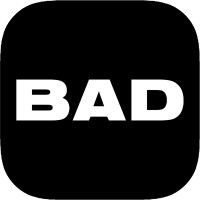 Closes tomorrow
Remote Job
Recruiter (For Marketing Related Roles)
ABOUT BAD MARKETING:
We're a team of 160+ passionate leaders and creatives who have worked diligently to make BAD Marketing one of the largest and most robust Growth Marketing Agencies in the world. At the core of our philosophy is the belief that excellence stems from a united team working toward a common objective: to not only help our clients grow profitably but also to provide them with an experience they can't find anywhere else.
We specialize in local lead generation, e-commerce, and information marketing; catering to clients that span from auto and local shop owners, to online consumer product brand owners, online gurus selling courses or coaching, and more.
Our approach to success involves more than just Bold And Disruptive strategies. We invest in our team through extensive training, continuous support for growth and learning, and the cultivation of a happy and confident company culture. For us, finding fulfillment in your career is just as crucial as excelling in it.
OUR CORE VALUES:
BE BAD
PLAY TO WIN
EXTREME OWNERSHIP
SOLUTIONS NOT PROBLEMS
BEST IDEA WINS
ALWAYS BE GROWING
NOBODY IS BIGGER THAN THE TEAM
ABOUT THIS POSITION:
As a Digital Marketing Recruiter, you will play a pivotal role in building and strengthening our marketing team. You will be responsible for identifying, attracting, and hiring exceptional marketing professionals who are passionate about direct response and information product marketing. Your primary goal will be to help us grow our team with individuals who have the skills and experience needed to drive our clients' success.
RESPONSIBILITIES:
Collaborate with hiring managers and department heads to understand their staffing needs and requirements for marketing positions.

Develop and execute effective recruitment strategies to attract top marketing talent.

Source and identify qualified candidates through various channels, including job boards, social media, networking events, and industry-specific associations.

Conduct initial screenings and interviews to evaluate candidates' qualifications, skills, and cultural fit.

Manage the end-to-end recruitment process, including scheduling interviews, coordinating assessments, and collecting feedback.

Maintain candidate pipelines and proactively build a network of potential candidates for future openings.

Negotiate offers and employment terms in collaboration with HR and hiring managers.

Provide an exceptional candidate experience by keeping candidates informed throughout the recruitment process.

Stay up-to-date with industry trends and changes in the direct response and information product marketing space.
QUALIFICATIONS:
Experience in Human Resources, Business Administration, or a related field (or equivalent experience).

Proven experience as a recruiter, with a strong track record of successfully hiring marketing professionals, ideally in the marketing industry with knowledge of direct response/information product marketing.

Familiarity with various sourcing techniques and tools, including applicant tracking systems.

Excellent communication and interpersonal skills.

Strong organizational skills and attention to detail.

Ability to work independently and manage multiple recruitment projects simultaneously.

Passion for marketing and a deep understanding of direct response and information product marketing principles is a significant plus.
BENEFITS:
Comprehensive health, dental, and vision insurance plans (US Residents Only)

PTO

Paid US Holidays

Opportunities for professional development and advancement within the organization.

A collaborative and innovative work environment with a focus on creativity and results.
ADDITIONAL:
9AM - 6PM EST

Remote

W2 (US Residents Only)