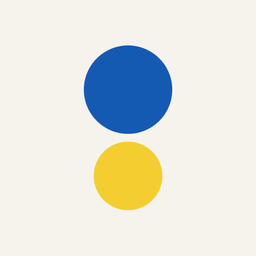 This job is closed
Remote Job
This job is closed.
But you can apply to other open E-Commerce jobs.
E-commerce Specialist (Shopify)
Who we are looking for
We are looking for an e-commerce specialist who has a basic understanding of online business and has great problem-solving skills. A good fit for our company is a person who is willing and able to learn how to master modern tools and integrations connected to the functioning of an online store. A keen eye for design and the ability to discern visual imperfections and trends are also key attributes for this role.
Responsibilities
Building Shopify stores in theme customization tools

Investigating and analyzing apps that can be used by our clients

Proposing and implementation of new features or apps based on your findings and customer feedback

Setting up all the functions of the store to make it work even better

Providing support and best practices for content creation, new product listings, and product feed

Coordination of content on our blog

Providing general support and knowledge to our customers' e-commerce businesses

Active communication with clients

Pre-execution project analysis and development of technical specifications
Requirements
Experience in e-commerce, online marketing or online entrepreneurship

Experience with the Shopify platform is a big advantage

You must speak Czech on a native level and have a solid understanding of English

Remote work experience—our team is remote-first

Willingness to go the extra mile to make customers happy
Why join us
We are no startup, "business as usual" company, or even corporate. We are a dynamic company that combines the best from each world. A company where people enjoy working and create value.

If you're interested in e-commerce, you will have the opportunity to cooperate with experts from companies like Google, Avast, Isobar, or Expando.

The apps and online stores that we create have a significant impact on the businesses of our partners, often seen immediately. We are confident in our ability to provide additional value and enhance the overall success of our clients.

We don't have any external investors (nor are we looking for any). Everything we do is bootstrapped. We do things our way – things that just make sense to us and our clients. Common sense and customer-centricity are our key values. Besides that, we are also helping others in need.

We operate as a truly remote-first and async-first company. Anyone can freely choose a place and time for their work. Because we care about the outputs and results.
Benefits
Work from anywhere and flexible working hours

Company hardware if needed

Education and sports contributions

25 days of vacation and 5 sick days
Recruitment process
We know your time is precious and are strong believers in efficient and brisk recruitment. That's why our hiring process is online end-to-end:
Our first chat will be an intro call, where we'll outline Digismoothie as a company and the projects that are currently underway.

Then you'll get a practical assignment, which will give you a better idea of what your job would be like, along with a chance to demonstrate your talent and strengths.

The final step is meeting the team, discussing your solution and answering any remaining questions.
It's worth mentioning that every role is different, and that can be reflected in the hiring process. What goes without saying, on the other hand, is that we put high value on honesty and transparency.
Interested?
Let us know using the application form below, and we'll schedule a video call to discuss our mutual expectations.

We'll talk about the way of working in our team and what's your preference. We'll discuss your experience – what projects or products have you worked on and what were your responsibilities. Last but not least, we'll discuss the expected terms and conditions.