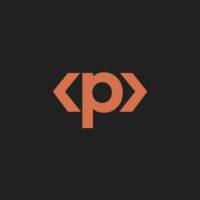 Closes in 10 days
Remote Job
Business Development Executive (Level 1)
Description
About Packt
Packt is a global, technical learning publisher with a turnover of £18m and over 400 staff based across the globe, primarily in India and the UK. Principally serving B2C customers worldwide, its major clients include Microsoft, IBM, and Oracle.
We are a leading publisher of technical learning content, able to publish books on new and emerging tech faster than any other publisher in the world. Our mission is to increase the shared value of deep tech knowledge. We are tech content engineers and work with some of the most interesting technical minds and ground-breaking creators on the planet. For more details, see www.packt.com
Role Overview
The role is a core part of Packt's publishing marketing process and ensures that each publication is given the awareness and publicity it needs to become a breakout title. The successful candidate will be responsible for driving the sales of recently published titles through title reviews and editorial reviews. This role also includes ensuring that once titles are announced on core channels, authors are marketing their titles and reviewers are posting reviews on Amazon. This is a developer community-centric and developer community-facing role, so you will take the lead on outreach to potential reviewers for title feedback.
Each Business Development Executive (Level 1) is expected to generate their own reviewer leads and convert them to reviews posted on Amazon within agreed timeframes. Author marketing support is also a key responsibility, requiring the collaboration and coaching of authors with their marketing efforts.

Responsibilities
Marketing Reviews
Co-ordinate with stakeholders in Commercial and Publishing teams to ensure that all titles are announced up to at least 3 months before publication.
Ensure that copies of product pre-finals are distributed to Amazon reviewers 30 days before publication

Ensure reviewers leave honest and well-balanced feedback on Amazon.com
Author Marketing
Work with authors to encourage them to participate fully in Packt marketing activities we launch that will include author exclusive discounts, Amazon campaigns, direct campaigns, and PR of their titles
Work with the author on the menu of activities during the pre-publication, publication, and post-publication milestones

Support the author with profile building in the community taking them from unknown to a community authority

Arrange author interviews about their writing experience to feature on Packt Author Website

Work with the author on developing Amazon author profile page
Requirements
Competencies
The work we do is fast-paced and demanding. We are looking for dynamic candidates with an interest in technology and book publishing. You will need strong oral and written communication skills, attention to detail, and excellent organization and time-management skills. You will need to be proactive in troubleshooting and problem-solving, upbeat, enthusiastic, and motivated. You will be a demonstrated self-starter who is focused and calm under pressure.
Essentials
Strong lead generation and relationship management skills

Comfortable using a combination of intuition, experience, and expertise to identify potential problems and able to take corrective action quickly
Organization and multi-tasking skills

Self-starter, self-motivated, and able to use initiative to drive great results

Strong project management and process improvement skills

Strong written and verbal communication skills
KPIs (Targets)
I Amazon Reviews
1. Amazon Reviewer Leads generated
Base – 400 leads per month

Target – 500 leads per month
2. Amazon Reviews generated per title
5 reviews (30-day period)

10 reviews (60-day period)

15 reviews (90-day period)
15 reviews per title in total by the end of 90-day period
* 30 reviews per month
II Editorial Book Reviews generated per title:

2 Editorial reviews per title (during the book launch date)

III Author Marketing
1. Author Marketing Activities (social media, blog, newsletters)
Pre-publication post- 1

Publication Post- 1

Post Publication Post- 1
2. Author Referral Participation
3. Amazon Author Profile completion
4. Author Q&A document completion
Benefits
You will also have access to a range of flexible benefits that are designed to help you make the most of your time with us:
Bonus scheme.

Flexible hours.

Monday to Friday working
Salary Range- INR 35,000- 48,000 gross per month
Don't wait, tomorrow could be too late.