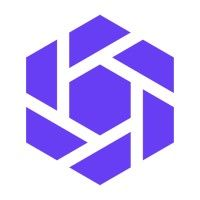 This job is closed
Remote Job
Director, Content Marketing and Customer Advocacy
About SecurityScorecard
SecurityScorecard is the global leader in cybersecurity ratings, with over 12 million companies continuously rated, operating in 64 countries. Founded in 2013 by security and risk experts Dr. Alex Yampolskiy and Sam Kassoumeh and funded by world-class investors, SecurityScorecard's patented rating technology is used by over 25,000 organizations for self-monitoring, third-party risk management, board reporting, and cyber insurance underwriting; making all organizations more resilient by allowing them to easily find and fix cybersecurity risks across their digital footprint.
Headquartered in New York City, our culture has been recognized by Inc Magazine as a "Best Workplace," by Crain's NY as a "Best Places to Work in NYC," and as one of the 10 hottest SaaS startups in New York for two years in a row. Most recently, SecurityScorecard was named to Fast Company's annual list of the World's Most Innovative Companies for 2023 and to the Achievers 50 Most Engaged Workplaces in 2023 award recognizing "forward-thinking employers for their unwavering commitment to employee engagement." SecurityScorecard is proud to be funded by world-class investors including Evolution Equity Partners, Sequoia Capital, GV and Riverwood Capital.
About The Role:
Are you hungry for an opportunity to accelerate your career with a high-growth security SaaS company? We are looking for a content marketing and customer advocacy leader who loves to innovate, thrives on developing best-in-class content, is customer-obsessed, and wants to have a significant impact on a company's brand and reputation in the marketplace. Sound like you?
You are an experienced people manager and an accomplished storyteller passionate about writing and creating content that differentiates, captures interest, and drives customer and prospect engagement.
You have an analytical mind, have conducted primary research, and have written research-based thought leadership whitepapers of the same caliber as thought leadership from major consulting firms such as McKinsey, Accenture, Deloitte, and more.
You understand that the way to produce highly effective content is to understand and talk to customers on a regular basis. You are a strategic thinker who can collaborate with internal stakeholders to develop clear, concise, and engaging stories aligned with SecurityScorecard messaging. You have a bias for action and are a natural problem solver who seeks to find the most efficient and effective way to get projects out the door.
This is a hands-on player/coach role in the corporate marketing team with oversight of the content marketing and customer advocacy programs. In addition to being responsible for writing and producing top-of-funnel content, you will lead a shared services editorial function that supports for the growth and product marketing teams in the development of middle and bottom of funnel content. You will also lead the customer advocacy team responsible for customer case studies, video testimonials, customer blogs, customer reviews on sites such as G2, and customer community.
The below areas are where you will be applying your talent and creativity to take SecurityScorecard content and customer advocacy to the next level:
Manage and orchestrate our content marketing strategy to elevate SecurityScorecard as a go-to thought leader through developing our unique narrative and POVs.

Set the thought leadership agenda for the company: develop ground-breaking thought leadership ideas, collaborate with research firms to conduct primary research, and write insightful thought leadership papers that garner top tier press coverage, drive demand, and influence government agencies.

Create and implement a content strategy, including developing themes/topics, content creation, curation and distribution with the end goals of driving awareness, perception and preference for SecurityScorecard.

Lead website content strategy including leading webpage content refreshes and developing copy.

Oversee the development of voice of the customer content that positions SecurityScorecard as the must-have trusted standard for measuring cyber risk.

You'll help plan, write, and edit a wide variety of content, including white papers, ebooks, blog posts, articles, website copy, sales collateral, landing pages, video scripts, and more.

Conceptualize new content formats and distribution channels to help SecurityScorecard reach and resonate with customers and prospects.

Ensure all content is consistent in terms of style, quality, and tone of voice, and optimized for search and user experience for all channels of content, including online, social media, email, mobile, video and print.

Establish key performance indicators to measure the quality of content, audience growth, engagement, and content reach.
You Will Need:
BA in journalism, English literature, creative writing, communications or a related degree preferred.

10+ years of writing experience with B2B technology companies, including experience in cybersecurity.

5+ years of people management experience.

Exceptional writing skills; a diverse portfolio of published work, both long-form and short-form; grammar master and AP style expert.

Experience developing and executing SEO content strategies.

Experience writing research-backed thought leadership as well as leading primary research studies from inception through completion.

Highly organized and can project manage large initiatives with multiple stakeholders across an extended period of time.

Self-starter mentality with the ability to succeed in a fast-paced and rapidly changing environment.
Benefits:
We offer a competitive salary, stock options, a comprehensive benefits package, including health and dental insurance, unlimited PTO, parental leave, tuition reimbursements, and much more!
SecurityScorecard is committed to Equal Employment Opportunity and embraces diversity. We believe that our team is strengthened through hiring and retaining employees with diverse backgrounds, skill sets, ideas, and perspectives. We make hiring decisions based upon merit and do not discriminate based on race, color, religion, national origin, sex or gender (including pregnancy) gender identity or expression (including transgender status), sexual orientation, age, marital, veteran, disability status or any other protected category in accordance with applicable law.
We also consider qualified applicants regardless of criminal histories, in accordance with applicable law. We are committed to providing reasonable accommodations for qualified individuals with disabilities in our job application procedures. If you need assistance or an accommodation due to a disability, please contact talentacquisitionoperations@securityscorecard.io.
Any information you submit to SecurityScorecard as part of your application will be processed in accordance with the Company's privacy policy and applicable law.
If you are a resident of Colorado, New York City, California, or Washington State, please email us at talentacquisitionoperations@securityscorecard.io to receive compensation information for this role.
SecurityScorecard does not accept unsolicited resumes from employment agencies. #LI-DNI