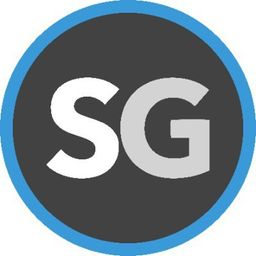 This job is closed
Remote Job
This job is closed.
But you can apply to other open Paid Ads / PPC jobs.
YouTube Ads Expert - Remote (Work From Home)
Who we are
We are a team of hard-working marketers running a Premier Google Partner ad agency ranked by Google in the top 1% of Google Partners worldwide.
We help businesses large and small. Most of our clients are located in the United States, and our team members are located throughout the United States and around the world.
Check out our website: stubgroup.com
What we're looking for
We need a new YouTube advertising expert! This is a remote (work-from-home) position.
YouTube advertising experts should possess a strong understanding of YouTube ads and extensive experience running paid campaigns via YouTube.
You will work directly with clients and internal team members, helping to set the strategy for successful YouTube campaigns, coaching clients through what video content to create, creating YouTube campaigns, optimizing the campaigns, and analyzing and reporting on the data from the campaigns.
Salary & growth opportunities
This job starts at $1,500 per month.
You'll work under our Director of Client Success and current Client Success Managers as you learn our processes

You'll be assigned clients slowly as we begin to build your confidence

You'll be graded on your client retention and campaign performance

Once you are managing a full slate you will be promoted to a Client Success Manager
Growth opportunities
Strong opportunity for growth for YouTube Ads Managers who take on additional accounts past a full slate

You'll be graded on your client retention and campaign performance

We actively promote from within. Successful YouTube Ads Managers are first in line for promotion into our core strategy team
The ideal candidate
YouTube Ads Knowledge: Proficiency in YouTube Ads is essential. You will be directly managing YouTube Ads campaigns for lead generation and e-commerce websites. You must be comfortable using the Google Ads interface and have a solid understanding of what campaign structures, content approaches, and bidding strategies to use to be effective.
Marketing Strategy: Your responsibility is to learn about each client's business, including their products, target audience, and more. Your goal is to guide clients toward strategies that maximize the profitability of their ad campaigns.
Problem-Solving: Our company values self-sufficiency and resourcefulness. We expect team members to "figure it out" and take initiative, rather than asking questions that could have been answered independently. Of course, we're here to provide support when you genuinely cannot solve a problem on your own. The expectation is that you will consistently go above and beyond, overcoming obstacles instead of letting them hinder your progress.
Make sure you're comfortable with:
Remote working. This is a remote (work-from-home) position.

All job offers start with a 60-day trial to make sure that we're the right fit for each other.

Communicating with business owners who don't understand how YouTube Ads works

Juggling a large number of clients at a time and properly prioritizing how to handle them.
Our values
Integrity: Honesty is vital. We must be honest with ourselves, with our colleagues, and with our clients. We tell clients exactly what we are doing for them, and what we can or can't do to help them. If we make a mistake, we own it.
Responsibility: We are here to solve problems for clients. We are constantly looking for ways to provide more value to our clients. How do we help them succeed? How do we help our colleagues succeed? We don't shirk work. We look for more of it. By being proactive, we stand out from the crowd and win our clients' trust.
Care: We're not just in this for the money. We genuinely want our clients to be successful. We understand that we're making an impact, that we are helping businesses create jobs and put food on the table for their families. We value that trust and do not abuse it.
To apply
If you're interested, please submit the following:
A link to your resume in PDF format with the following naming convention: [Lastname.Firstname.Client-Manager.pdf]

Details of your experience

Your answer to this question: If you were an animal, what animal would you be and why?

Your answer to this question: I get up in the morning because . . .
Submissions should go to: john+hiring@stubgroup.com
I am looking for people who can format their submissions in a way that makes it easy for us to review. Remember, in client management, you want to help make it as easy on the client as possible! I'm happy to answer any questions you may include in your application.
Thank you for your consideration and best of luck with your job search!