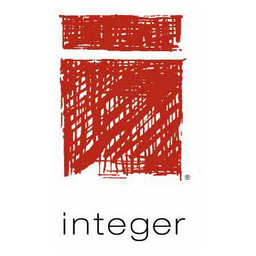 This job is closed
Remote Job
This job is closed.
But you can apply to other open E-Commerce jobs.
eCommerce Catalog Manager
Integer is looking for an eCommerce Catalog Manager to manage our team of Catalog Specialists. Our Catalog Specialists are responsible for managing and optimizing our client's eRetail product listings. This role will be responsible for overseeing the day-to-day maintenance and upload of eCommerce content (both basic and enhanced/A+) in various platforms including Amazon Vendor Central, Amazon Seller Central, Syndigo CXH, Salsify, etc. In addition to being accountable for maintaining and managing product information and digital assets in Product Information Management (PIM) systems for brands through varied eCommerce channels, this role will utilize strategic understanding of the eCommerce landscape and brand data insights to identify ongoing opportunities for optimization and innovation.

This role will partner with Account Leadership and production partners in pitching new business opportunities for the group and will be the in-house export for all things Salsify, Syndigo CXH, as well as online marketplaces such as Amazon, Walmart, Target, and other retailers. In addition, this position will require regular client facing communication and reporting. Partnering with Integer's SEO department, this person will ensure that product page content inputs be optimized for search, both on retail and off (Google). An expert in marketplaces and eRetail, the eCommerce Catalog Manager ensure the team is alerted of any critical updates from eRetailers that will impact our production of best-in-class content.
What You'll Do in This Role
Responsibilities:
Manage a team of Catalog Specialists.

Oversee and support Catalog Specialists in auditing, monitoring, tuning, and troubleshooting of systems to ensure content adheres to brand and retailer specifications.

Verify and ensure the accuracy of all product content within the PIM/DAM, including key data fields, attributes, product descriptions, graphics, images, and documents needed to support sales both online and offline.

Key platforms:

Salsify

Amazon Vendor & Seller Central

Syndigo CXH

Execute bulk uploads and syndication of updated or new basic content (featured bullets, descriptions, titles, secondary images) to PIM/DAM with uploads of A+ content into Amazon Vendor Central, and enhanced content into Syndigo CXH for non-Amazon retailers.

Expert level management of Salsify organizations, from implementation to new retailer channel mapping, syndication, and troubleshooting.

Accurately create and maintain product attributes and taxonomy while keeping to date on PIM features, functionality, and terminology.

Create new or modify existing processes to improve the productivity, efficiency and accuracy of the catalog operation and work with PIM/DAM partners on enhancements and bugs.

Work closely with the SEO manager to update product listings ensuring search optimization.

Track marketplace performance metrics and implement strategy to improve them; working with Data Analyst and eCommerce account team to deliver data-driven insights and monthly and quarterly reports.

Leverage understanding of the brand, client, and our core competencies to ensure the right questions are asked related to client requests to ensure we have a clear understanding of the work that is requested.

Organize assets on the servers/file systems for seamless uploads to PIMs/DAMs.

Architect and oversee listing creation via feeds regarding Parent/Child ASIN relationships.

Be the go-to expert for Amazon and other eRetailer content requirements for both basic/essential and A+/enhanced and maintain a library of best practices for internal teams.

Work with eComm Producers and Account Leadership to ensure scope is properly managed with the broader team and elevate as needed.
The Experience You'll Bring
Requirements:
Strong experience in eCommerce and the world according to Amazon

Working knowledge and hands on experience with Amazon Vendor Central, Seller Central, Syndigo CXH, Salsify, and other PIM syndication platforms (Walmart Item 360, Content Pipeline etc.)

Bachelor's degree in Business, Communications, Marketing, or other relevant degree is required

5+ years of professional service experience preferred in a marketing or eCommerce environment

Expert spreadsheet/Excel skills

Proven experience and practice dissecting complex content into organized systems through sound logic and order

Excellent interpersonal and communication skills (written and verbal)

Solutions-oriented with a drive to find efficiency

Strong attention to detail, accuracy, deadlines, and organizational skills

Ability to work in a fast-paced environment that requires working on multiple projects simultaneously and consistently meeting deadlines with high-quality work products

Positive attitude towards the role, the department, agency, and its clients

Professional team player who takes ownership of tasks and who seeks and accepts other responsibilities
The following range represents the low and high of the base salary someone in this role may earn as an employee of The Integer Group in the United States. Salaries will vary based on various factors including but not limited to professional and academic experience, associated responsibilities, and other organizational needs. The range listed is just one component of our total compensation package for employees. Salary decisions are dependent on the circumstances of each hire: $90K-$110K.
About Us
We are the Growth Company.

The challenges that marketers lose sleep over are the very things we dream about: uncovering, creating and sustaining Growth for the brands we work with. We believe in the power of data-driven intelligence to uncover the most rewarding Growth opportunities with our clients and to fuel creativity that delivers results. Our work starts conversations, creates connections, and drives conversion that can be measured and optimized in real time through our core capabilities: Retail Experience Design, Retail Marketing, eCommerce & Social Commerce, Connected Commerce Media, Brand Communications & Activation, and Technology & Innovation.

Integer is a key member of Omnicom Group Inc. and Omnicom Commerce Group and serves as the commerce arm of TBWA\Worldwide. With more than 1,000 data and culture-driven associates in 22 offices around the globe, we are all commonly focused on growth for clients, including AT&T, Frito-Lay, Nestlé, P&G, PepsiCo, Starbucks and more.

Integer offers a comprehensive benefits package which includes the following:
Medical, Dental and Vision

Generous Paid Time Off- 40 days/year

401(k) with company match

Dependent-care Spending Account

Health-care Spending Account

Employer Paid Basic Life Insurance and AD&D

Voluntary Life Insurance (Employee/Spouse/Child)

Parental Leave

Employer Paid Short Term Disability

Long Term Disability

Employee Assistance Program (EAP)

Employee Stock Purchase Plan

Hyatt Legal Plan

Educational Assistance

The Integer Group is an Equal Employment Opportunity/Affirmative Action Employer - Minority/Female/Disability/ Veteran. All qualified applicants will receive consideration for employment without regard to race, color, religion, sex, sexual orientation, gender identity, national origin, disability, age, or veteran status or any other characteristic protected by federal, state, or local law. We highly encourage minorities and women to apply.