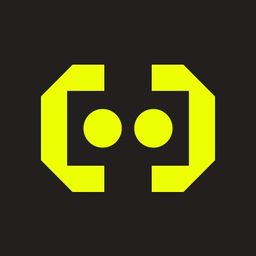 This job is closed
Remote Job
Sales Development Representative (SDR)
Our world is mobile — the phones in our pockets, our 10+ IoT devices at home, the cars we drive, the way we conduct our work, and the point-of-sale devices from which we buy our coffee and donuts. Embrace is on a mission to make all of our edge experiences exceptional by helping revolutionary companies evolve and excel in this mobile-world that did not exist even 7 years ago. Customers, like Goat, Hilton, Masterclass, Home Depot, and Cameo, love Embrace's mobile observability and data platform because it makes extremely complicated and voluminous data actionable.
About the Role
We're looking for a talented, energetic, and driven sales development representative (SDR) with 2 - 3 years of experience. The SDR role is the front lines of our sales organization, focused on prospecting, outreach and lead qualification to help begin new relationships with potential customers and create revenue opportunities. As a critical piece of our sales process, the SDR sparks conversations with, and qualifies, prospects, drives new business, and partners with our sales executives to generate introductory meetings that lead to revenue. If you're interested in playing an exciting and foundational role in taking Embrace to the next level of growth and success, we'd love to talk with you!
What You'll Do
Communicate with & qualify inbound leads via phone calls, emails, social media messages, and web chat

Conduct high volume of outbound prospecting through calls, emails, and social media messages to generate new business opportunities

Find creative strategies to gain prospects' interest, and drive them to schedule introductory sales meetings

Educate potential customers on our product and services to generate interest

Set up meetings or calls between prospective customers and sales executives

Execute on marketing campaigns to drive opportunities (helping promote events, webinars, following up on leads from these campaigns, etc.)

Report to director of business development with weekly, monthly, and quarterly results

Collaborate with sales and marketing leadership to generate targeted outbound campaigns
Basic Qualifications
2 - 3 years of experience

Strong interpersonal skills, including both oral and written communication

Tenacious and passionate about finding new potential customers and creating new customer interest
Gathering is integral to our culture for collaboration and connection. We like to ensure that all of our new hires have the ability to travel so that they can attend occasional working sessions with other team members. We estimate the travel for any given role to be a couple of days every month or two.
Preferred Qualifications
Creative thinker who generates outside-the-box ideas for how to gain prospects' interest and build relationships

Team-player who values others and contributes to helping the team find new levels of success together

Proficiency with Salesforce or other CRM software

Prior experience as a sales development rep with a track record of achieving sales quotas
Culture Values
Perspective - seeking to understand others' perspectives

Investing - investing in discovering value, unprompted

Honesty - delivering brutal honesty kindly

Simplest - finding the simplest solutions by focusing on outcomes

Ownership - empowering yourself and others through solutions, not answers

Dark Humor - finding levity together, even when tackling hard problems
Why join Embrace?
Embrace is growing and recently raised a Series B backed by YCombinator, NEA, Greycroft, and the founders of Testflight, Parse, and PagerDuty. The repeat founding team also started Scopely, a $3B+ unicorn mobile startup. Enterprises, revolutionaries, and vendors rely on the Embrace Data Platform to capture 100% of user-behavioral and technical time-based session data rather than relying on sampling. The engineering, data science, UX, and product teams at NYTimes, Hyatt, and Owlet are driving their businesses with Embrace.
On target earnings (OTE) for this role are $80K - $95K. There is, in addition, equity offered in the form of options, health / vision / dental benefits, free PTO, and the opportunity to learn and excel in a growth stage tech organization.