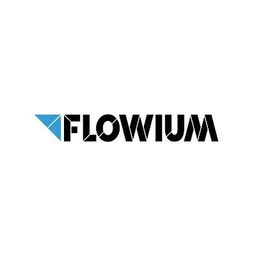 This job is closed
Remote Job
This job is closed.
But you can apply to other open Marketing jobs.
Lead Designer (Email Marketing Agency)
We are looking for a creative graphic designer with experience in leading creative teams, designing and building emails in ESP (email service provider).
You will work closely with our email marketing specialists and copywriters to design email campaigns, opt-in forms, templates, and other graphic materials for email. Your job will be to use a client's style guide or brand book to create compelling email templates and campaigns.
You will be working on many different projects for some of the fastest-growing E-commerce businesses in the country. You'll be able to play with new design styles, try different visual approaches, and constantly think outside the box.
We have a page devoted to our favorite emails from completed campaigns. It represents our baseline expectations for a new graphic designer's ability: https://flowium.com/design/.
Responsibilities
Manage team of designers: hiring, training, providing feedback, preparing and conducting regular trainings in creative teams.

Develop and build graphic materials for our client's email campaigns and flows in ESP.

Design & develop email templates, including icon / UI creation and GIFs

Design, then build email templates directly in the ESP builder (No hard-coded HTML)

QA testing emails (dark mode, mobile, outlook, etc.)

Design banners and other graphics using copy provided by our team of copywriters
High-level breakdown of daily tasks
Leading team of Designers - 30%

Design of ESP email templates - 30%

Design of ongoing client campaigns - 30%

Communication / Coordination / Meeting - 10% [via Asana, Slack, and Email]
Required Experience & Skills
3-5 years of experience in leading creative teams

Abilities in sharing knowledge, leading trainings and being a coach

Motivational skills

Expert-level experience in Adobe Creative Suite, Figma, or similar

Understanding of dark mode and how to QA test and adjust email designs accordingly.

Detail-oriented with a great eye for design—you can follow brand guides, content outlines, copy documents, etc.

Knowledge of HTML/CSS to pull clients' colors and fonts from their web pages (no coding needed).

Ability to prioritize your workload to accommodate clients that need a quick turnaround.

Open to feedback and critique—you should be curious and excited to improve.

Ability to work comfortably with brand guides and style guides without direct client interaction.
Nice to Have (but not required)
Other forms of leading experience

Comfortable interfacing with clients in Zoom meetings, presenting designs, and taking live feedback during meetings.

Light retouching skills are helpful (e.g., Photoshop).

Experience working as a Digital or Graphic designer at an agency or in-house for a direct-to-consumer e-commerce brand.

Experience working with web-based apps (Sketch, Figma, Google Fonts, Typekit).

Knowledgeable and up-to-date on current email best practices

Experience with creating social media graphics.

Experience with Klaviyo or other ESPs (Email Service Providers).

Experience with video editing to create short GIFs for emails using content pulled from stories or YouTube videos.