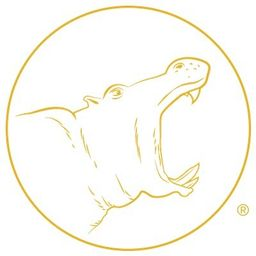 Conversion Rate Optimization Specialist
Where A-Players Thrive.
Golden Hippo is an employee-owned, vertically-integrated, highly profitable direct-to-consumer marketer of over 20 health, beauty, and pet care brands that collectively generate $1 billion of revenue annually. Our employee-owners are passionate about our mission to create best-in-class products across broadly appealing categories — to help people live their healthiest, happiest lives.
We're Looking For A:
Conversion Rate Optimization Specialist who will be responsible for the day-to-day support and creation of CRM related Customer Acquisition marketing campaigns. Responsible for ensuring quality control before deployments, structuring A/B tests and analyzing data to provide recommendations to the Customer Acquisition team to improve future campaigns. Develop funnels to optimize customer satisfaction, engagement, retention, and compliance. Core responsibilities will include testing, iterating, and driving performance of our Front End Sales Funnels through A/B Testing.
Location: Woodland Hills, CA or Remote
What You'll Be Doing:
Drive Front End Sales Funnel Performance through A/B Testing.

Partner with cross functional teams to design and development team to recommend changes based on winning test results - including: Marketing, Video Editing, IT, and Design.

Strive to improve internal KPIs, including but not limited to, CVR, AOV, LTV, Subscription Rates.

Create online sales funnels in Salesforce CRM through record creation and management and keep funnels up to date with new wins.

Analyze performance metrics and test data to both implement meaningful tests along with appropriately call winners.

Perform audits of web analytics implementations and make recommendations to ensure accurate tracking is in place.

Use qualitative and quantitative sources of data to develop and execute a conversion rate optimization strategy and testing plan.

Develop hypotheses and build and execute A/B or multivariate tests according to the optimization strategy and testing plan.

Use an iterative approach to optimization, continuously taking test results and data into account in formulating new tests and hypothesis.

Help create initial, quarterly, and monthly reports based on test results and other ongoing initiatives.

Monitor industry trends and new product offerings to stay up to speed and ahead of the competition.

Contribute to the development and improvement of the team's processes and strategies.

Perform other duties as assigned.
Preferred Qualifications (Note: These are preferred and not required. We strongly encourage you to apply even if you don't tick ALL of these boxes.):
Creative thinking; excellent organization skills and high attention to detail; and the ability to build strong relationships and exercise excellent follow-up

Strong understanding of website content management systems, including major eCommerce solutions

Demonstrates competence in clear, concise communication, particularly when managing tight deadlines

Work efficiently within a fast-paced, results-driven environment

Ability to independently organize and implement several multi-step projects at once

Must have a robust willingness to learn, support, and actively participate in the growth of the business

Capable of working rapidly under pressure, individually and in team settings, and possess a lust for the unending demands of the advertising world

2-3 years' experience managing and optimizing an eCommerce or direct to consumer websites (i.e. content, deliverability, testing and data)

Experience with A/B Testing

Experience in cloud-based CRM solutions a plus (Salesforce, Hubspot, etc).

3-5 years' experience managing and optimizing an eCommerce or direct to consumer websites (i.e. content, deliverability, testing and data)

Segmentation experience

Basic HTML/CCS proficiency

Tableau

Bachelor's Degree in Marketing or related field

Preferred Licensure/Certification:

Data Analytics

Project Management
$81,500 - $91,000, annual & monthly KPI bonus potential, depending upon experience
Click here to learn more about general internet safety and our hiring practices.
Could this job be the one?