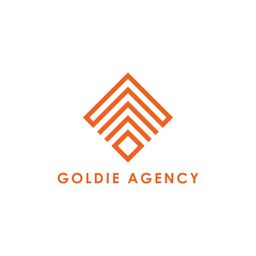 Closes in 6 days
Promoted Job
Remote Job
Sales Manager/Representative
Job Highlights
Ability to earn $100,000 per year - even with a basic sales conversion rate like 40%

Basic rate of $2,000 and monthly commissions of $6,000 or higher if you get the results we need

We'll invest in your development with courses

You'll be working with a world-class team

Have the freedom to work remotely from anywhere in the world

This is a fun, rewarding role that will rapidly skyrocket you and your career

Fast growing SEO agency with a team of 50 other ambitious team members!
Job Description
Would you like to make 6 figures, with the freedom to live and work anywhere in the world?
Want to upgrade your skills working alongside a world-class team?
Love getting results?
Enjoy communicating with clients?
Goldie Agency is a 50+ person, a multi-7-figure SEO agency that's growing and scaling every year on a mission to help thousands of entrepreneurs grow their business.
Learn more about the founder here - https://youtu.be/D1sl2p7O-o0
This interesting and challenging remote job position includes the following:
Sell and close clients on live calls

Update our sales tracker daily

Follow and improve our SOPs

Do 1:1 calls with the CEO

Hit your sales KPIs and conversion rates
Benefits:
If your sales conversion rate is 40% or higher, which we're already achieving, then you'll make 6 figures per year = $100,000 per year

You'll learn and grow in a fast paced company

You'll be provided with courses to improve your skills even more

You'll be communicating with potential customers

Work remotely from anywhere in the world
Your skills:
You're a closer with proven experience

Learn quickly

You must be relentless and never allow set backs to get in your way

2 years of experience in sales

Experience with Google Drive.

Understand SEO (it's a technical sale)

You love the thrill and have a passion for sales

You're willing to work hard - this will be challenging but rewarding role

Be very organized and willing to follow up

High level of ownership and accountability.

Exceptional communication skills.

Ability to be a team player and adjust according to company and client needs.

Able to work independently/unsupervised remotely as well as in a team environment.
About Us:
Don't let this one get away.