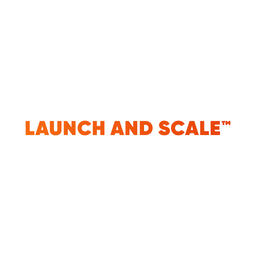 Closes in 14 days
Promoted Job
Remote Job
🚀 Drive E-commerce Success as Project Manager with Launch and Scale™ 🚀
At Launch and Scale™, we're pioneering the next wave of e-commerce. By transforming fledgling Shopify stores into 7-figure powerhouses within just 12 months, we're redefining online success. As part of our team, you'll not only witness but actively drive the growth and metamorphosis of ambitious brands. This is your chance to be at the forefront of e-commerce evolution and make an indelible impact.

Position: Full-Time Project Manager

What You'll Do:
Bridge the Vision: Act as the crucial link between clients, our team, and the CEO, ensuring everyone's on the same page.


Management Maestro: Take charge of our project management system, guaranteeing a smooth execution of tasks and timelines.


Operational Architect: Work alongside the CEO to design, refine, and enact efficient fulfillment processes.

What We're Looking For:
E-commerce Insight: Solid experience within the e-commerce domain.


Leadership Drive: Prior background in Project Management or Team Management is vital.


Clear Communication: English proficiency, both in speech and writing.

During Your Application: Let us know which Project Management Software tools you're adept with. Also, answer this fun check: What's the largest duck in the world?

Nice to Have:
Marketing Maven: If you've got experience in marketing, especially within the e-commerce sphere, do highlight it. It's a valuable feather in your cap!

Join Our Journey: We're not just growing brands; we're crafting e-commerce legacies. If you're ready to be a pivotal part of this e-commerce revolution, we want you on board. APPLY NOW!

*****
About Launch and Scale™

Led by CEO, Khierstyn Ross, we've helped launch and scale multiple 7-figure brands such as Jamstack.io, Aberlite.com, CeresChill.com, and many others.

Our brand partners have been featured in the New York Times, Forbes, Shark Tank, Dragons Den, and many other leading publications.
Website - LaunchAndScale.co
YouTube - https://www.youtube.com/@LaunchAndScale