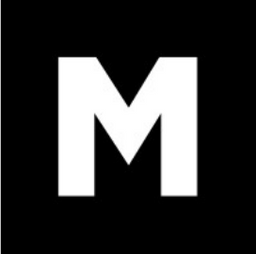 Closes in 9 days
Remote Job
Enterprise Account Executive - Medical Device/Healthcare
Mason is the only fully managed infrastructure for developing and delivering dedicated devices. We make it easy for anyone to turn an idea into a smart product and ship it to anywhere in the world. Our mission is to enable our customers to create smart and sustainable products on behalf of humanity.
Mason is looking for an expert with a strong consultative sales background who thrives in a startup environment and has proven success with prospecting, nurturing and winning new business. This position will target the Medical Device field. As a Mason Enterprise Account Executive/BD Lead, you will build out a book of enterprise customers refreshing a smart device product, launching a new smart product, or building an internal tool.
This is an opportunity to join an early stage sales team and capture greenfield in a specific vertical or market use case as well as targeting known/proven use cases to build your book of business. You will own the engagement from prospecting to discovery call introductions to signing customer pilots and long-term contracts. This position gives you autonomy to test different go-to-market approaches and leverage your industry relationships within the vendor side of medical device to create profitable accounts that can be repeated. You will report to the VP or Revenue and work closely with our President on vertical customer acquisition strategy.
This role will give you the opportunity to take advantage of your people skills, product and domain expertise to build out an Enterprise business unit. As an Enterprise Account Executive, you will manage top line revenue, professional services, and cost to acquire and deliver for your targeted prospect base.
Mason needs a combination of grit, smarts, ingenuity, and diverse perspectives (and more!). Check out our values and see if they resonate!
What you'll do:
Prospect to create business opportunities and win new enterprise customers in the medical device field across mid-market and Fortune 2000 companies

Manage and execute sales outreach efforts (emails, calls, campaigns, etc.) to prospective customers.

Leverage your professional network and our marketing team to convert named accounts into seven figure deals, responsible for driving new business annually

Research market use cases and build hypotheses on where Mason can add value for top vertical players or rising stars in their category

Meet and identify key decision makers to drive proposals into pilots and enterprise agreements including lighthouse opportunities

Partner closely with the go-to-market team and the Mason executive team to formulate effective campaigns in generating market use case interest and demand

Conduct discovery/qualification, provide presentations, and perform demos with prospective customers.

Manage prospective customers in the sales funnel; ongoing collaboration with Pre-Sales Engineering to execute successful pilots of our software.

Sales Pipeline management; Maintenance of opportunities and activities in Salesforce CRM.

Attend industry-specific events, create relationships and provide education on Mason use cases, solutions, and product concepts relevant to customer pain points

Develop strong partnerships with ISVs, system integrators, and consulting firms to provide solutions for enterprise customers

Effectively demonstrate product and platform value for customer stakeholders through executive presentations, solution proposal, SOWs and contract negotiations

Collaborate with product and operations teams to ensure success for lighthouse customers and in-field pilots

Regularly report and iterate on vertical acquisition strategy by market use case, named accounts, and partnership effectiveness
What you bring to the table:
10+ years of experience in consultative selling or product management within the medical device or relevant adjacent fields.

Relevant relationships in the Medical Device industries which can be leveraged to open doors to new business for Mason.

Strong verbal and written communication skills across product, operations, and engineering functions including proposals to CEO/CFO

Genuine curiosity and interest to acquire knowledge within an industry to create better solutions for the end user

Resourceful and deals well with ambiguity to take projects from zero to one

Knack for finding lucrative business opportunities through user interviews and customer discovery

Strong track record showing high customer or product satisfaction and consistent win rates

Ability to manage customer org charts and executive relationships towards successful project outcomes and speak to financial benefits

Tenacity and willingness to learn and experiment until customers get the right solution

High attention to detail with a focus on sales and turning solutions into ROI for key stakeholders

Are disciplined when it comes to structuring your time - You know that a career in sales can live well outside of 8 to 5, and you're a pro when it comes to prioritizing time.

Have a proven ability to close six-figure deals on a consistent basis; it's not just something you've done once or twice.

Have an extremely high level of business acumen - Regardless of the prospect, you're able to put yourself in their shoes and help them understand business value.
Bonus points for:
Worked in a fast paced startup or new business unit environment

Success in enterprise sales managing custom product and service implementations

Experience in IoT, mobile software, system integration, new product development
Internal
Use Salesforce and sales enablement tools like Chorus
Compensation:
The base salary range estimated for this role is $122,000 to $125,000. This role has the opportunity to earn variable incentive compensation subject to terms of the applicable plan and on target earnings range from $244,000 - $250,000 with no cap on commissions.
In addition to the base salary, full-time employees are eligible for participation in Mason's annual discretionary bonus plan and equity plan, subject to the terms of the applicable plans and policies. Some roles may also be eligible for overtime pay based on exemption status. Compensation packages are based on factors unique to each candidate including their skills, experience level, qualifications, location, and other job-related reasons.We know that benefits are also an important piece of your total compensation package. To learn more about what's included in total compensation, check out some of the benefits and perks Mason offers to help employees grow.
Benefits and Perks:
Remote-forward: Employees may choose to work fully remote, in-office, or hybrid.

Generous PTO: Flexible PTO plan or generous accrued PTO, plus monthly mental health days during the pandemic.

Parental Leave: Caring for a new child is an exciting time for parents! We offer 16 weeks of paid parental leave.

Healthcare: Fully paid premiums of medical, dental & vision insurance for you, your spouse & dependents. Coverage starts 1st of the month, on or after hire.

Fitness & Wellness: Quarterly reimbursement for qualified fitness & wellness expenses.

Retirement: Tax-advantaged 401k account to help you reach your retirement goals.

FSA: Healthcare, Dependent Care & Commuter FSAs for tax-advantaged savings toward eligible expenses.

Home Office: Spot bonus & monthly stipend for qualified home office expenses.

Commuter/Food: Monthly bonus to supplement commuter & food costs.
Full benefits are offered to regular full-time employees. Part-time employees participate on a limited basis.
Diversity, Equity & Inclusion at Mason
Belonging, psychological safety, and inclusivity unlock a Mason's full potential. We don't want Masons to quietly assimilate into a dominant culture and sacrifice a piece of themselves. We want our team members to be seen, validated, and welcomed.
Mason America, Inc. (the "Company") is committed to a policy of Equal Employment Opportunity and will not discriminate against an applicant or employee on the basis of race, color, religion, creed, national origin, ancestry, sex, gender, age, physical or mental disability, veteran or military status, genetic information, sexual orientation, gender identity, gender expression, marital status, or any other legally recognized protected basis under federal, state, or local law.
Applicants with disabilities may be entitled to reasonable accommodation under the Americans with Disabilities Act and certain state or local laws. A reasonable accommodation is a change in the way things are normally done which will ensure an equal employment opportunity without imposing undue hardship on the Company. Please inform the Company's personnel representative if you need assistance completing any forms or to otherwise participate in the application process.
Don't wait, tomorrow could be too late.