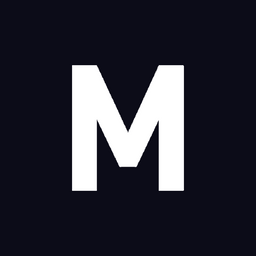 This job is closed
Remote Job
Onboarding Talent Strategist (Customer Success)
Mediabuyer.com is seeking an Onboarding Talent Strategist who has a strong background of working in marketing-related roles.
If you have excellent technical and problem-solving skills, experience with marketplace platforms, or worked with any type of paid advertising, this is a great long-term fit for you with tons of growth potential.
At Mediabuyer.com, we exclusively work with VIP clients and renowned brands spending hundreds of thousands to millions per month in paid advertising (such as Google ads, TikTok ads, Meta ads, etc.) Our approach centers around interfacing on a near 1-to-1 basis with each client to ensure personalized attention.
As a Talent Strategist, you will be responsible for guiding clients through the process of connecting with and hiring their dream digital media buyer in the quickest and most efficient manner. You will also collaborate with the brightest minds in the ad industry and match world-class media buyers with our clients, enabling their businesses to thrive.
If you're interested in this role, please submit your resume along with a short video highlighting your favorite superhero or movie character and explaining the main reason behind your choice.
Requirements
YOU MUST have these skills:
Strong understanding of digital marketing and paid advertising

Experience with Google Ads and Facebook Ad Manager

Previous experience in customer success (NOT just support) or recruiting, preferably at a SaaS company

Perfect written communication skills

Extreme attention to detail
Preferable:
Familiarity with platforms such as Upwork, job marketplaces, and other hiring platforms

In-depth knowledge of the paid advertising industry including the skills, qualifications, and trends relevant to specialized roles within it

Skill in evaluating candidates' qualifications, experience, and cultural fit to ensure alignment with clients' specific needs

Strong networking abilities and the capacity to build and maintain a vast network of professionals, industry contacts, and potential candidates

Familiarity with effective hiring and recruiting strategies, including best practices, candidate vetting, interviewing, and selection processes

Experience as a paid advertiser or media buyer for platforms like Google ads, Facebook ads, Youtube ads, Tiktok ads, etc
We are very close to scale mode at our company, so there is a huge opportunity to grow into larger roles here as well. We bring on brands that you have probably heard of already.
We serve well-known brands, including large celebrity influencers, major commerce brands, and people you see on TV or advertising on TV. If you're looking to work with exciting and impactful clients who offer morally good and useful products to humanity, we got them.
Please refer to our culture values on our website. We prioritize hiring based on cultural fit, the ability to learn quickly, and skills as a secondary factor.
Benefits
At Mediabuyer.com we hire people to work with us for 5-10 years plus. Our main focus is fostering long-term relationships, coaching our team members, and helping them grow in the company to become more valuable long-term assets.
We are remote and not looking for short-term mercenaries. With us, you will be looked after and part of our online family. You can expect significant potential for career growth. Our team leaders started in support roles, and we prioritize promoting and hiring from within!
Our vision is to build the most advanced and transparent ad hiring system on the web. However, our ultimate mission is to revolutionize online advertising by making it transparent and easy to connect with the most ethical and brightest minds in the advertising space.
We do NOT believe in spam or misleading advertising - we strive to foster a world where advertising is transparent, entertaining, and informative. We aim to be a 1-click catalyst that allows entrepreneurs to ethically and instantly promote their useful & morally good products to humanity.